Anjana Haridas Malayalam Film and Serial Actress - Profile and Biography

Anjana Haridas Malayalam film and serial actress profile and biography is given below. She is also known as a singer, RJ, VJ and a dancer too. Anjana is a familiar face to all those who watched the musical program Hridayaragam aired in Asianet. Read on to know more about this actress and her career as well as personal life.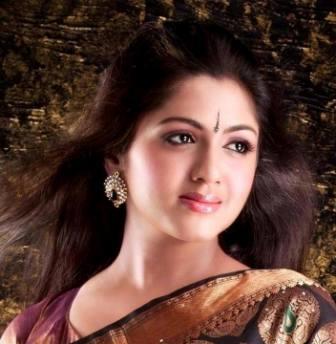 A brief about Actress Anjana Haridas

Anjana Haridas the singer turned actress hails from Payyannur, Kannur district and was born on 4th September to Mr. P.K Haridas Menon, an engineer in Dubai (now rtd) and to Mrs. Mathumathy Menon,a housewife. Anjana is a trained classical singer who has a very sweet voice. Her biggest ambition was to become a popular singer and in her try to achieve her dream, she turned up to be a popular actress. Anjana Haridas is married to Mr. Priyaraj, station head in Club FM radio channel. The couple is blessed with a boy named Aarush, whom they call Achu with love. he is now six years old. Anjana also has an elder brother, Mr. Anand Haridas who is a singer and is also working for the Panasonic Company in Dubai. She who had inherited talents did participate in various competitions during her school days. She was an all in all who has won prizes for elocution, singing, fancy dress competition, for singing Kathakali songs and for many more.

Anjana Haridas completed her schooling from Holy Angels Convent, Trivandrum and has graduated from All Saints College, TVM in the year 2004. She is also a trained classical dancer too. She has appeared as a radio jockey as well as a video jockey even before coming into the field of acting. All these enabled her to showcase her skills and to gain the attraction of millions through her style of presentation. Thus she got an entry into the large world of acting. Her dancing skills and knowledge did helped her a lot to be successful in this new career of hers. In short Anjana Haridas is a versatile personality who has shined in many different fields. Now the actress owns a flat in Thrissur and is settled there.


Career Life of Malayalam Actress Anjana Haridas

Anjana Haridas, the talented artist wanted to be a renowned singer but in her way to achieve success in that field, she turned up to be a known actress. It too was not a difficult area for the trained dancer. Anjana started her career as an anchor when she was studying in Grade IX. While she was working as a radio jockey she appeared in the drama "Immini Valya Onnu", by Basheer. Further she entered into the world of tele films through the film "Sree Parvathiyude Paadam", directed by Biju chandran. It was telecasted in Dooradarshan. Anjana was then seen in the popular serials "Kathayariyathe" telecasted in Surya TV and the Asianet mega serial "Kumkumapoovu" as supporting characters. It is through the serial Kumukumapoovu, she became noticed and identified by the people around. Her character in this serial was named 'Chitra', the daughter in law of Professor Jayanthi, the central character. In both these serials her prominent roles gave her more popularity and attention from the audiences.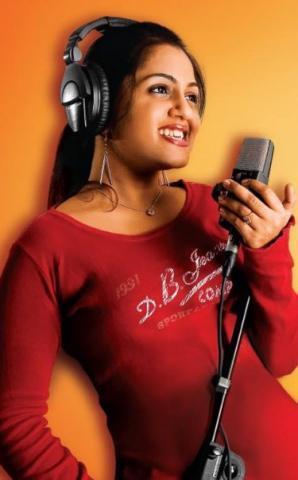 Anjana Haridas's career life totally changed when she got to play the title role in the serial "Ival Yamuna". This serial is telecasted in Mazhavil Manorama channel. Through this serial Anjana reaches the family audiences every day and thus she became a more familiar face to them. Ival Yamuna is directed by Fazil Adimali and is produced by P. Ramadevi. Anjana gives life to the central character 'Yamuna' and she is doing a wonderful job to make her character cent percent perfect. The other casts include Seema, Sabari Nath, Althara, Kalasala Babu and so on. The story of this serial is unique in its way of presenting the story of a revenge. Yamuna, falls in love with Kiran, the son of Gopalakrishnan and Vijayalekshmi. This lead to lot of disasters in her life as Gopalakrishnan proposed Yamuna, his friend's daughter for his elder son Arun. Anjana who is putting forward excellent acting skills as Yamuna will soon come up among the first row of actress in Malayalam industry with this serial.

Anjana Haridas has also been a part of the short film "Aa Mazhayathu", written and produced by Shyama Sukumaran. She has also participated in the Mazhavil Manorama show "Onnum Onnum Moonu" and in the Asianet show 'Ningalkkum Akaam Koodeeswaran". Anjana has acted in the musical album "Black Koffee" and has sung for the album "Thorathe". She has also appeared in many ad films including the one for Elanjickal jewelers. Anjana who was an anchor of Asianet music related show Hridayaragham has also got the opportunity to interview many prominent personalities from the Malayalam film field including superstar Mamooty. All these paved her way to large screens.

She was a part of the 2012 Malayalam flick "Father's Day", written and directed by Kalavoor Ravikumar. Anjana was paired against the great dancer cum actor Vineeth in this movie. She did a wonderful job here too. Her latest release is yet another Malayalam flick named "Vedivazhipadu" scripted and directed by newcomer Shambu Purushothaman, a graduate of Satyajit Ray Film and Television Institute. Indrajith Sukumaran, Murali Gopy, Saiju Kurup, Anumol, Sreejith Ravi, Anusree and Mythili appeared in the prominent roles in this film and Anjana too got a good supporting role in this film. She who was all thrilled and excited about the release of this film did get lot of positive reviews and feedback from her fans, friends and relatives. There are more offers coming her way but as of now she is concentrating on her serial "Ival Yamuna".