E Sreedharan - Profile and Biography

E Sreedharan Metro man profile and biography is given here. Elattuvalapil Sreedharan, hails from Palakkad district of Kerala, the district nicknamed as "the granary of Kerala" and "rice bowl of Kerala". E. Sreedharan was born on 12th June 1932. His family is basically from the beautiful land of Karukaputhur, near Koottanadu, Palakkadu district, Kerala. Read the article to know more about Elattuvalapil Sreedharan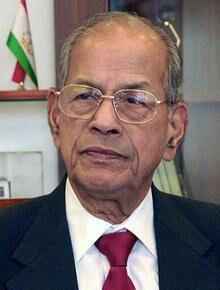 Elattuvalapil Sreedharan, hails from Palakkad district of Kerala, the district nicknamed as "the granary of Kerala" and "rice bowl of Kerala". E. Sreedharan was born on 12th June 1932. His family is basically from the beautiful land of Karukaputhur, near Koottanadu, Palakkadu district, Kerala. E. Sreedharan completed his schooling from Basil Evangelical Mission Higher Secondary school and then Palaghot. He completed his college life from Government Engineering College, Kakinadu, Andhra Pradhesh known as JNTUK. He opted civil engineering during college life.

E. Sreedharan has happy and prosperous family. His family comprises his wife Radha and four children. Elattuvalapil Sreedharan, a retired IES officer is an advocate of technocracy who is well known for his works. As it is rightly said that an artist is better known through his works, in similar manner E. Sreedharan is well known from his works in Konkan Railway and Delhi Metro Rail Project, with great accuracy and finesse. He completed those projects in the allotted time and that to within the given budget. He is the top leading celebrities in the project management sector and is popularly known as "Metro Man of India" for his outstanding role in the creation of Delhi Metro Railway. E. Sreedharan is a man with diverse skills, he possesses effective leadership skills and has been called the architect of Konkan Railway Project. He is a decorumed person with a down to earth attitude and a modest personality, who completes the works given to him with utmost devotion and zeal. When it comes to performance of, he is a man to bet on. He has his complete focus and determination to achieve his aim. There is no barrier that could confine his skills and talents, even now at an age of above seventy.

E. Sreedhran is endowed with strong will power and determination. One of the darkest days in the life of E.Sreedharan came with the collapse of one of the bridges that he had built as a part of Delhi Metro. This event made him so dishearten that he even handed out the papers of registration, but Sheela Dixit, the chief minister of Delhi, rejected his resignation letter and E. Sreedharan continued to function as the managing director of Delhi Metro Rail Corporation. E. Sreedhran is a hardworking person, people still wonder how he is so vibrant and dynamic even at this age. When an young man who at an age of 20's will find it difficult to wake up at six or eight, E. Sreedharan starts his day at 4 am followed by a series of meditation rounds of Bhagavath Gita. He reaches office at 9:30 am and goes straight to work .In the evening he spends time with his family consisting of wife and four children. He juggles his professional and personal life Carrier as a Lecturer E.Sreedharan is an excellent teacher and lecturer. At the starting of his career E. Sreedharen worked as a lecturer in civil engineering at Government Polytechnic , Kozhikode, for a short tenure. After which he served a year at Mumbai Port Trust as an apprentice. Later on he joined the Indian Engineering Service (IES) , after clearing ESE - 1953 conducted by the UPSC (Union Public Service Commission). His first assignment was in the southern Railway as a probationary Assistant Engineering In December 1954.


Government Career
Pamban Project
In December 1964, a cyclone washed away parts of the Pamban Bridge that connected Rameshwaram and to the main land of Tamil Nadu. After this incident the Railway set a target of six months for the rehabilitation works for the Pamban Bridge. This work came under jurisdiction of Sreedharan's Boss who reduced the time span for the rehabilitation work to three months. This work was handed then to Sreedharan with a time span of three months, but he completed the given work in just 46 days. The Railway minister's award was given to him in recognition of this achievement.


Kolkata Metro
In 1970, as the deputy chief engineer, he was put in charge for implementation, planning and design of Calcutta metro. It was a challenging task, as this was the first ever metro in India. E. Sreedharan did this work with utmost precision.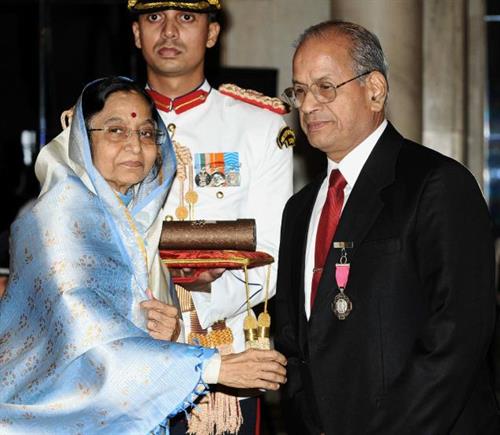 <

Konkan Railway
E. Sreedharan was appointed as the CMD of Konkan Railway on contract in 1990 by the Railway minister George Fernandes. Under his leader ship this project was completed in a span of seven years. It was the first project in India to the undertaken on a BOT (Build – Operate – Transfer) basis.


Delhi Metro
E .Sreedharan was made the Managing Director of Delhi Metro and by middle of 1997 all the scheduled sections were completed by their target date or before, and within the allocated budget. Sreedharan was given the sobriquet of Metro Man by media. In 2005 he was awarded Chevalier De lad' (Knight of the legion of honour) by government of France. After 16 years of service with Delhi metro E. Sreedhran retired on 31st December 2011. Now he is appointed as principal adviser of the Kochi Metro Rail Project and chief adviser for the proposed Lucknow Metro project.

H2>Awards and recognitionsE. Sreedharan has recieved many awards though out his life. He is a recipient of Railway Minister's Award (1963), Padma Shri by the Government of India (2001), Man of the Year by The Times of India (2002), Shri Om Prakash Bhasin Award for professional excellence in engineering (2002), CII ( Confederation of Indian Industry) Juror's Award for leadership in infrastructure development (2002–03), One of Asia's Heroes by TIME (2003), AIMA (All India Management Association) award for Public Service Excellence (2003), Degree of Doctor of Science (Honoris causa) from IIT Delhi, Bharat Shiromani award from the Shiromani Institute, Chandigarh (2005), Chevalier de la Légion d'Honneur (Knight of the Legion of Honour) by the government of France (2005 Qimpro Platinum Standard (Business), National Statesman for Quality in India(2007), CNN-IBN Indian Of the Year 2007, Public Service (2008), Padma Vibhushan by the Government of India (2008), Degree of Doctor of Philosophy Honoris causa) from IITRoorkee, 2009. SR Jindal Prize (honorary) awarded by Sitaram Jindal Foundation, 2012.