Miss Kerala 2014 : Beautiful contestants gearing up for title

Wish to know Miss Kerala 2014 contestants names, winners and news? Don't miss to watch Miss Kerala 2014 competition live streaming on those websites which stream this beauty contest online. Along with Miss Kerala 2014 contestants, the spectators are gearing up to see the winners. The Miss Kerala 2014 will be held on 3rd September at the Venice of the East, Alleppey, the Camelot Convention Centre.


22 Keralite women will walk through the ramp for the 15th edition of the Miss Kerala beauty pageant to be conducted on 3rd September 2014. This grand event is scheduled to be held at the Venice of the East, Alleppey, the Camelot Convention Centre.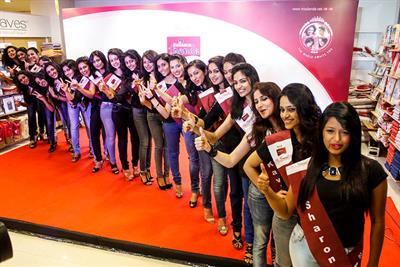 Launched in 1999 by Impressario Event Management Company, the beauty show would bring more excitement to the eyes of the spectators. Allappey is all set to witness the grand finale of yet another edition of Kerala's most popular beauty pageant. As the pageant has become extremely popular and many former beauty queens are now part of the film industry, this event has much importance.

The pageant opens a bigger platform for Kerala women to realize their dreams. Apart from Miss Kerala crown, other honours await short listed candidates including Miss Beautiful Hair, Miss Talent, Miss Photogenic, Miss Congeniality, Miss Vivacious, Miss Beautiful Skin and Miss Beautiful Smile, Miss Social Media and Miss Perfect 10.

The 22 short listed candidates from 300 entries had undergone a rigorous five-day grooming session conducted by top professional from across India on personality development, hair care, skincare, classical dance, yoga, meditation, literature, sports and theatrics.

This annual carnival is in search of a Kerala beauty who could symbolize the true values of a Keralite, its land, its vast prosperity and cultural heritage. The event also aims to find a young lady who stays as the mirror on the modern Kerala woman. This year the event is sponsored by Reliance Trends. So this gave an opportunity for the beautiful women to stand for the self introduction and photo shoot.

The 4 hours lengthy grand finale will be blessed with the presence of celebrity judges representing the film and fashion industry. Stylish trainers Promitha Banerjee, Filmmaker Major Ravi, actor Sijoy Varghese, Fashion Choreographer Usha Rajesh Nair and theater artist Murali Menon lead the grooming segment. Black Gown, Designer net saree, Lahanga with Kerala Saree designed by prominent fashion designer Aslam Kahn would be in the final round.

Among the contestants, journalists, research scientists, lecturers other than college graduates would compete in the 2014 Miss Kerala contest. Malayalis residing in Dubai, Mumbai and Bangaluru are also participating in this most valued show.