Neelambari Suite Hotel, Neriyamangalam, Ernakulam - Facilities and Contact Details

Neelambari Suite Hotel, Villanchira, Neriyamangalam, Ernakulam - facilities and contact details are given here. This hotel provides luxury facilities for the tourists that can't be availed at any other resort in the area. The Bollywood superstar Shahrukh Khan had his breakfast at Neelambari when he was on the way to his shooting location of 'Chennai Express' in Munnar and this shows it's another mark of luxurious approach to facilities. Read this article to know more about the resort.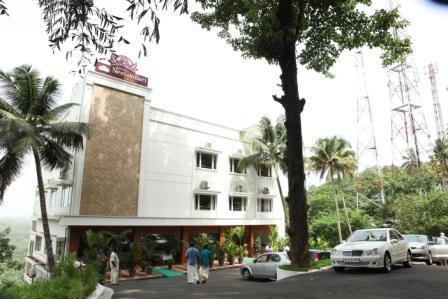 Introduction
The NH 49 is a national highway that connects tourists with many scenic places like Munnar, Thekkady, Top station, Madurai and so on. A lot of tourists travel through this place on every day. Now a day's a lot of new hotels, restaurants and home stays are emerging in these places with a view to provide food and accommodation to the tourists. But only a few of them have well equipped and top class facilities. One of the new emerging hotel is Neelambari Suite located at Villanchira near Neriyamangalam in Ernakulam district, which provide all top class and luxury facilities for the tourists. The suite is located 54 km from Munnar near the NH 49. The Bollywood superstar Shahrukh Khan had his breakfast at Neelambari suite when he was on the way to his shooting location of 'Chennai Express' in Munnar and this shows it's another mark of luxurious approach to facilities. The Periyar river flowing through its backside and the shade of the cool forests around it adds to its beauty.


Accommodation
Neelambari suite provides best rooms in various categories. Here you can avail AC or Non AC rooms, single or double cot rooms and deluxe and super deluxe rooms. Another fact is that all the rooms that belong to different categories are all well maintained with the best luxury facilities. The rooms are well maintained and taken care by the staff all the time. The bathrooms are set with water heater and are 100 % hygienic. Also the tariff of these rooms are at an affordable rate and this makes the hotel more convenient and best comfort for the tourists.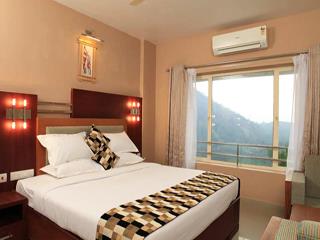 Facilities

Here you can avail many luxury blended facilities in the rooms like Air Conditioned rooms and centralized AC halls to keep you cool in the summer heat, Ironing board to iron your clothes, Dining table to have your meals, Tea/Coffee maker to drink as you like , Mineral water, DVD player, USB ports, Bathroom toiletries, Kitchenette, Wi-Fi Internet and so on. 24 hours doctor on call to cope with emergency medical situation and rent car service are also provided by the suite. Another major thing that attracts tourists here is the 24 hours coffee shop that serves hot sizzling coffee with tasty snacks at anytime of the day, whether at day or night. The coffee shop also provides you all the type of cuisines like Kerala, Chinese, Mughlai or continental dishes at an affordable rates.


Nearby attractions
Neriyamangalam is known as the gateway of nature which has an impressive number of waterfalls which include Thommankuthu, Cheyyappara and Walara waterfalls and these are very nearer to the suite. Among these the Thommankuthu waterfall which is situated 17 km from Thodupuzha is famous for its 7 step waterfall and it's an ideal place for adventure tourism. The activities here include Pedal boating, forest trekking, bathing in the waterfall and night camping etc. Neriyamangalam with its large and small waterfalls that roar, gurgle and splash down from the mountain and the activities there is always an unforgettable experience for the tourists. Besides, Neriyamangalam town provides you an excellent opportunity to shop to your heart's content. Here you can visit the agricultural farm that have varieties of agricultural species and the Neriyamangalam bridge, built by the British.


Contact details

Neelambari Suite,
Villanchira,Thalakkodu P.O,
Neriyamangalam,Ernakulam-686 693
Ph:- 0485-2555123
Fax:-0485-2555133
Email: info@neelambarisuite.com


Conclusion
The Neelambari Suite will be liked by all the tourists who like travelling and those love the nature.The great care and hospitality makes Neelambari placed at the top of hotels in the high range area. The hotel is also used by the film industry to accommodate their actors and crew as it provides facilities suitable for them. The rooms and other facilities match the budgets of the guests and if you travel through this place make sure that you visit Neelambari Suite.