Bellmount Resort Munnar, Idukki - Facilities and Contact Details

Bellmount Resort Munnar, Idukki - Facilities and Contact Details are given here. Bellmount Resort Munnar, Idukki is a first class resort that provide luxurious and top class facilities for the tourists. Read this article to know more about the resort.



Job oriented Digital Marketing Courses in Kerala.
Call +91 8138875600 for details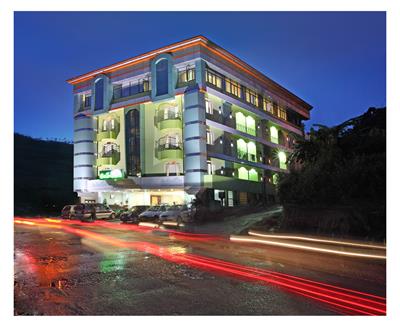 Introduction
Munnar, one of the most romantic tourist spot in Kerala is renowned all over the world for its unique and diverse attractions such as mist covered hill stations, exotic plantations, finest gardens and first class resorts. Activities such as trekking, mount climbing, rock climbing, paragliding etc. here attracts the tourists from all over the world. Bellmount is a first class resort in Munnar that provide luxurious and top class facilities for the tourists that can't availed at any at any other resort in the area. Accommodation facilities here vary from deluxe rooms to royal galaxy rooms. The resort has its own multi cuisine restaurant, which serves all the delicious Indian, Chinese, Mughlai and continental dishes. The steep and refreshing mountain and exotic plantation that surround the resort add to its beauty. This is a place where the tourists can enjoy the beauty of the nature with its heart content which will give them some memorable moments to cherish forever.


Accommodation
Bellmount Resort accommodate your life with an elaborate view. The accommodation facilities here varies from AC/ Non AC rooms, deluxe / super deluxe rooms, galaxy and royal rooms with all the luxurious facilities and amenities. Each of the room is set with king sized beds for your fine sleep, Wi-Fi to browse, television to view as you like, tea / coffee maker to drink as you like, telephone service to call, kitchen to make your meals, dining table to have your meals, ironing board to iron your cloths, bathroom with hot and cold running water and a lot more. All the rooms are 100% hygienic and are well clean off by staffs all the time. Besides these the resort provide 24 hour service on call to meet your all needs.


Multi cuisine restaurant
Bellmount multi cuisine restaurant serves all the delicious Indian, Chinese, Mughlai and continental dishes. The restaurant provide all the modern facilities and amenities and it can accommodate up to 150 peoples at a single time. The restaurant is 100% hygienic and is well maintained by staffs all the time. A mini bar is also attached with the restaurant, which serves all the cool drinks, mineral water, tea, coffee, ice creams and also some sweets and snacks.


Main attractions and activities
Blossom International Park:One of the exotic gardens which sprawled across 16 acres of land is the main attraction of the tourists in Munnar. The garden is situated very nearer to the hotel. It provides different activities for the children such as cycling, roller skating, boating etc.

Eravikulam National Park: Sprawled across 97 sq. km, the Eravikulam National Park is a home to Nilgiri Tahrs. The park offer the tourists to view the Nilgiri Tahrs at a close distance.

Lakkom Waterfalls: It was a just a short drive from the Bellmount Resort. This spectacular waterfall is situated close to the Eravikulam national park. Water falls from a height nearly 800 ft is an exotic view for the tourists. The stream flowing through the foot of the waterfall is an ideal place for boating and bathing.
Kurangani Hill: This is an idyllic hill station situated 12 km from Kurangani village. The hill is famous for its trekking and tea plantation. The cool mountain air and verdurous surroundings makes here an unforgettable experience for every tourists.

Activities: Munnar is famous for its adventurous activities which is always an unforgettable experience for the tourists. The activities here include paragliding, bamboo rafting, trekking, rock climbing, tandem flights, elephant ride, jungle safari, natural walk, green walk, night patrolling, jungle patrolling, tent camping, river crossing and a lot more.


Other facilities
Bellmount Resort provides you a whole range of facilities to ensure you a safe, reliable and entertaining stay. Here you can avail facilities such as fitness and ayurvedic centre to maintain your body health, conference hall to gather for any occasion, safe deposit lockers to keep your things secure, travel assistance, games room, kids room, 24 hour security, swimming pool, car parking shed, doctor on call, cyber cafe, In house laundry, rent car service, banquet hall, business centre and a lot more.


Contact details
Bellmount Resort, N.H Road, Central Munnar, Idukki
State : Kerala
Tel : +91-4865-230417
Site: www.bellmountresorts.com
Email: bellmountresorts@yahoo.com
Tel : +91-4865-230417