Kanthari: A thriller for the movie enthusiasts

Kanthari malayalam movie to be directed by debutant Ajmal featuring Rachana Narayanankutty and Subhiksha will start rolling very soon. Shekhar Menon, Sreejith Ravi, Chembil Ashokan, Kallinga Sashi and Sunil Sugatha will give life to other prominent characters in the movie. Kanthari is produced by R Prabhukumar under the banner of Siva Shirdi Sai Baba.


Rachana Narayanankutty, who shot to fame through the social satire 'Marimayam' is on cloud nine after getting back to back projects. Apart from playing the lead in Preethi Panicker's 'Thilothama', the actress has signed yet another heroine oriented project. Titled 'Kanthari', the movie directed by debutant Ajmal stars Shekhar Menon, Subhiksha, Sreejith Ravi, Chembil Ashokan, Kalinga Sashi and Sunil Sugatha in prominent roles.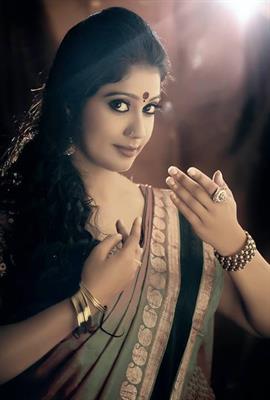 Kanthari throws light into the life of some individuals who are not accepted by the mainstream society. The movie takes a look at the activities when night falls in the city of Kochi. Rachana plays the character who gets caught in the nets and ends up doing nonconstructive things due to her circumstances. She makes a living by cheating others. Touted as a thriller, the movie takes a look at present day social issues.

Shekhar Menon plays the role of a man distressed with a disease that makes his bones frail as he spends most of the time sitting a coffee shop observing events and people. As Rachana very often becomes a part of the people, he observes and a liking for her develops in him. Meanwhile actress Subhiksha who made her acting debut in malayalam through 'Olipporu' plays Sultana, a Muslim girl.

Sultana Sultana hails from a traditional Muslim family but is a modern girl. Both Rachana and Subhiksha play major roles in the life of Sekhar, who runs a coffee shop. Even though the movie is creamed with humour, some serious subjects are also discussed. Kanthari is produced by R Prabhukumar under the banner of Siva Shirdi Sai Baba.

'Thilothama', scripted and directed by Rachana is a pure entertainer which is slated to release in the New Year. Preethi is best known for her popular short film 'Kapalika'. Rachana Narayanankutty's upcoming release is 'Double Barrel', a big budget movie which is being helmed by Lijo Jose Pallissery.