Chayam Pooshiya Veedu: An incredible tale creamed with suspense

Chayam Pooshiya Veedu(The Painted House) malayalam movie directed by debutants Santosh Babusenan and Satish Babusenan featuring Neha Mahajan in lead. K Kaladharan and Akram Ahamed will give life to other characters in the movie. Chayam Pooshiya Veedu is produced under the banner Fifth Element Films.


After her impressive appearance in movies like Midnight Children', 'Feast of Varanasi' and 'Ajoba', actress Neha Mahajan is all set to don the lead role in Santosh Babusenan and Satish Babusenan's directorial feature film. The movie titled 'Chayam Pooshiya Veedu' or 'The Painted House' ventured by brothers Santosh and Satish will be an out and out entertainer with elements to thrill.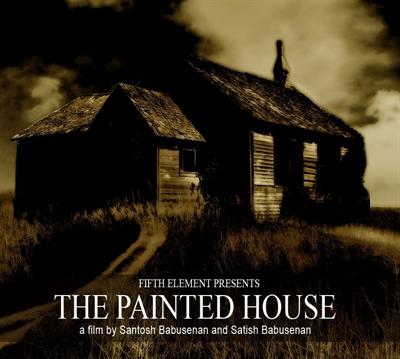 Penned by Santosh and Sathish, 'Chayam Pooshiya Veedu' zooms into the life of Gautham, a 60 years old writer who lives alone in a house near the sea. He happens to meet Vishay and Rahul. These two innocuous meetings unleash a story which transforms Gautam's life. Santosh Babusenan is credited to be the first person to hold a Phd in Film Studies while his brother Satish has an MDes from IIT Bombay in Visual Communication.

From their point of view "A film is, first and foremost, art. A filmmaker must have the freedom to tell the story he wants to tell exactly the way he wants to." The brothers started their media career in the early 90s and have an experience working with MTV, Channel V and Star TV. The movie is being produced under the banner Fifth Element owned by Santosh and Satish. The production company has already cashed for the movie Ettekaal Second. The tunes are set by K Santhosh. This 95 minutes Auteur film will reach theatres as a summer delight.

K Kaladharan, a professional theatre artist cum director and recipient of the prestigious Kendra Sangeeta Nataka Akademi Award for acting in 2006 gives life to Gautham, while, Akram Mohammed a professional dancer and upcoming actor plays Rahul. Neha gives life to Vishaya, a young woman.
Neha, recognized as a popular artist, completed her studies on theatre in USA. She is also a recipient of Popular Child Artiste Award constituted by the Akhil Bharatiya Natya Parishad.

Neha is a promising and talented actress who became much popular through internationally acclaimed movies like Midnight's Children and Feast of Varanasi. She has also worked in a British film and few Marathi films. Neha recently appeared in the bollywood movie 'X' which had Rajat Kapoor and Huma Qureshi in lead.