Kerala School Kalolsavam 2015 Kozhikode from 15th January

55th Kerala School Kalolsavam 2015 Kozhikode will be held from 15 – 21 January at various venues in the district. Being the Kaleidoscope of Kerala's young talent in the field of Art and Literature, School Kalolsavam is considered to be the biggest event conducted in the state. Winners from different revenue districts for a particular event will be competing in state level competition to be held from 15 – 21 at Kozhikode. The School Kalolsavam 2015 will be streamed online and also can be seen in TV channels.


With less than a week remaining for the most spectacular event, 'Kerala School Kalolsavam 2015', preparations are on full swing. Considered to be one of the biggest event held, the School Kalolsavam will witness the expression of new talents. Started in 1956, this youth festival is conducted under the auspicious of the state government of Kerala every year. In 2015, Kozhikode is hosting this wonderful event featuring young talents from various parts of the state. 18 venues with names of ragas have been set up for the Kalosavam.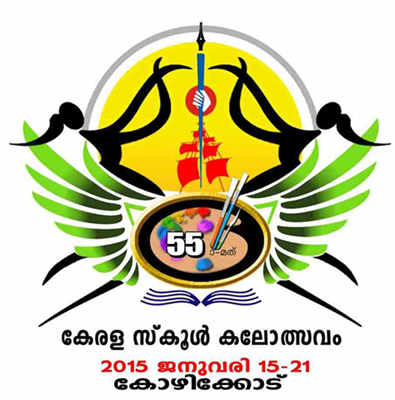 Various committees under the headship of political and social leaders are functioning for the smooth run of the gala event. Regarding the food safety department, special officials are deployed to check the hygiene and quality of the food items and water which are being served at various eatery outlets in the city during the state school kalolsavam.

A control room will be functioning from January 14 to 21 to cater the needs of the public who arrive to the various venues of the school kalolsavam. In 2014, Kozhikode clinched the title with 926 points leaving back their arch rivals Palakkad and Thrissur taking the points 920 and 918 respectively. As the students would give their best performances at the state level, perfection would be at its zenith while entertaining the audience too.

The Kalolsavam had been successfully conducted over the past decades. From 200 participants in 1956 – 57, the number has increased to nearly 10,000 in 2014. This festival extended up to 7 days will bring the populace of the state to Kozhikode to witness some spectacular state performances by the young talents.

Art forms of Kerala tradition like Kathakali music, Mohiniyattom, Aksharasloka, Margomkali, Kuchipudi, Yakshaganam, Band display and many other competition events would be held during the week time. Most of the news channels including Asianet, Manorama News, Kairali, Reporter, India Vision and Kairali TV will be showing news, interviews and live bites of the School Kalolsavam 2015, while arrangements are being made to stream it online.