Puluvan Mathayi: A tale of beautiful lies and ugly truths

Puluvan Mathayi malayalam movie to be directed by Saji Surendran features Anoop Menon in lead will start rolling from 1st April 2015. Anoop plays the title character of Mathew aka Puluvan Mathai, a protagonist who works in a horse stable in Dubai. Scripted by Krishna Poojappura, this big budget movie set in Dubai, Darjeeling and Kochi will mark the reunion of She Taxi team.


While, one of the most anticipated movie of the year 'She Taxi' is getting shapped, Saji Surendran has announced his next project. Actor Anoop Menon, script writer Krishna Poojappura and film maker Saji Surendran will team up for their next venture, 'Puluvan Mathayi', a political satire. The movie tells a tale of beautiful lies and ugly truths in Kerala politics.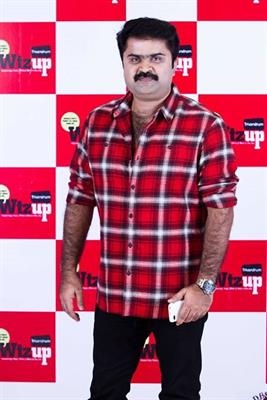 Anoop Menon plays the title character of Mathew Joseph aka Mathai who is a habitual liar and manages to fool people around him. Quite unexpectedly, Mathai who works in a horse stable in Dubai enters Kerala politics forms the crux of the story. This full – length comedy movie narrates the current political situations in the state in a light-hearted manner.

As the story-line is simple, the audience across age groups could be able to enjoy it. As the character of Puluvan Mathai is easy to relate, it would create more entertainment. The other cast members have not been decided yet. The photoshoot of the movie was done at Mysore Brindavan Garden. Hari Thirumala stays back as the still photographer.

Meanwhile, Saji Surendran is currently busy with the second shooting schedule of 'She Taxi'. Kavya Madhvan play's Devayani, a she – taxi driver who takes the three girls on to a trip to shoot the documentary on a temple. The funny incidents which happen in the course of the 10 days journey form the crux of the movie. Anoop Menon, Suraj Venjaramoodu, Noby and P Balakrishnan would also give life to prominent roles.

Saji Surendran, who has already created his own space in the film industry with his previous ventures like 'Ivar Vivahitharayal', 'Happy Husbands' and 'Angry Babies in Love' is looking forward for the success of his upcoming ventures. 'Angry Babies in Love' was loved by the audience and did run for more than 50 days in theatres. Surya TV has already bagged the satellite rights of the movie for Rs 2.11 Crores. After the post production, 'She Taxi' will hit the screens in May 2015.