Pratheeksha Pradeep - Malayalam Serial Actress Profile & Biography

Pratheeksha G Pradeep is a Malayalam mini screen artist now familiar through her popular roles such as 'Meenakshi' in the serial 'Amma' and 'Aswathy' in the serial 'Pranayam'. She has also acted in the serials 'Manjurukum Kalam' and 'Amma Manasam'. Currently she is also a part of the serial 'Chaavara Achan'. Read on to know more about this upcoming actress.


Personal Life of Patheeksha G Pradeep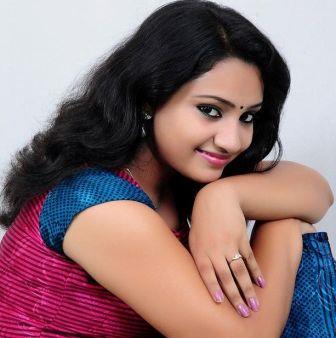 Pratheeksha G Pradeep, the name might not be familiar to you as this young talented actress is mostly known by her character names. Yes, it is indeed a great achievement to be known by your character as that means you are successful in your career life. Pratheeksha is a young serial actress who hails from Pathanamthitta district of Kerala. Her family consists of four members. Her father, Mr. Pradeep works as a designer for L&T Company in Bangalore. Pratheeksha has an elder bother, Pranav works for a private firm based in Ernakulam and her mother is a homemaker. It is her mother who accompanies her to the shooting locations as both her dad and brother is out of town. Pratheeksha is currently pursuing BBA Second Year from St. Thomas College, Kozhenchery. She had dreamed of being an actress from a very small age and has learned dance as well.

Pratheeksha Pradeep, even though is only nineteen years old, has acted in over four serials by now. It is indeed a great achievement at this young age. Pratheeksha who had a passion of becoming an artist never knew that her dream will come true one day. Her life changed when she went to see the 'Munch Star Singer' Program telecasted in Asianet. Serial actor Sajan Surya and team had asked her about her interest in acting and also made her do a small performance there itself. The little girl never knew that this performance of hers was going to change her life. But that did happen; after few days Pratheeksha got a call to take up the negative role in the serial 'Amma'. The charming girl took the right decision then and now she is a popular actress.


Career Life of Pratheeksha G Pradeep

Pratheeksha who coincidentally started her career as a serial actress is now aiming high. Like many other serial artists she also has got a handful of opportunities to act in films. Pratheeksha Pradeep became familiar to all the Malayali viewers through the Asianet mega serial 'Amma', directed by Adithyan under the banner of Sree Saran creations. Pratheeksha was portrayed as 'Meenakshi', a jealous and cruel girl who never allowed Chinnu, the central character of the serial to be with her mom. Even though Pratheeksha was given a negative role, she was successful in conveying the right message to the serial audiences. Also, she was accepted by the Malayali viewers throughout the world and was given a next door girl consideration which the actress enjoys the most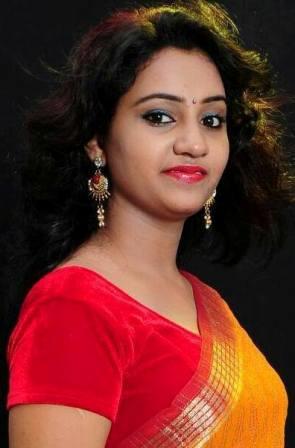 As Pratheeksha G Pradeep was accepted by the serial viewers, she got many more opportunities. She was then called for the Surya TV serial 'Amma Manasam', directed by prominent director K.K Rajeev. Pratheeksha gave life to the character 'Chitra' in this serial. After the serial Amma Manasam, Pratheeksha was called for yet another serial named 'Manjurukum Kalam'. In all these serials Prateheksha was able to prove herself by putting forward excellent performances. Further yet another turning point occurred in her life. The talented actress Pratheeksha was called for the Asianet serial named "Pranayam", directed by G.R Krishnan under the banner of Sree Saran Creations. In this serial Pratheeksha plays the role of 'Aswathy', an Iyer girl. Aswathy is a smart and charming girl with a bold attitude towards life. She is in love with Anand and the little love scenes and fights between them makes the serial more lively. In fact Pratheeksha is being more recognized and noticed now.

Few months before Pratheeksha G Pradeep signed an agreement for yet another Malayalam serial as well. This serial is aired in Flowers TV and is named 'Chaavara Achan'. It is a historical serial wherein Pratheeksha plays a different role than the ones she had done so far. She who plays the role of a Hindu girl in this serial looks stunning and gorgeous in the traditional attire of Kerala. The serial just started telecasting from April 2016 on wards, hence more reviews are yet to come. In an interview Pratheeksha has added that she has offers from the Malayalam film industry as well, which she will be taking up if she finds it suitable and prominent. The actress also added that she likes to do different types of roles in her career life rather than sticking on to a particular one. She likes to be known as a versatile actress.


Awards and Recognitions

Pratheeksha G Pradeep, the upcoming actress has a long way to go in her career life. Even though she has jut started her career two years back, she was accepted immediately by the audiences and is appreciated and recognized for her acting skills. Apart from the recognition and fame she is enjoying, she was also given a special Jury Award by the Asianet Television Awards for the best negative role for her performance in the Asianet serial 'Amma'. It is indeed a great achievement for an artist who has just started her career. And most importantly Pratheeksha received the jury award for her performance in her very first project. That is something which not everyone can achieve. We the audience should appreciate it as this young lady is continuing her studies along with her career and also she is able to put forward cent percent commitment towards her work. Definitely her determination will take to greater heights.