Amritha Varnan - Malayalam Serial Actress Profile and Biography

Amrita Varnan is a familiar face to the Malayali serial viewers; even though the name might not be very familiar. She is none other than 'Maha Lakshmi' of 'Pattusari' and 'Simi' of Pranayam serial. If you would like to know more about this pretty actress, read on.


Personal Life of Serial Actress Amritha Varnan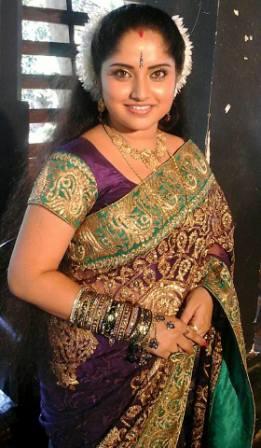 Amritha Varnan is an upcoming talented Malayalam serial actress who hails from Trivandrum district, the capital city of Kerala. She was born to Mr. Mani Varnan and Ms. Suchitra Varnan as their eldest child. Amritha has a younger brother named Anand Varnan. He is a higher secondary school student. The pretty young actress Amritha, started her acting career while she was doing her plus two studies. Ever since then she was able to mark her performance in the acting industry by doing prominent and relevant roles. This female actress got an entry into the television industry unexpectedly. Amritha Varnan was one among the audience for the popular Asianet reality show 'Idea Star Singer'; however the beautiful girl with long thick hair was easily noticed by the serial team members and was selected for their serial. Amritha and family agreed to the offer and she tried her luck in the industry. It was indeed a right choice otherwise Malayalam TV industry would have missed on a pretty and talented actress.


Career Life of Serial Actress Amritha Varnan

Amritha Varnan, the young charming lady started her career life by acting in the Malayalam serial named 'Velamkanni Mathavu', telecasted in Surya TV. It is a Christian devotional soap opera wherein Amritha got a chance to prove her acting talents. She was also a part of the other hit Malayalam mega serials such as Chakkara Bharani, Autograph, Chakravakam, Snehakoodu, Patttusari, Ezhu Ratrikal, Vadhu, Punarjani, Pranayam and so on. Amritha was noticed and recognized by the Malayali audience after she performing the character of 'Rosy' in the Asianet serial 'Autograph'. The story of this serial revolves around the friendship, love and life of five high school students. Amritha did cent percent justice to her role 'Rosy' and she did receive lot of recognition and positive feedback from the audience. This serial was directed by Sujith Sankar and was a hit.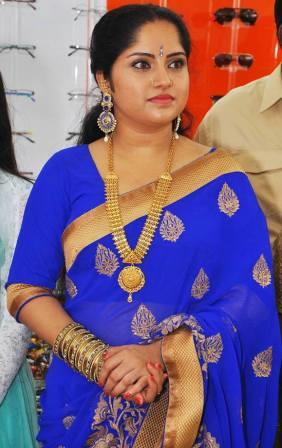 Further Amritha Varnan was lucky enough to play the female lead role in the serial 'Chakravakam', directed by V.N Mohandas. This serial was telecasted in Surya TV. Amritha gave life to the character 'Krishna' in this serial. It too was a good role which added another feather to her hat. The pretty young actress was portrayed in a negative role in the Mazhavil Manorama serial named 'Pattusari'. In this serial Amritha was portrayed as 'Maha Lakshmi', the elder daughter of 'Kanchi Amma' (Meena Kumari). This serial was directed by the prominent director A.M Naseer. It was a hit serial in which Amritha showcased her talents and abilities. This enabled the actress to gain more fame and popularity. She did receive a lot of positive reviews regarding her role as 'Maha Lakshmi' and it was indeed motivating to the upcoming talented actress.

The pretty lady, Amritha Varnan has also acted in the serial 'Five star Thattukada' aired in Asianet and 'Punarjani' & 'Vadhu' telecasted in Surya TV. However she is now becoming more popular and familiar though the Asianet serial 'Pranayam', directed by G.R Krishnan under the banner of Sree Saran Creations. This serial revolves around the love of two young people who disliked each other initially. Amritha, gives life to the character 'Simi G Menon', the elder sister of 'Sharan G Menon', the male lead of the serial. 'Simi' was initially portrayed as a loving an innocent sister, but later on due to circumstances she is given a slight negative touch who dislikes and takes revenge on her sister in law 'Lakshmi Iyer'. Even though Simi's husband Indu Gopan is cheating her, She believes on him and loves him more than anyone. Due to Simi's blind love towards her partner, sometimes the character is portrayed as a foolish one. However Amritha has done fantastic performance as Simi so far and her ability to handle the changes to her character is appreciable.

Apart from serials, Amritha Varnan has also done a couple of advertisements and albums. As she is recognized by the audiences, Amritha is also invited for many inaugural functions as well. She is a blessed artist, because in addition to her acting talents and skills she also has a pretty face and very prominent features which will stand out and attracts people towards her. This ability of hers is truly a blessing for her as she can grab the audiences attention in a fraction of second. Undoubtedly this talented actress will soon reach greater heights in the acting industry. Another important point to mention is that, the actress is mostly seen in Keralite attire like Saree or Churidar in serials. She should come up and take roles which is more demanding and bold in nature with a bit fashionable outlook. Only then she will be able to compete with others in the industry.