Althara - Malayalam Serial & Film Actress Profile & Biography

This article is about the film and serial actress Althara aka Neethu G Nair. She is familiar to the Malayalai viewers as 'Kavya' of the serial 'Nilavilaku' or 'Kavitha' of 'Pranayam'. Apart from serials, Althara has done a handful of movies as well. Continue reading to know more about her personal and career life.


Personal Life of Malayalam Actress Althara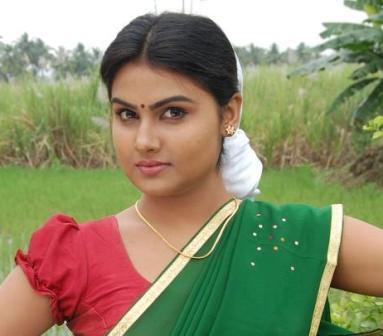 Neethu G Nair, the upcoming talented Malayalam serial and film actress is better known by her stage name Althara. She hails from Alapuzha district of Kerala and was born to Mr. Madhu Nair a business man in a Gulf Country and Ms. Geetha Nair, a home maker. Althara has a younger brother named Nandhu Nair. Althara completed her basic schooling from Alappuzha, her mom's place and then moved on to Ernakulam with her family. Further she completed her graduation in B-com from Chennai University as a correspondence course. Apart from studies, Althara was very active during her school days and have participated in youth festivals. Even though she is not a trained dancer, her interest was in dancing and have won lot of prizes from her childhood. Before entering the film industry, Althara dreamed of becoming a dance teacher and had an ambition to start up a dance school of her own.


Career Life of Althara, Malayalam Film Actress

The young actress Althara's uncle Mr. Devan, who had contacts in the film industry, introduced her to his friend, a behind the screen artist and that's how she got an opportunity to enter the industry. She made her debut in the industry though the Malayalam flick 'Mayookam', directed by the prominent director Hariharan. In this film Althara appeared as a young girl to portray the childhood of the heroine, Mamta Mohandas. At this time the cute little actress was only 13 years old. The actual turning point in her life happened with the movie 'Achuvinte Amma'. In this film too Althara appeared as the young age character of the heroine, Urvasi. People started noticing the actress through this character of hers and of course Althara did a wonderful job as young 'Vanaja'. Even now the character Vanaja is Althara's favourite character among the ones she has enacted.

Althara was then seen in the 2006 Malayalam flick 'Pakal' as the sister of renowned actress Jyothirmayi. This film was directed by M. A. Nishad wherein Prithviraj and Jyothirmayi played the male and female lead roles respectively. 'Black Dalia', directed by the popular Malayalam villain and character actor Baburaj was Althara's yet another Malayalam movie. In this flick her character was named 'Athira Nair'. Althara was able to do cent percent justice to her character. Also she was lucky enough to act with the renowned actor Suresh Gopi through this venture.



Althara was also a part of the 2010 flick named 'Canvas', directed by Shaji, Rajasekharan. Late Kalabhavan Mani did the male lead role in this movie where the talented and charming Althara got a chance to do the female lead role named 'Madhuri'. It is her first film as a heroine and she did put forward lot of hard work to make her character outstanding. Thus the young artist was growing and more offers came her way. In an interview with Kerala Vision channel, Althara said that she aspires to be known as a renowned actress who has handled prominent and distinct characters. She also added that her favourite roles are of Shobhana in the film 'Manichitrathazhu' and of Revathi in the film 'Kilukkam'.

Althara was further seen along with the veteran actor Mukesh in the Malayalam film 'Kottarathil Kutty Bhootham'. In this 2011 film directed by debutant duo Kumar Nanda and Bashee, Althara did get a very prominent role. Even though most of her movies where not super hits, she was able to mark her presence in the field of large screens through her dedication and hard work. Apart from Malayalam movies, Althara has also acted in Tamil flicks. 'Sollamal Thavikkiren' was her first debut movie in Tamil, however this film was not released due to various reasons. Her second movie in Tamil was named 'Thithikkum Ilamai'. She was then seen in the flick 'Vasool Dhana'. In this film, Althara appeared as the female lead character who is a village girl.


Career Life of Althara, Malayalam Serial Actress

Althara's entry into the world of mini screens was from the film industry. Her debut serial in Malayalam was 'Nilavilaku' aired in Surya TV. In this super hit serial, she gave life to the character 'Kavya'. Kavya is portrayed as a negative character in the beginning however later it turns to be a positive character. Thus Althara got to do different aspects through this serial and she started to be noticed even more by the Malayali audiences. She did receive lot of positive feedback for her acting in Nilavilakku. It was indeed a stepping stone in her career life as she agreed in a interview that she learned a lot of things about acting through this project of hers.

The young actress has also acted in the Asianet serial 'Allavudhinte Albhudhavilakku'. It is a children oriented serial in which Althara played the role of 'Seetha Lakshmi, a positive character. Further she also got a prominent role in the Surya TV serial 'Makalude Amma'. Currently Althara is acting in yet another Asianet Serial titled 'Pranayam', directed by G.R Krishnan under the banner of Sree Saran Creations. In this serial Althara is given a very strong character named 'Kavitha'. Even though it is a negative role, it is one of the most attention gathering character of the serial. Kavitha is the ex-wife of the hero, Sharan and now she is leading a living together relationship with Sharan's competitor. Althara is good at expressing the feelings of a revengeful lady and at the same time to show the sadness and feelings of a helpless women. Her abilities and skills in acting and dancing will definitely help her to grow in the industry.