Anjana Appukuttan - Malayalam Serial & Film Actress Profile & Biography

Anjana Appukkuttan do not require an introduction at all. 'Kunjumol' of the Asianet serial 'Vellanakalude Naadu', is a known personality to all the Malayalai viewers. This article tells you in details about Anjana as a person and her career life through out. So don't miss to read it.


Personal Life of Actress Anjana Appukuttan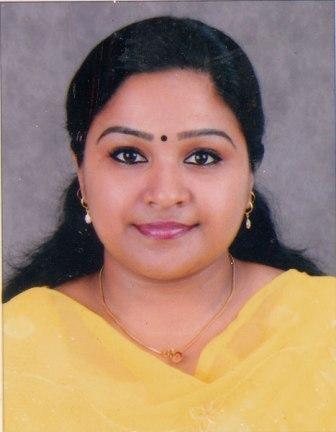 We all know the cute and bubbly Anjana Appukuttan. She is like one among our family member. The actress Anjana Appukuttan was born in Bangalore as her dad was working there. Further her father got transfer and the full family moved to Kerala and was settled in Kochi. There she did her schooling and graduation. Apart from studies, Anjana is a trained classical dancer too. She started learning dance at the age of three and a half years and her arangettam was held at the Ernakulam Siva Temple at the age of four and a half years. Anjana was very active during her school days and has participated in many dance competitions, poem recitations, singing competitions etc. Her family consists of her father, mother and a brother. Anjana Appukuttan says that it is the support of her family that made her achieve what she is today.


Career Life of Anjana, the Malayalam Serial Actress

Anjana Appukuttan was a dancer who used to perform for competitions and stage shows. It was then one of her aunt Ms. Sushama Ajith called her to check if she was interested in participating in a program conducted by Actor Mala Aravindan in Bombay. As she was invited to do a dance performance, Anjana did not think much to agree to it. Further she got lot of opportunities to perform dance in various stage shows in and out the nation. While the young girl was enjoying her world of stage shows, coincidentally she met the controller of the serial 'Thali', Mr. Kannan at the famous Attukal Devi Temple, Trivandrum. There itself he asked her whether she was interested in doing a role in the serial 'Thali' and Anjana even though was new to the industry, agreed to it. Thus Anjana appeared as the daughter of Mallika Sukumaran in the serial 'Thali'.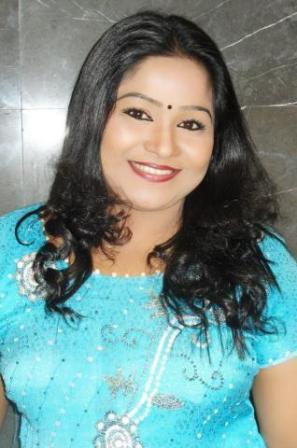 After the serial, Anjana Appukuttan again concentrated on her stage Shows. During one of her U.S trip, she was asked to perform in a comedy skit in addition to dancing. Anjana agreed to it. After doing the Skit, she got more chances from comedy related serials which she took up without any confusion. For almost five years she has worked with K.S Prasad in his troop, that is how she got the comedy tagline. The most popular serials of Anjana Appukuttan are Manasu Parayunna Karyangal telecasted in Mazhavil Manorama, Love Marriage, Calcutta Hospital, Ettu Sundarikalum Njanum, Kumkumam and Veettamma telecasted in Kairali TV, the Asianet serial Enkilum Ente Gopalakrishna, Comedy Mimicsum Pinne Njanum aired in Kairali TV etc. She has also marked her presence in the Cookery show named 'Celebrity Kitchen Magic' aired in Kairali TV.

Anjana Appukuttan is now a part of Asianet popular comedy serial 'Vellanadalude Nadu'. In this serial she gives life to the character 'Kunjumol', wife of 'Sivadasan'. It is the female lead role in the serial which Anjana is doing excellently. The small fights and envious nature of two neighbors - Susu's family and Kunjumol's family is the main theme of the serial. There is lot of positive reviews for the serial as every episode of it is related to a relevant topic happening in our society. Basically it is a common mans subject. Along with it the natural acting of the artists also has added to the success of the serial. The bubbly actress Anjana Appukuttan gained lot of fame and popularity through this serial. Her way of acting and the way of presenting the dialogues is distinct and unique. It is a reason why many viewers are attracted towards her. She also has the capability of making the target audiences sit in front of the TV and make them laugh wholeheartedly. More than actress she is known as a comedian now.


Career Life of Anjana, the Malayalam Serial Actress

Anjana Appukuttan, apart from serials and stage shows has also acted in many films. Paappi Appacha, Elsamma Enna Aankutty, Aan Piranna Veedu, Kudumbasree Travels, Puthumukhangal, The King & the Commissioner, Pullippulikalum Aattinkuttiyum, Oru Indian Pranayakadha, Sringaravelan, Varsham, Mylanchi Monchulla Veedu, Immanuel, Housefull etc are some of her Malayalam movies. She was lucky to get supporting roles in all these films. In the 2013 flick 'Pullippulikalum Aattinkuttiyum', directed by veteran director Lal Jose, Anjana got a very good role. Her character was named 'Ramani'. Anjana did a good job as Ramani and her character was noticed by the audience. The 2014 Malayalam film 'Varsham', directed by Ranjith Sankar also gave a break to the upcoming actress Anjana Appukkuttan. The film had superstar Mamooty and dancer cum actress Asha Saharth in the male and female lead roles. It was a commercially successful movie which received lot of positive reviews. In this film, Anjana gave live to the character 'Hima Davies'. Hima is a servant but the name of the servant itself sounds different. That itself made the character a unique one. Anjana was lucky to do the role and to be a part of the movie. Her acting as Hima Davies is worth mentioning. Due to her natural style of acting and excellent performances, more offers are coming her way. We will get to see her soon in many more films.