Deepa Jayan - Malayalam Film & Serial Actress Profile & Biography

Deepa Jayan is an upcoming film and serial actress who has acted in Malayalam and Tamil films and serials. The Malayali audience will know her better as 'Prema' of the Asianet serial 'Sthreedhanam'. Go through the article to know more about the actress personal and career life


Personal Life of Actress Deepa Jayan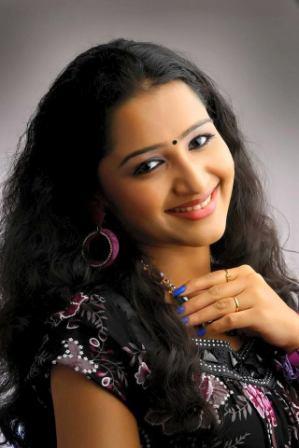 Deepa Jayan is an upcoming television cum film artist. The young artist hails from a place called Malayankeezhu in Trivandrum district, the capital city of Kerala. Deepa was born to Mr. Jaya Kumar and Ms. Girija Kumari. Deepa is the eldest daughter of the couple, however she has a younger sister named Darshana Jayan. Deepa Jayan did her basic education and schooling from Trivandrum itself. Currently she is pursing final year graduation from one of the renowned colleges at Thiruvananthapuram. She is so far successful in managing her studies along with her career.

Deepa Jayan aka Deepa Jaya Kumar can be rightly called as an anchor cum actress. She has anchored many shows in Kairali TV. Also the young and pretty lady has acted in a handful Malayalam serials along with Tamil serials as well. She was lucky enough to do pretty good roles in both Mollywood and Kollywood. The fame and popularity of being a celebrity has taken Deepa to greater heights. She who is a strong devotee is called for many religious functions as a chief guest and for many inaugural functions as well. The cinematic dance performance by Deepa and Team at the Asianet film awards is worth mentioning. She is indeed a talented person.


Career Life of Serial Actress Deepa Jayan

Deepa Jayan, the sweet young actress made her debut in the field of acting through a Malayalam TV soap opera named 'Mazhayariyatha' telecasted in Surya TV. It was one of the good serials under the direction of the renowned director K.K Rajeev. Thus Deepa got a good entry into the field of small screens. In this serial the actress was a given a supporting role which she did perfectly. Further she was called for couple of serials in Surya TV, Asianet, Mazhavil Manorama and so on. Nilavilkku, Bhagya Lekshmi, Sthreedhanam, Manassariyathe, Harichandanam, Malakhamar etc are some of her Malayalam serials. Deepa Jayan has also done a Tamil serial named 'Ezham Uyur' telecasted in 'Vendhar TV'. She was portrayed as a rustic Tamil Brahmin girl named 'Gayathri'. Deepa also has many more offers in the pipeline.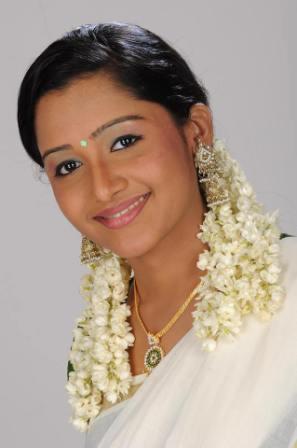 Deepa Jayan gave life to the character 'Priya' in the super hit serial 'Nilavilakku' telecasted in Surya TV and she appeared as the character 'Kavya' in the TV soap opera 'Malakhamar' aired in Mazhavil Manorama. Deepa got a real break through the mega serial 'Sthreedhanam' aired in Asianet. The actress was portrayed as 'Prema' in this serial. Prema is the only daughter of Palattu Sethu Lekshmi and Lakshmanan Pillai. She has three elders brothers. Sethu Lekshmi has pampered Prema and has involved in her life after marriage as well. This has affected Prema's life. In this serial Deepa's character had both positive and negative touch to it, which the young actress has handled well. While doing this serial, Deepa was showered with positive reviews and that motivated the actress to take up more challenging roles. In an interview, Deepa Jayan has commented that the conflicts between mother in law and daughter in law is what sells in TV. Hence serials with that type of nature can flourish.


Career Life of Film Actress Deepa Jayan

Deepa Jayan who is famous among the small screen spectators has also tried her luck in the world of large screens. She has acted in the Malayalam films such as 'Memories' with Prithviraj; 'Salt and Pepper'; 'Ormayil Oru Manjukalam'; 'Mr. Bean' etc. However she has done supporting roles in all these films. The talented actress has put forward stunning performances even though the character given to her is a simple one at times. The film 'Ormakalil Oru ManjuKalam' is a musical love story directed by Antony Abraham. Alwyn and Deepa Jayan appears in the male and female lead roles in this movie. Even though they did a wonderful job, the movie was a flop at the box office.

Now she is very much popular in Kerala, especially after the serial 'Sthreedhanam'. The young actress has got lot of positive reviews and of course some tips and suggestions from the viewers regarding her performances. Her fans feels that she can do negative roles much better than her positive ones, but at this age itself she is lucky to do a wide range of characters including the one of a Police constable. Deepa Jayan is enjoying the celebrity title even though she leads a very simple life.

These days as the competition in the industry is very high, and it is difficult for each artist to stay in the field. But this young actress has marked her presence already and she has a lot of projects in her hand. Her innocent look and pretty face together with her talents will fetch her more opportunities in the future as well.