Angel Maria Joseph - Malayalam Serial Actress Profile Biography

Angel Maria Joseph like the name is an angel the television industry is blessed with. She is none other than 'Sheethal' of the serial Chandnamazha, 'Preethi' of the serial Bhandhuvaru Shathruvaru and 'Shreya' of the serial Amma. Within a short span of time, Angel was able to do pretty good roles with different characteristics. Read on to know more about this actress and her personal life.


Personal Life of Actress Angel Maria Joseph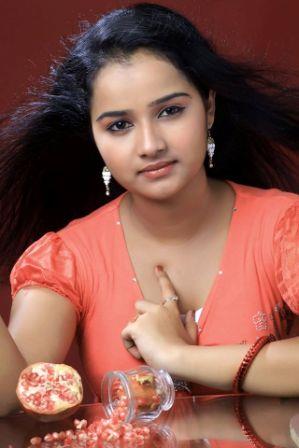 Angel Maria Joseph is an upcoming Malayalam serial actress. She is now a familiar face to the Malayali audiences through the hit Asianet serials 'Amma' and 'Chandanamazha'. Angel Maria hails from a place called Thodupuzha in Kerala. She was born to Mr. Siji Joseph and Mrs. Shiny Siji Joseph. Her father is a building contractor and her mother is a beautician. Angel Maria has two younger sisters named Agnal Elizabeth Joseph and Agnus Theresa Joseph. The actress is currently pursuing her post graduation in English literature. Angel maria is no doubt a talented actress. She got the artistic skill from her family itself. Her father, Siji Joseph was a singer and used to perform for Ganamelas.

Angel Maria Joseph was also active during her school days and have participated in lot of co-curricular activities. Her interest was in dance forms such as Thiruvathira, Nadodi Nirtham etc. She has also participated in dramas even at state level. Hence acting is not a new task for the pretty actress. She also used to participate in sports. She excelled in shot put and discus throw. During her school days Angel was lucky enough to get a special award while she was part of the 'Scout and Guides' at school from the then President of India Smt. Prathibha Patil. It is the support and motivation from her family, that enabled Angel to do well in the industry.


Career Life of Serial Actress Angel Maria Joseph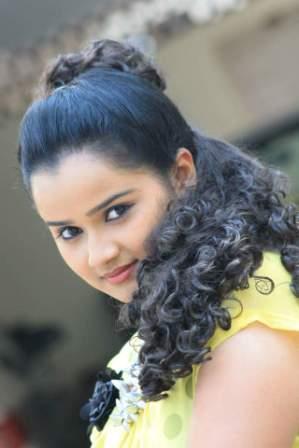 Angel Mariya Joseph, the young actress is active in the Malayalam television industry now. Her entry into the world of screens and cameras was through a Malayalam album. It happened when she was doing her graduation. Angel got a chance to act for the album 'Ranabhoomi' by Millennium Audios. It was actress Devika Nambiar's mother who introduced Angel to the album crew. The album comprised of songs related to politics and parties. However the songs were noticed and so was Angel. The young lady also won the Best Actress award in the Album Category, an award initiated by Film City Magazine.

Angel who started her career by acting in an album is now a known face to each and every Malayali spectators. By now she has acted in many serials in Surya TV, Asianet, Kairali TV, Mazhavil Manorama and so on. She made her debut in the television industry through the 2012 Surya TV serial named 'Achante Makkal'. The serial was directed by Sachin K Ibaque. Angel's performance in the album Ranabhoomi paved her way to this serial. In this TV Soap Opera, actress Dimple Rose appeared in the female lead role and Angel did get a prominent supporting role which she did perform well. She has also acted in the 2013 serial 'Vrindavanam' aired in Asianet. Angel was also lucky to be a part of the hit serial 'Amala', telecasted in Mazhavil Manorama . This serial is directed by Rajiv Nedumkandam and actress Varda plays the central role as Amala. In his serial, Angel Maria gave life to the character 'Neeraja'. Angel's hard work was benefited, people started recognizing her even more and as the serial was also a hit, it added to her fame.

The television actress Angel Maria Joseph got a break through the Asianet mega serial 'Amma'. This serial was directed by Adithiyan. The story of this serial revolves around the life of a girl named 'Chinnu'. In this serial Angel appeared as 'Shreya', daughter of Mohini Vidyasagar, the character done by Yamuna. Shreya even though initially is a negative character; later turns out to be a good one. Angel has done the role perfectly. 'Ayirathil Oruval', 'Butterfly', 'Nandanam', 'Manasamyna' and 'Bandhuvaru Shathruvaru' etc are her other Malayalam serials. The role of 'Preeti' in the serial 'Bandhuvaru Shathruvaru' was also well noted. This serial aired in Mazhavil Manorama was directed by prominent director Sreekuamran Thampi. The character 'Preethi' was portrayed as a bold and independent lady. Angel was able to perform well as Preeti.

Angel Maria Jospeh is also a part of the Asianet serial 'Chandanamazha'. This was yet another serial which gave her a good break. This serial is the remake of the Hindi serial Saath Nibhaana Saathiya' and is directed by Sujith Sundar under the banner of Ross Petals. The story of this serial revolves around the Desai family and an orphan girl named Amrutha who later on becomes the daughter in law of the Desai family. Amrutha (MeghnaVincent) is married to Arjun Desai (Subramanian) who was in love with his college mate Sheethal (Angel). With the character 'Sheetal', Angel shot to fame. Sheethal who appears as the love of Arjun Desai, later on is shown as a mentally challenged girl due to her love failure. Angel has done an excellent job a Sheetal which attracted the Malayali audiences towards her. Now the young actress is enjoying the popularity and fame as she is getting lot of positive reviews about her performances from in and out Kerala.