Swapna Treasa - Malayalam Film and Serial Actress Profile & Biography

Swapna Treasa, the name might not be a very familiar one to the Malayali spectators, but the face will definitely be one. Swapna is none other than 'Maya' of the serial 'Malootty' and 'Celina' of the serial 'Jwalayayi'. Read this article to know more about your favourite actress.


Personal Life of Malayalam Actress Swapna Treasa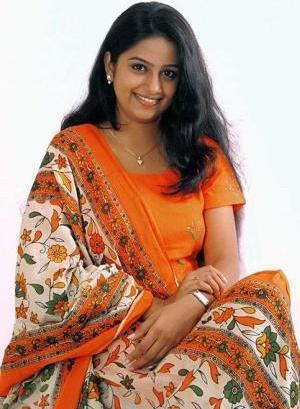 Swapna Treasa Edakkattukudiyil aka Swapna Treasa is a young and vibrant actress in the Malayalam film and serial industry. The actress hails from Kannur district of Kerala. After completing her schooling, the pretty lady did her graduation from university of Calicut. Swapna Treasa is married to Mr. Manas Xavier Edakkattukudiyil, form Kothamangalam. He is from the software field. The couple is blessed with a baby girl. They named her Michelle Elza Manas but fondly calls her Kaathu. Swapna has acted in both serials and films. Apart from acting, she has also been worked as a Radio Jockey in Asianet Radio Middle East. This was when she took a break from serials and was in Dubai. However the actress knew her passion was for acting, hence she quit the job and returned back to her home country and took up more challenging roles.


Swapna Treasa, the Malayalam Serial Actress

Swapna Treasa Edakkattukudiyil, the charming lady was into ad films initially. She was the model for many popular ad films thus was a familiar face to many. That is how the director Saji Surendran noted her and invited her for the Malayalam tele serial 'Mandaram' telecasted in Kairali TV. Swapna was able to put forward excellent performances in this serial. Hence the actress got many more offers which she accepted. That was the beginning of her career life. Swapna got a break through the hit mega serial 'Jwalayayi' telcasted in Doordarshan. This serial was produced by superstar Mamooty. Swapna was lucky to get a role in the second part of this serial. She appeared as Celina, an I.P.S officer. Her role was well noticed and her popularity and fame just shoot up after this serial. In an interview the actress said that even now many people remember her as Celina of 'Jwalayayi'.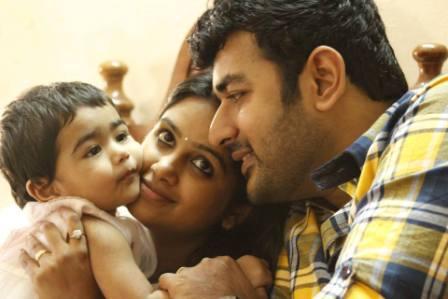 'Kattukurangu' is yet another serial of Swapna Treasa. This serial is directed by Mohan Kupleri. This hit serial was awarded the Kerala State Television Award for best 2nd serial and also Kerala Film Critics Award for Best Director. Swapna was awarded the best actress award from Kerala Film Critics Association for her performance in this serial. The actress was also a part of the serial 'Sangamam' telecasted in Surya TV . The serial is directed by Arun kumar MV. In this serial Swapna gave life to the supporting character named 'Veni'. 'Ente Pennu' aired in Mazhavil Manorama was another popular serial of the actress. It is a hit serial directed by Mr Sreejith Palery. This story of his TV soap opera revolves around the life of four close friends named Mukundan, Emmanuel Isho, Father Joseph Illikkan and Radheyan. The serial has many familiar faces wherein actress Swapna Treasa got a very prominent role. She appeared as the wife of Emmanuel, role played by actor Yadhu Krishnan. Her character was named 'Annie'. Swapna had put on a lot of hard work and it was very clearly seen in the serial. She got lot of positive reviews and feedback about her performances as 'Annie'.

Further the young and pretty actress got a chance to be a part of yet another Malayalam serial named 'Malootty' telecasted in Mazhavil Manorama. This serial is directed by S.S Lal under the banner of Green TV. Swapna Treasa and Sumesh Surendran plays the female and male lead roles in this serial. The story of this serial revolves around the life of a child named 'Malootty'. Malootty is the only child of her parents Hari and Maya. Swapna essays the role Maya, Malootty's mother. Manjukalam serial fame Baby Niranjana appears as Malootty. Swapna Treasa was lucky to get the role of Maya as it is a prominent and a bold character of the serial with lot of emotions and uniqueness. She was successful in performing as Maya and the Malayali audience did accept her wholeheartedly. As the Malayali viewers are not very familiar with the actress's real name, they call her Maya instead. Swapna is in fact enjoying it.


Swapna Treasa, the Malayalam Film Actress

Not only serial, but film industry also gave the talented Swapna Treasa a chance to showcase her abilities. She made her debut in the world of large screens through the 2016 Malayalam flick 'Hello Namaste', directed by Jayan K. Nair under the banner of Murali Films. In this film Swapna appeared as a supporting character named 'Tessa'. She was paired with the veteran actor Mukesh. The actress is happy that she got a good role in this film. It was through their family friend Krishan poojappura, she got an entry into films. Her second film is the recent one named 'Angane Thanne Nethave Anjettennam Pinnale.' This movies is directed by Ajith Poojappura under the banner of Greeland Vision. Naren, Meera Nandan, Mukesh, Sai Kumar etc are appearing in the prominent roles in this flick. Swapna is all excited about her second film. Yes, she has done a wonderful job here too. Swapna Treasa is truly blessed and talented, hence no doubt more offers will come her way and soon we can see her in other films as well.