Best SEO & Social Media Training institutes in Kerala

SEO Professor: Over 15 years in the training industry. Are you looking for the SEO training institutes in Kochi, Kerala? Like to join a job-oriented social media marketing course in Kerala? Check out the SEO courses and social media training offered by SEO Professor in our institute in Kakkanad, near Ernakulam.


SEO Professor - the first SEO training institute in Kerala

SEO Professor is the most authentic SEO training institute in Kerala, which offer comprehensive courses on SEO and Social Media Marketing. What makes this institute different from the rest is, it is operated by Tony John, the professional blogger who started the journey the same year Google was incorporated. Tony has been making and promoting websites since 1998 and currently, some of his popular websites receive more than 1 Lakh page views PER DAY.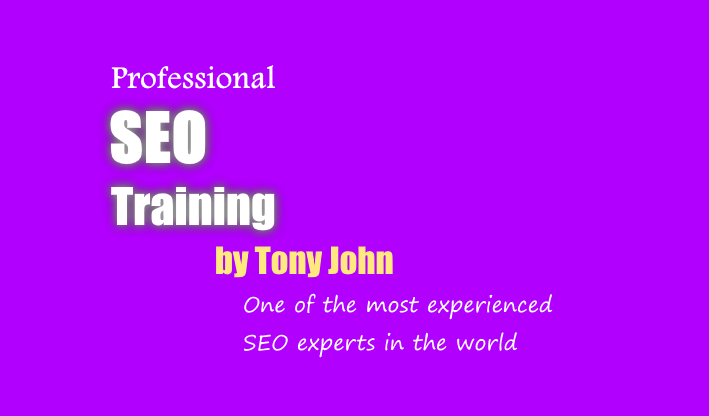 Job oriented SEO Courses in Kerala

SEO Professor is announcing a few new batches on SEO Certification courses and Social Media Marketing courses with the goal of developing skilled marketing professionals and thus fill the gap of huge shortage in the availability of skilled digital marketing professionals in Kerala and Arabian countries. There are huge requirements from countries like UAE and companies in regions like Dubai are desperately looking for skilled SEO professionals. Unfortunately, there are not enough trained or experienced people who can meet these requirements.

Call +91 8138875600 for SEO Training and Social Media Marketing training in Kerala

The SEO courses announced by SEO Professor are meant to train people to meet these huge requirements in the SEO industry. Based on the current industry trend, all of the long-term trainees are expected to have 100% placement by the end of the training program.

SEO Professor has joined hands with Sujith Bhakthan, who carries several years of experience in the digital world. With over 5.4 Lac followers in Facebook, Aanavandi Facebook Page is a typical example of Sujit's social media marketing skills. Sujith will be one of the leading instructors of this training program, along with Tony John. Many other reputed industry experts will be delivering guest sessions in this program.


Social Media Marketing Courses and Training in Kochi, Kerala

For many people. social media is just a place for entertainment and hang-out. But that's not the case for people who are serious about finding career opportunities in this world of technology. Social Media has become part of life for everyone and has opened up doors for effective online marketing. In this era, every business has it's own social media profile and needs someone to manage the social media on their behalf. It is not feasible for medium and large business owners to manage their own social media pages.

This is where professionals can find opportunities for excellent job opportunities. We have job-oriented social media training courses in Kochi, Kerala, offered in our institute in Kochi. We offer short-term and long-term courses at affordable fees. Visit our website or call +91 8138875600 to discuss the details including admission to our social media courses.


Curriculum

We have come up with a unique, well-researched curriculum and a carefully drafted job oriented syllabus that will help the trainees build a rewarding career in the Digital Marketing world. We have had many success stories like Techulator.com, IndiaStudyChannel.com and IndiaTravelBlog.com along with 18 years of experience in the digital field which would help in offering the best-in-class digital marketing classes.

We have specialised short-term courses for business owners and working professionals. In fact, our 1-week crash course on SEO is designed for business executives and working professionals.


Job oriented SEO Courses & Social Media Marketing courses in Kerala

Here are some of the SEO courses coming up:

1. SEO HIT Program - 1-week High-Intensity Training. A crash course designed for working professionals, small business owners and marketing people.

2. Social Media Fast Track Program. Duration - 1 month. This program covers all core areas of Social Media Marketing and Online advertising.

3. Certified Digital Marketing Professional (CDMP) Program - 3 months comprehensive course that covers all aspects of digital marketing, including SEO, advertising, social media marketing. Guidance on various certification exams from companies like Google will be part of the program.

4. Job oriented 6 months comprehensive digital marketing program. This program includes 3 months intensive training program along with 3 months internship in digital marketing companies in India.

Evening and Weekend batches are also organised. Further information about the special evening and weekend SEO courses is available and you can contact the company directly for further details.

Career guidance is part of all programs that are 3 months or longer. Accommodation will be arranged for ladies in a nearby convent in a fully safe, secure and convenient manner. For men, accommodation will be arranged in nearby paying guest facilities.

Those who are interested, please ping Tony John on Facebook or call our office at +91 8138875600