The Scope of CCTV courses in Kerala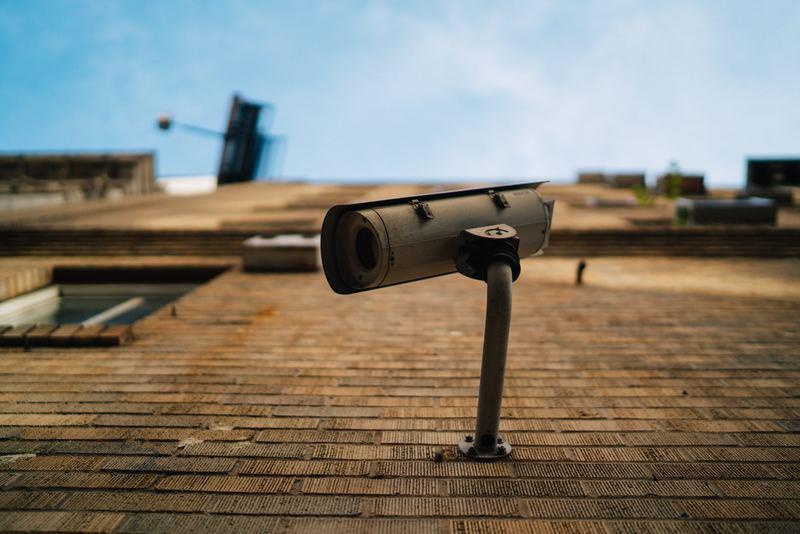 Thinking of which course to join to get a high paying salary? Check out the scope of CCTV courses in Kerala.


Do you want to become a specialist in CCTV technologies? Then you should think of pursuing a course on CCTV. If you belong to Kerala, and you are interested in studying courses on CCTV technologies, then there are various certificate courses that you can choose from. Some courses are one month long and some are six months long. You can choose from those courses and make a good career out of it. These days, installations of CCTVs are not only popular in the offices, but also in the households. Today CCTVs have become a great necessity for nuclear families. Therefore, the sales of CCTVs have increased to a great extent in the past five years. The business of CCTVs is almost equivalent to five billion dollars including its sales and maintenance. A lot of maintenance engineers are hired to look after the CCTVs sold to the clients. The demand for CCTV training courses in Kerala is rising like anything



What has the CCTV course to offer?

You will learn all about the internal technologies of a basic camera and that of a CCTV camera. Along with this, you will learn about setting up the entire surveillance system using CCTV cameras. It is not just the camera that will be installed and maintained at a place, but there is a system of recorders, monitoring systems and display systems that will work along with the CCTV camera. There could be some wireless alarm systems to keep the record about some regular event or the processor of the CCTV camera might use any latest technology. Now when you learn about the CCTV system, you will have to learn about the mechanisms of all these parts of the system, be it the display or the wires connecting the CCTV camera or even alarm clock connecting the entire system. If you want to become an expert on the entire system, then you can take admission in such courses on CCTV.


The scope of CCTV courses in Kerala

As mentioned earlier, the market of CCTV cameras have increased in the past few years, therefore, there is a high demand for technicians who know techniques of installation and repair of CCTV cameras. There is always a high demand for CCTV technicians in Kerala. Other than that people who have a certificate in CCTV courses can also opt for positions like support engineer, monitoring engineer or system analyst. As you gather more experience, you will get a raise or a promotion. You can opt for jobs related to handling CCTV cameras in mass media, crime investigation offices, and even in the film industry. A lot of famous personalities or celebrities hire specialized companies to set up CCTV infrastructures at their homes. Therefore, they require a regular support team to monitor the CCTV set up and maintain it. Therefore, this is altogether a new direction for a career. All those who have an inclination towards applied electronics should definitely do this course. This course will help you know about a lot of the latest electronic devices.


CCTV course in the Institute of Advanced Studies in Engineering

This is a reputed institute in Kerala that offers a lot of advanced courses in the field of engineering. This institute is highly recognized for its CCTV courses in Kerala. They not only provide training about the various devices used in CCTV systems, but they also train people in the maintenance and configuration of CCTV equipment, the two most essential parts of CCTV camera systems, after it has been set up in an organization. What's more, that this institute even provides assistance related to jobs. The students will be provided proper counselling as to what to expect in their job interviews and how to excel in the interviews. This institute provides you with job training courses in electronic security. When you apply for a job related to CCTV, the employers will scrutinize how well you are aware of electronic security. When you pass this certificate course, you can not only think of doing jobs in India, you can also apply for jobs abroad. In addition to that, the teacher-student ratio in each class conducted by this institute is really good. This means that the batches conducted by the institute are not packed up by students. This is done to ensure that all the students get equal attention from the teacher. So there is a lesser number of students in a batch and there is a number of batches under highly qualified and trained teachers. You can also be a part of this successful mission and learn something new and effective from this course.

This course can add a feather in the resume of engineers, especially who have specialized in Electronics or Communications Engineering. This course although is for a short term has a huge impact on career wise. There are a lot of places in India, where there is a huge demand for people knowing CCTV camera setup, but there are few people who fit that criterion. Therefore, if you are looking for a job related to electronics, this course can help you achieve that and not only in India, but in foreign countries as well.