Amazing Interior Design Ideas for your Traditional Kerala Style House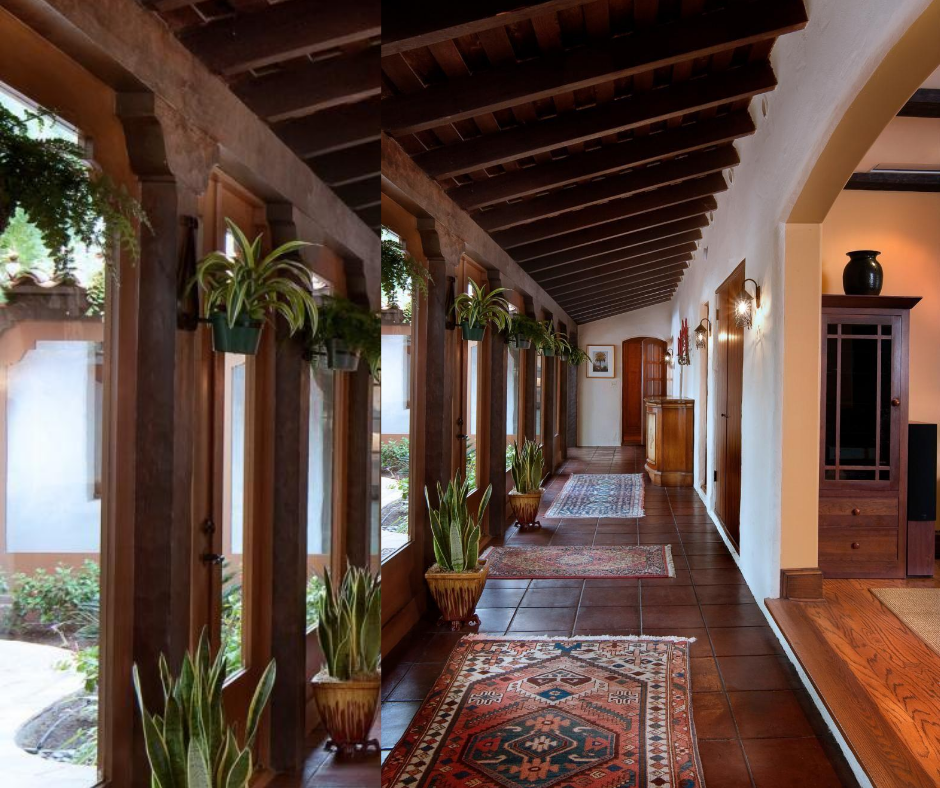 Get the best interior design idea for your traditional Kerala style home. Get more details about the home interior decor ideas that can lift your home interior beauty.


The traditional Kerala homes are well-known for their distinct cultural elements, open architecture and spacious floor plans. Some of the traditional elements such as jute mats, minimalistic swings, wooden furniture, wooden panels and pillars running along the courtyards etc are still adopted in the modern houses. Though the modern times' intricacies don't allow people to afford a large and spacious traditional Kerala style home, people don't forget to include some elements in their homes to capture the glimpses of traditional Kerala architecture.

In the following write-up we are going to discuss some of the most impressive and amazing interior ideas for your traditional Kerala style home. All the ideas mentioned here can be followed by people with all sizes of houses and all kinds of budget. They can simply choose the ones that appeal to them the most and decorate their homes just like the famous traditional Kerala homes. To make sure that you get the best value out of every single penny you invest, we recommend taking help from some expert and reputed interior designers in Kerala .

Now, let us proceed with our discussion!

Interior Design Ideas for designing an awe-inspiring Traditional Kerala Style House


#1 – Have a lot of Open and Airy Spaces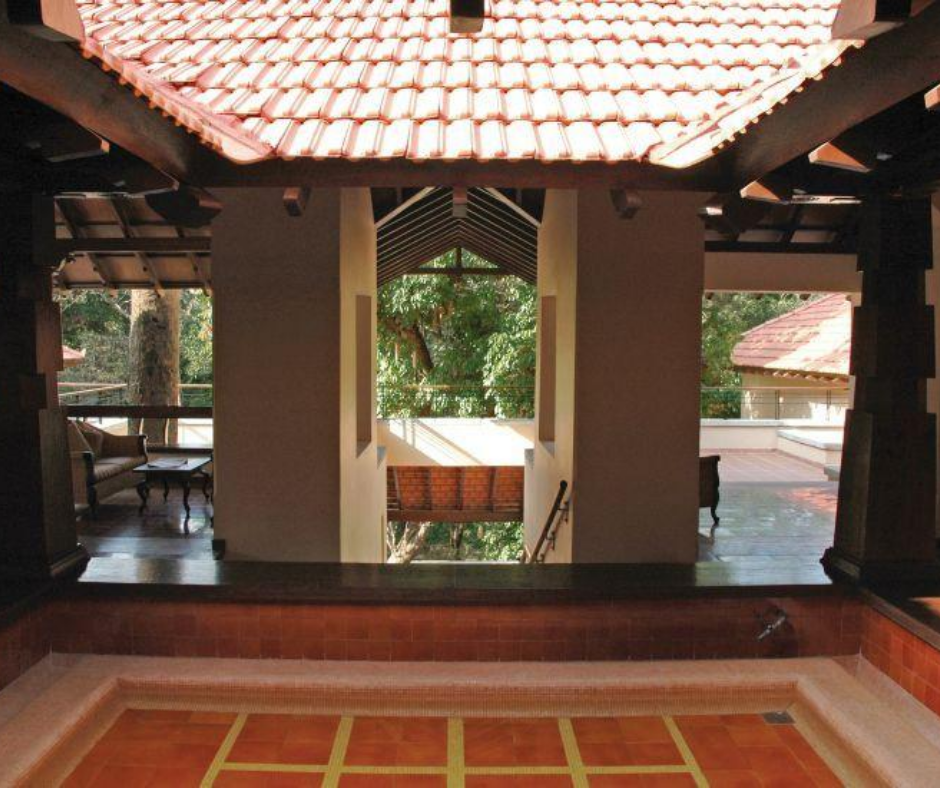 The traditional Kerala style homes are characterized by their open and airy design. These homes have plenty of ventilation that is crucial for keeping the homes fresh and free of mould in the moist and humid weather of Kerala. Properly ventilated houses with lots of natural light look inviting and cheery and need almost no light until the dusk. So, if you are planning to design your traditional Kerala home, you must think while keeping the word 'space' in mind. Most of the people plan their homes to fill or cover the space they have. However, to build a classy Kerala home, you have to plan your home around the space. Windows, ventilators, and doors –you have to think them accordingly.


#2 – A smart bargain between natural light and courtyard


Most of the traditional Kerala homes have a large courtyard with various herbal plants such as Tulsi, Neem and Peepal. These courtyards are connected to the other parts of the house via a verandah that is lined by pillars. The courtyard not only acts as the primary source of light and ventilation, but it also offers a central arrangement to the various rooms. The round pillars are the most common sight in traditional Kerala homes. If you are living in a city, it is hard to find such a spacious plot for building a traditional Kerala home. However, you can opt for a small indoor garden with a glass roof or even without any roof. Have glass doors leading towards the garden and keep the garden as rustic as possible. Another excellent option is to get a mini courtyard with partial or complete coverage under the roof.


#3 – Simple and small elements that impart a distinct look


For the people with limited space and limited budget, the best option is to install some aesthetic elements that have traditional roots. Rustic materials, such as original hardwood; broad and big doors with handcrafted and religious motifs, and carved elements – all of them represent the main characteristics of a traditional Kerala home. Some other elements that you can consider are big wooden chairs, hardwood sofas with no cushions and small indoor temples etc. You can also install brass idols of Gods, or life-sized posters of idols to achieve a perfect look to your traditional Kerala home.


#4 – Religious themes everywhere, from décor to furnishings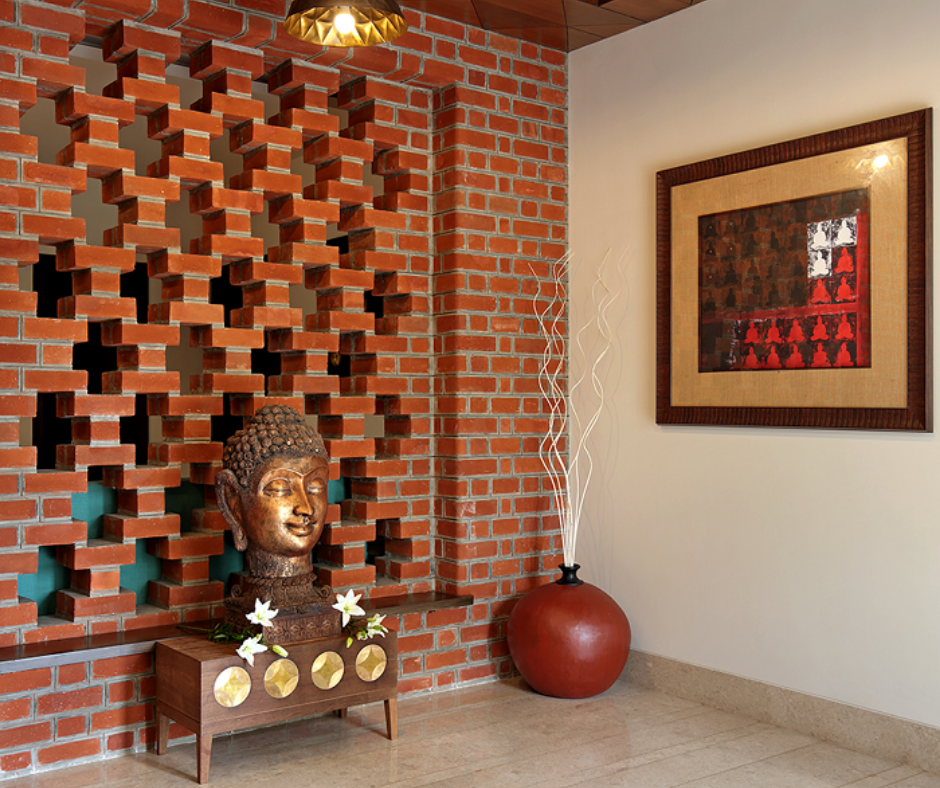 Another crucial element that you can consider to decorate your Kerala style home is the religious themed décor essentials. You can also find antiques and furnishings with distinctly traditional elements. Some of the most common examples are hanging bells; diyas, earthen jingles and brass bells. You can also hang brass bells at the entrance of your worship area. Big posters or paintings of religious idols, Gods and Goddesses and other religious figures can also be hung at various places in your home to impart a traditional look.

If you have a creative bent of mind, then you can choose Rangoli or Kovalam themed décor pieces. Colourful cushions with rich covers made of luxurious fabrics can be arranged on sofa, chairs and beds. Wooden panels on walls, wooden floors, traditional swings and deep coloured décor items – all of them will impart a classy traditional look to your home.


#5 – Focus on wood for the authentic designs


Traditional Kerala style homes have stunning architecture and décor items that are made of dark coloured hardwood. Be it wall hangings, carved panels, wardrobes, big mirrors with stunning wooden frames or tables – the traditional homes have everything made of wood. Some other options that you can consider as per the space availability and your taste preferences are large wooden chairs or rocking chairs, wooden sofas and dining essentials.


#6 – Miscellaneous Options to consider


Indoor planters with medicinal plants, herbs and fragrant flowers are also an important part of traditional homes. You can also plant them in traditional wooden planters. Coir mats, jute furnishings, coconut bonsais or palm bonsais – you can have a little piece of Kerala-sentiment in any form you want.
Some other elements that you can choose to design a traditional Kerala home are:



Ethnic wall art or traditional wall décor


Wooden railing


Traditional Kerala inspired bed covers, cushions and other furnishings


Traditional bath fittings in brass or brass polish


Bedside tables with traditional and classic décor items


Metallic beds or king size beds in hardwood


Metal sofas with low backs



This completes our list. We hope that all our readers find this list amazing and inspiring. For the best results, we recommend getting professional help from some reputed home interior designers . Lemon Interior Designers, a professional home interior designer in Kochi is a well known name . It doesn't matter if you are looking for a home interior designer in Kochi or Kottayam or Trivandrum or any other location, invest some more time and choose the best.