Health Benefits Of Adding Garlic And Ginger In Your Food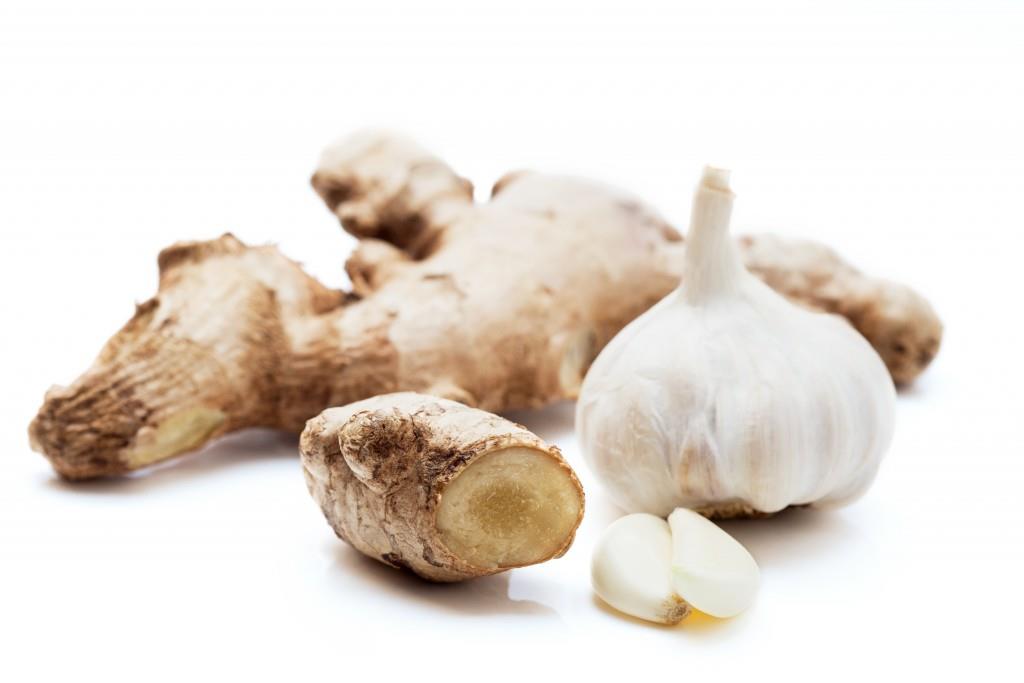 Ginger and Garlic are had so many uses or benefits outside of the kitchen. Both are also used for medical purposes. Read this blog to know more about the health benefits of adding garlic and ginger to your food.


For more than 500 years, ginger and garlic have been used for medicinal purposes. The therapeutic qualities of ginger are well-known in Ayurveda, where it is used as a traditional cure for indigestion, nausea, and bloating. On the other hand, garlic is well-known for its anti-inflammatory and antiviral effects. These spices are now utilized to cure a variety of ailments, ranging from basic sniffles and colds to rheumatoid arthritis aches.

We're great lovers of garlic and ginger, and the extra unique taste they provide to recipes, so it should come as no surprise that we love them. You'll want to keep garlic and ginger on hand since they have so many uses outside of the kitchen. We've included some of our favorite garlic and ginger health benefits below.


Helps in digestion


Digestion is crucial to your overall health. Ginger can help digestion by controlling blood sugar levels.s. When blood sugar levels are too high, the stomach is unable to function properly. Garlic is supposed to keep the digestive system operating smoothly and is especially beneficial in preventing stomach bloating or inflammation.


Defends against diseases


Ginger contains volatile oils that are anti-inflammatory. As a result, ginger is an excellent herb for boosting your body's immunity. Antioxidants and anti-inflammatory characteristics work together to battle common health problems like colds, coughs, and flu while also preventing illness.
Garlic, on the other hand, has a significant amount of sulfur, which aids in the battle against infections. Garlic also possesses antiviral qualities, which aid in the treatment of colds and coughs, which are becoming increasingly frequent these days.


Prevents heart disease


Ginger's health advantages include a reduction in plaque accumulation on artery walls, which aids in cholesterol reduction. Garlic's polysulphides help to enlarge blood arteries, which helps to lower blood pressure. Garlic can help to prevent heart attacks and strokes by acting as a blood thinner.


Relieves the symptoms of arthritis


Ginger tea can help to reduce or control swelling. Ginger is effective in reducing inflammation and has been used in traditional medicine for this purpose for many years. The spice includes natural chemicals that are comparable to those found in over-the-counter anti-inflammatory mixtures permitted by the FDA. Ginger might also assist to relieve arthritic pain.


Treats inflammation and pain


Garlic and ginger are excellent anti-inflammatory and pain relievers. Ginger includes the anti-inflammatory compound gingerol, which aids in the relief of muscle aches and pains caused by rheumatoid arthritis and osteoarthritis. Garlic has a number of chemicals that have been linked to anti-inflammatory effects in the circulatory system.


Helps in weight loss


Ginger is a great way to maintain your digestive tract in tip-top form. Ginger aids in gut healing, aids in the transportation of food through the gastrointestinal tract, lowers bloating and cramping, and aids in the flow of digestive fluids. Weight reduction requires excellent digestion.
Garlic is also good for your digestion and can help you get rid of pollutants. Garlic may assist in naturally speeding up your metabolism. It's also a well-known appetite suppressor. Garlic is a delicious method to boost nutritional value without sacrificing a lot of calories


Bacterial and fungal infections


Garlic contains Allicin, a sulfuric compound that acts as a natural antibiotic. Soldiers used crushed garlic to treat infected wounds during WWI. If you want to take garlic as a pill, powdered capsules are the way to go. This is because the procedures used to make garlic pills frequently remove the essential compound Allicin.


Cancer prevention


Garlic and ginger have been demonstrated to reduce the size of tumors in prostate cancer, bladder cancer, breast cancer, stomach cancer, and colon cancer patients. Several studies have found a link between higher garlic consumption and a lower risk of malignancies such as colon, stomach, esophagus, pancreatic, and breast cancer.


Immunity booster


Garlic is said to have a lot of sulfur-containing amino acids and other substances that cause the immune system to become more active. It is one of the most outstanding conductors of the immune system, stimulating immunological function by increasing the activity of macrophages or killer cells. Tea with a punch of ginger keeps you warm, which is why so many people drink it several times a day in the winter! It also improves your immune system.

Garlic and ginger are extremely beneficial to human health. Taking the ginger and garlic combo has several health advantages. And, happily, these spices are simple to ingest; you may drink them as teas, sprinkle them on your dish for scent, or just ginger paste and garlic paste for flavor, and good health. There are so many food brands, which provide healthy ginger and garlic paste in Kerala. Keep the garlic and ginger paste in your fridge and take advantage of the remarkable health benefits of ginger and garlic all day, every day.