Top 10 portfolio management services in india

Portfolio Management Service (PMS) is type of investment service where stock market experts handle your equity portfolio as per your investment objective and take a more active role in choosing your investments. Here are the top 10 portfolio management services in India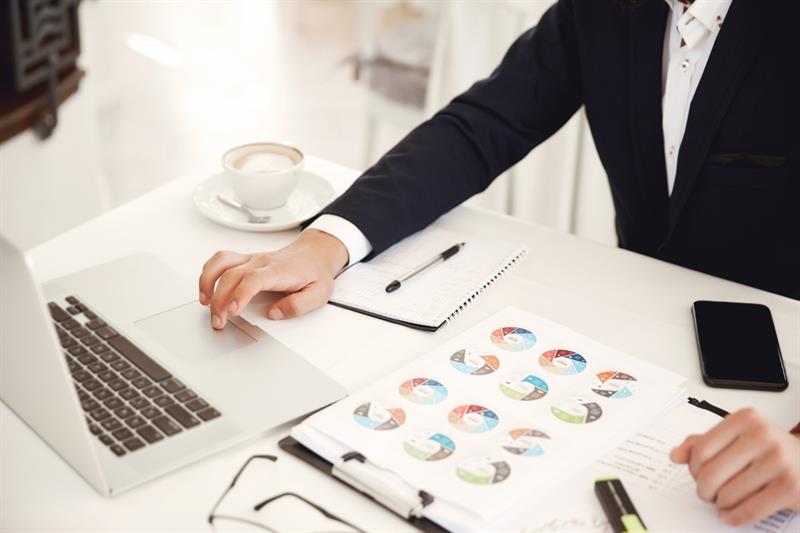 Portfolio Management Service (PMS) is a reputable financial service where experienced portfolio managers and stock market experts handle your equity portfolio with the aid of a research team. It might be difficult to manage the equity portfolios that many investors have in their demat accounts. PMS is a methodical strategy to increase returns while lowering the risk associated with your investments. You may use it to make informed decisions that are backed by thorough research and solid evidence without having to do any additional work. You are also more equipped to handle market difficulties.


Why Choose Portfolio Management Services?


With the aid of portfolio management services, you may take a more active role in choosing your investments. Your portfolio is considerably more unique than mutual funds because it is built on the basis of your financial objectives, time horizon, risk tolerance, and other criteria. Additionally, by choosing investment funds for your portfolio's components rather than investing in particular fund categories, you and your fund manager can achieve the best potential diversification through PMS. Your portfolio is managed by highly qualified and skilled portfolio managers who consider market perspective, risk of liquidity, taxation outflows, price hikes, and regulatory and interest rate outlook. This gives improved prospects for development and profits and keeps your portfolio in line with economic events.


Factors to Consider Before Choosing A PMS


A person's ability to achieve their financial objectives and sustain long-term portfolio discipline depends on their choice of PMS provider. Following are the things to be considered before choosing the best portfolio management services in India.

Performance


The process of investing usually yields performance. Determining if PMS creates profits as a result of chance or the manager's skills is crucial. It's important to understand how portfolios perform in both up and down markets. Reviewing multiple financial ratios would make it simpler to understand whether future performance will be sustainable.

Fees


Fees charged by PMS suppliers for their services can differ depending on the provider and the kind of service provided. You should be aware of the provider's fee schedule and overall investment costs, including management, performance, and other fees. In order to make sure you are getting a fair bargain, it is crucial to compare the prices charged by various providers.

Right Investment Approach


There are several investment philosophies and approaches used by PMS providers. You ought to pick a service provider whose investment philosophies and tactics match your investment objectives and risk tolerance. For instance, if you are a cautious investor, you could like a provider who uses a value-based investment approach.


Proficient And Streamlined Services


To stay informed about the performance of your funds, you must choose a PMS that offers online management of your portfolio, periodic fund performance reports, and professional fund manager reports. Additionally, search for a PMS that offers a balance sheet of investments together with an annual profit and loss account that has been validated by a CA.


Expertise


The portfolio management team's knowledge and experience are crucial things to take into account. Examine the expertise, education, and credentials of the fund managers in charge of looking after your assets. A competent, experienced team with a track record of success increases the possibility that your investment goals will be met. Choose a team that is diverse and has experience in a range of asset classes so that they can respond to market changes and grasp investment opportunities in numerous industries.


Regulatory Compliance


Make sure the PMS provider abides by all legal obligations. It ought to function in accordance with the Securities and Exchange Board of India's (SEBI) guidelines. Verify their SEBI PMS provider registration and licences. An additional layer of confidence about the provider's reliability and adherence to industry standards is provided by regulatory compliance.


Client Service And Communication


Examine how quickly the business responds to customer inquiries and even how it manages client relationships. Reporting should be comprehensive and clear, with improvements in performance and even accurate portfolio analysis.

Top PMS in India


Here is the list of top ten PMS in India.


GEOJIT


Since 1997, Geojit has been a SEBI-registered PMS. With access to solid technical as well as fundamental research, their team of specialists at Geojit offers investing solutions to help you reach your financial objectives. Their portfolio managers have extensive knowledge of the stock market, financial markets, fundamental analysis, and stock selection. At Geojit, they have a thorough awareness of your needs and the marketplace, which is essential for effective PMS. Their Advantage, Freedom, Dakshin, and Ethical Portfolios were created to meet a range of requirements. They make sure they send out weekly emails with updates on the portfolio and net asset value. In order to maximise returns for its clients, Geojit created the equity portfolio analyzer. The equity portfolio analyzer provides an accurate representation of your portfolio's returns. You can also acquire sector-based diversification of your portfolio using the portfolio analyzer.


MOTILAL OSWAL PMS


Motilal Oswal provides a variety of goods and services, including brokerage, management of assets, wealth management, investment banking, and private equity. In both the stock and debt markets, Motilal Oswal provides a number of PMS strategies, including Next Trillion Dollar Opportunity (NTDO), Value Strategy, Business Opportunities Strategy, IOP v2.0 Strategy, and others. The QGLP structure, which stands for Quality, Growth, Longevity, and Price, serves as the foundation for the PMS ideology. Investments made through Motilal Oswal's PMS are intended to be in reputable companies with room for sustained growth.


ICICI PMS


The Portfolio Management Services from ICICI Direct provide you with expert investment management designed to fit your specific investment plan. Allow ICICI Direct to maintain your investments in accordance with your financial strategy whether you're saving for retirement or trying to expand and secure your wealth. Included in the PMS strategies are Core Strategies, Contra Strategies, Flexicap Strategies, Large Cap Strategies, Value Strategies, Thematic Strategies, PIPE Strategies, and Wellness Strategies.


KOTAK SECURITIES


With more than a decade of experience, Kotak Securities can help you learn how to enter the market with their portfolio management services. Your hard-earned money is invested by Kotak Securities in a transparent manner. You will always be informed of all of your investments and given advice. As a result, your portfolio is completely under your control. PMS offers a methodical and structured foundation for investing. Additionally, you have the freedom to decide on investments after interacting with their research staff.


ASK INVESTMENT MANAGERS


One of the first PMS companies to operate in India is ASK Investment Managers with more than 20 years' experience in wealth management for HNIs and UHNIs. India Select, Emerging Opportunities Portfolio, India Entrepreneur Portfolio, India Realty Portfolio, etc. are some of the PMS strategies. The size opportunity, business quality, earnings growth, and value essential investing criteria form the foundation of ASK investment Managers' PMS concept. It seeks to invest in reliable compounders with high rates of return on invested capital and rapid earnings growth.


ENAM GROUP


In the Indian capital markets, Enam Group is widely regarded as a pioneer. It specialised in offering top-tier, research-based financial services to clients who desired to take part in the expansion of the Indian economy. With a long-term outlook, ENAM India Diversified Equity Advantage (EIDEA) PMS's investment goal is to produce capital appreciation through investing in stocks. The goal of the portfolio is to build a high-quality, high-conviction, long-only portfolio with exposure to a variety of industries and capitalization ranges, including businesses that are frequently under-researched yet have better return potential.


CAPITAL MIND PMS


Capital Mind is a structured, data-driven approach to investing that is adapted to the demands of investors and changes with the market. The range of investing techniques includes passive, semi-passive, and aggressive equity strategies. Momentum, long-term multi-cap, market index, low volatility, and strategic debt are among the portfolio strategies used by Capital Mind. Capital Mind assesses a fixed fee based on the account worth of the investment. This charge is made at the conclusion of each quarter and is based on daily AUM.


IIFL MULTICAP PMS


IIFL Wealth is a division of IIFL Asset Management. Public and private equities, fixed income instruments, and real estate are included in a diverse range of mutual funds, alternative investment funds, and venture capital funds. The Multicap Investing sector has become a speciality of IIFL AMC in the listed arena. Many HNIs, UHNIs, and FIIs visiting India use IIFL AMC as their preferred option.


ALCHEMY CAPITAL MANAGEMENT


A boutique investment management company, Alchemy Capital Management, offers PMS strategies such as High Growth Portfolio (HGP), Ascent, Leaders Portfolio (LP), Value Plus Portfolio (VPP), and others. Its ideology is based on bottom-up stock selection, which enables businesses to operate effectively and reach their full potential regardless of market conditions. The PMS seek to invest in fast-growing businesses with significant competitive advantages and fair market values.


BANYAN TREE PMS


The main goals of Banyan Tree Advisors are capital preservation, beating the risk-free rate of return, and beating the rate of return for stock indices. The business achieves its goals by making long-term investments in reputable businesses at prices that are appropriate discounts from their true value. Companies of high calibre have a history of surviving challenging economic times. This reduces the risk unique to the organisation. The next step is to purchase stocks when they are trading below their intrinsic value in order to always have a margin of safety. As a result, investment price risk is decreased.