Swetha Menon Marriage News : Swetha Menon getting married on may 18

Swetha Menon is getting married to Srivalsa menon A Mumbai based journalist on may 18. Shetha Menon's marriage will be at her mothers residency at Valachery of Malappuram District, In a very private function at her mothers place no invitation are made to the the film industry, .She is to host grand party for her friends from the cinema word later on 19 may. Swetha is currently in the post production world of her Upcoming movie Rathinirvedam, which will be released early on June


Swetha Menon getting married on may 18

Latest Buzz is that Swetha Menon the glam queen of Malayalam film industry is getting married to Srivals Menonm a Mumbai based journalist hailed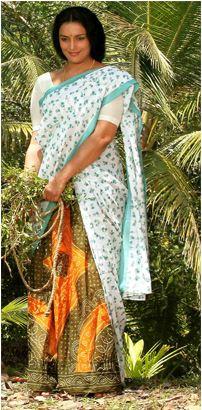 from Thrissur of Kerala District. Former Miss India runner up shewatha has been dating the sreevalsa menon for long, Swetha Menon who gives more importance her privacy more than anything kept their relation secret from glare of the media. Sreevalsa menon , he is grandson of the great Malayalam poem Shri Vailoppilly Sreedhara menon.Swetha menons wedding will be a very private function attended by the family members and her friends, private marriage functions are a common practice for Malayalam film last such a marriage was of Young super star of Malayalam Prithviraj.

According to reports Swetha Menons marriage will be at her mother's residency in valanchery of malappuram District of Kerala on 18th of this month. Film fraternity is not invited to attend the marriage function, but she will be hosting a grand reception at Le meridian Kochi for the entire Malayalam industries and the invited guests from Bollywood. Shewtha Menon is now working in the remake of yesteryear classic Movie Rarhinirvedam directed by Bharathan, remade by Rajiv Kumar. Rathinirvedam will be hitting the threats early next month after Shewthas marriage with Srivals menon .

Swetha Menon has been in the industry for a long time she debuted in the film arena with Anaswaram opposite to mammorty n 1989, later she move to Bollywood, but bollywood brought no fortune th=o swetha Menon , her carrier graf was dipping low, Bollywood greeted her with only glam roles occasionally. Her carriers path showed the upward curve not with Bollywood but in the Malayalam industries with the Award winning Movie Palerimanikyam oru Pathirakolapathakathinte katha directed by Ranjith , she was awarded best actress award for her role of Cheeru in that year. She is currently the most wanted female actress in the Malayalam cinemas.