Tharuni Sachdev died in Nepal airplane crash

Tharuni(Taruni) Sachdev, Vellinakshathram and Sathyam movie fame died in a plane crash which happened in Nepal on Monday. Among the fifteen people who were killed includes eleven pilgrims. It is reported that Tharuni Sachdev and her mother were included in the accident while returning after visiting Muktinath temple, a popular pilgrimage centre for both Nepalis and Indians.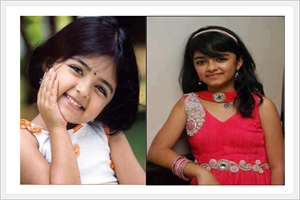 In a recent shocking incident, fifteen people which include eleven Indian pilgrims were killed while a private plane crashed while tried to land at the Jomansom airport in Nepal. It is reported that Tharuni(Taruni) Sachdev, Vellinakshathram, Sathyam malayalam movie fame and her mother Geetha Sachdev were also was included in the pilgrims who were killed in the plane crash. Except 6 people, all others were killed on board. The 9N AIG Agni Air plan which was flying from Pokhara and was about to land at Jomsom airport before it crashed and killed 15 persons. Injured people were rushed to a nearby hospital.



Tharuni Sachdev who hails from Mumbai was a popular figure in movies and advertisements. She was introduced to the silver screen through `Bol Baby Bol,' in STAR Plus. She had been a part of more than 50 advertisements which includes Colgate, Saffola, Reliance Mobile, LG Flatron and VIP Luggage and for Rasna.

Vinayan casted this cute girl in his two movies - Vellinakshathram and Sathyam with Prithviraj in the lead. Tharuni performed well in the character role of Ammu who stayed in the hearts of millions through her acting style. Tharuni(14) also have acted in Amitabh Bachchan-starrer 'Paa'.

Tharuni had been much active in the movie sets being very dear to all other senior artists. She had worked with few bollywood actresses including Karishma Kapoor in the advertisement of Rasna. Any way the sad demise of Tharuni would be a heart breaking news for all those who loved her including Keralaites who considered Tharuni as a baby girl next door.