Vandana Menon malayalam actress – Profile and biography

Vandana Menon malayalam actress profile and biography are given here. Vandana Menon is an actress who had been active in malayalam movies. Vandana started her film career through the movie Mayookham. Later she was casted him few other movies opposite to some of the popular actors in malayalam movie industry. Read more to know about Vandana menon filmography and her upcoming malayalam movies in 2012.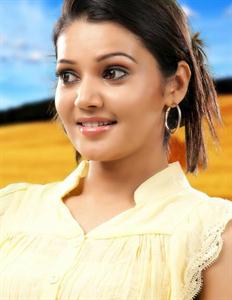 Vandana Menon is not a new face in malayalam movie industry who had been a part of a couple of movies which successful at the box office. She started her film career through the movie 'Mayookham' directed by Hariharan,which was a stepping stone not only for Vandana but also for Saiju Kurup and Mamta Mohandas. It was hariharan who spotted her talent and casted in the movie 'Mayookham'. Vandana got to fame through her character role in the movie 'Happy Husbands', pairing opposite to Jayasurya. The movie got wide response for the viewers and was placed among those movies which done good business in theatres.



Being a girl born and brought up at Mulankunthukavu in Thrissur, Vandana who wanted to put her foot strong in malayalam movies got casted in the malayalam movie Ulagam Chuttum Valiban opposite to Jayaram. Even though the movie didn't get accepted in the theatres, Vandana got appreciations from various corners for her role in the movie. After featuring in a couple of movies, Vandana was looking forward for a real break which has happened while she was casted as the heroine in the upcoming Shaji Kailas movie 'Simhasanam' who has been pitted opposite to Prithviraj.

Simhasanam is an action thriller from Shaji Kailas in which Vadana is doing a strong character. The girl with innocent eyes and credulous look had been a part of a Simhasanam as the heroine of Prithviraj. Simhasanam will be a high family drama dealing with the attachment of a father and son. As the role of an actress is limited in an action movie, Vandana is casted in the role of mischievous village girl.

It would be a good time for Vandana to work with Prithviraj after pairing with Jayaran and Jayasurya in Ulagam Chuttum Valiban and Happy Husbands respectively. Vandana, being bold in nature is not like those who go after movie but used to select movies after a long thought. It has been proved that this actress has much talent which is yet to be discovered.