Mohanlal Actor - Profile and Biography

Mohanlal actor profile and biography are given here. Mohanlal is one of the most talented and hardworking actor in Malayalam film industry. He is very kind too. He is one of the most popular persons in India. Here this article deals with the complete details about Mohanlal. This article includes Mohanlal's details from birth to till now. This article also includes the name of the evergreen hit films that are acted by Mohanlal.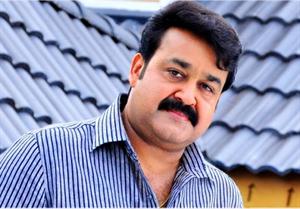 Mohanlal's real name is Mohanlal Vishwanathan Nair. He is most popularly known as ' Lalettan '. He was born on 21st may 1960 in Elanthur in Pathanamthitta district. His father is Vishwanathan Nair and mother is Santhakumari. He has an elder brother named Pyare Lal.

Mohanlal's primary studies were at Mundavanmugal and Model school in Thiruvananthapuram. He was graduated in B.Com from M.G College in Thiruvananthapuram. He won his best actor award while in 6th standard competing with 10th standard students. From that on he had received many awards. He is not acting his role , but he is living every character in the films. He has been in the Malayalam film industry for more than 25 years and still continuing his journey contributing good characters to us.

Mohanlal got first entry in to film when his friends started a film company which was named as " Bharath Cine Company '. His debut was in the film 'Thiranottam'. Unfortunately due to sensor board issues that film was not released.'Thiranottam' was just a starting. Later Fazil and Navodaya Appachan called him for a film named ' Manjil Virinja Pookal ', in which he was given an anti-hero character. That was a major hit in the Malayalam film industry. Thus this film was officially called as debut film for Mohanlal. From that onwards the golden years for Mohanlal had begun.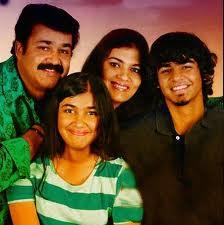 He got his first kerala state award for best actor for the film ' T P Balagopalan M A ' in 1986. In the same year he also got the film fare award for the film ' Sanmanasullavark Samadhanam '. Mohanlal is regarded as one of the most finest actors in the Indian cinema. Apart from showing his talents in acting , he had also produced many super hit films. He had also proved that he is a good singer. Mohanlal had been trained as a magician under Gopinath Muthukad. Mohanlal had planned to do a fire escape at Thiruvananthapuram, but his family didn't allowed him to do that due to safety issues.

Mohanlal now lives in Thevera in Kochi with his wife suchitra and his two children - Pranav and Vismaya. Pranav has also acting taste like his father. he had already acted in two Malayalam films ' Onnaman ' and ' Sagar Alias Jacky '. He loves arts n paintings very well. There is a good collection of paintings at his home.


Filmography

Mohanlal had acted more than 300 films till now. He had also produced around 30 films too. The production company ' Pranavam Arts ' is owned by Mohanlal. There were a lot of hit movies in his life which all of us remembers. Mohanlal is also a good singer. He had sung about 25 songs in films. Lalettan's acting credit includes four Tamil films and four Bollywood films. Even though Mohanlal doesn't have a theatrical background, he had acted in four professional plays. Mohanlal's evergreen films includes Chitram, Kilukam, Devasuram, Irupathaam Nootand, Vadakkum nathan, Kireedam, Aaram thampuran, Narasimham, Vanaprashtam, Bharatham, Thalvattam, manichithrathazu and Keerthichakra.


Awards

Mohanlal got his first award which was Kerala state award in 1986 for the fantastic performance in the film T.P.Balagopalam M.A . He was selected as the best Actor in the south film fare awards in the years 1986, 1988, 1993, 1994, 1995, 1999, 2005, 2007. Asianet had also given him lot of awards. Mohanlal won Best Actor Award from the asianet film award in the years 2003, 2005, 2006, 2008, 2009 and most Popular Actor Award in 2007. He was also awarded the Golden Star Award in 2010 for the contribution of more than 300 films to the film industry. He also won the best Actor Award in the years 1999, 2005, 2008 and special jury award in 2003 and Excellent actor award in 2010 in the mathrubhumi film awards. And he had got many other small awards but important ones.


Other Important Achievements

On 16th March 2010 Mohanlal was awarded the Honorary Doctarate for his contributions to sanskrit by sree sankara sanskrit university. In 2001 mohanlal was awarded the Padmasree award, the highest honour for an Indian civilian. Mohanlal was also awarded by the honorary lieutenant colonel in the Indian Territorial Army On 9th July 2009.


Other activities of Mohanlal

Mohanlal has started many business ventures related to film production and distribution, restaurants and packaged spices. He owns MAX LAB cinemas and entertainments, which is a film distribution company and Vismayas max , a film post-production studio and a colege for dubbing artists at Kinfra film and video park at Thiruvananthapuram. He owns many restaurants called Mohanlal Tastebuds in Dubai, Travancore court in Kochi and The harbour market in Bangalore. Mohanlal is the goodwill ambassador of Kerala state athletics, AIDS awareness campaign and Hand loom textiles in Kerala.