22 Female Kottayam Malayalam Movie Review

22 Female Kottayam Malayalam Movie Review is given here. 22 female Kottayam was Aashik Abu's latest project. This film recently made a huge effect in the malayalam film indusry.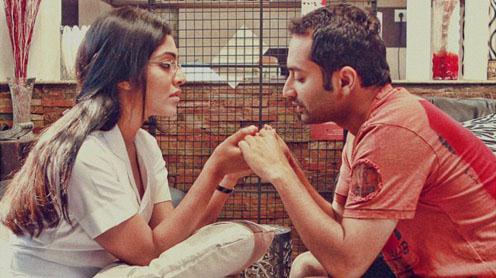 After the super hit film 'Salt & Pepper', Aashiq Abu has come up with the film '22 female kottayam'.


22 Female Kottayam movie story

The movie 22 female kottayam tells the story of a Kottayam girl 'Tessa K Abraham' who works in Bangalore as a nurse. Like all nurses she also dreams about going abroad. But she had problems in getting visa, during visa clearance purposes she met Cyril. As we can guess, they fall in love within a short period. During a night at a pub, Cyril beats a guy. The story turns from here. After that incident Cyril goes hiding. His boss comes to Tessa to console her. But his intentions were different, he rapes Tessa and leave Tessa in a bad healthy situation. With this incident Tessa plans to not to go abroad and decided to take revenge on the boss. They understand Tessa's plan and they trap her in a drug case and sends her to jail. There she meets a murder women and she helps Tessa to take her revenge. Tessa comes out of jail and kills the boss and also takes her revenge on Cyril.


22 Female Kottayam Review

22 female kottayam was a wonderful movie from Aashiq Abu with a powerful story line. This film was a suspense thriller. The story was inspired by 3 films - Kill Bill by Quentin Tarantino, Ek Hasina Thi by Shriram Raghavan and Cabaret Dancer by N Sankaran Nair. This film shares the present problems faced by women in different parts of the world. Shaiju Khalid had done magic with his camera. Most importantly the story by Abhilash Kumar and Shyam Pushkaran was perfect.

Fahad Fazil had donned the character of Cyril in this movie. Rima Kallingal as Tessa K Abraham was outstanding. T.G Ravi had played the role as a patient who showed that there are people who are left in world with good heart.

t would be more good if there were some more songs in the film. The film is not suitable for family viewers as it contains violence, abusive languages and sexual contents. The climax was excellent even though little dragging was felt.


Verdict of the film 22 Female Kottayam


Rating - 7.5/10

Movie Total Time - 2 hours and 5 minutes