Withdrawer malayalam movie - A message to the young generation

Withdrawer malayalam movie synopsis/wallpapers/trailer are added here. Withdrawer is the premier Malayalam 'Short Film' venture from the Dicezone Productions. The film talks about the usage of drugs on youth and how it change the whole beauty of life, faith and friendship. The film was penned and directed by Bhibin Bharathan and cinematography by Vivek Nair. Withdrawer music was scored by Rishaad on the label of Dicezone Entertaintment.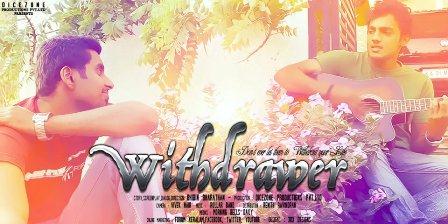 Independent films most commonly called short films are always creating waves among film festivals world-wide. There are enormous projects lying on this genre mainly built with low budget but contain good essence. Withdrawer is the recent Malayalam short film that already created news among medias while on its making. As the production says, this movie talks about the drugs and its usage among our youths. This film has been selected and supported by Morning Bell - An online Malayalam news paper from Bangalore by considering the strong message the film can deliver among the young generation.


Withdrawer Movie Story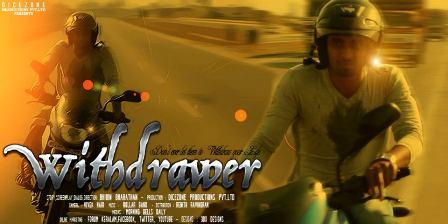 Nikhil and Arun were both child hood friends that they share their friendship with the strings of music, as Nikhil was a guitarist. Arun used to hangout with other friends that Nikhil never opposed but he always try his best to make them aware against using cigarettes and alcohol. One day as a usual party on Arun's home, his friends Mathews and Rahul will decide to call the local hooligans to get ganja to add spice on their enjoyment. While Nikhil unexpectedly seen his friend using drugs he will make his friend Arun to realize about the mistake. But the effect and cause of drugs will change the further scenario dramatically. The movie will take the spectator to realize the danger of a single minute enjoyment and a turmoil that it creates for a life long.


Credits

Banner - Dicezone Productions
Director - Bhibin Bharathan
Producer - Dicezone Productions
Story And Script - Bhibin Bharathan
Cinematography - Vivek Nair
Editor - Lens Boy
Lyrics - Amulya, Preethi Suja
Music Director - Rishhad Kothawala
Art - Radhakrishnan Cheruvathur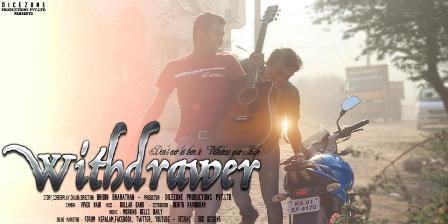 The movie got completed with a minimum budget on a span of 3 weeks. This was the first production film for the banner Dicezone Productions, that had head quarter in Kerala and multiple branch presence on Indian metro's. Although the film is made in Malayalam language, the print is releasing with subtitle on various opt languages. The dubbed version of Withdrawer are on with Tamil and Telugu. The Hindi and Kannada versions are also on the pipeline to deliver. The main cast lead include Nikhil and Arun were played by Vysakh and Shyam respectively. The movie had a separate fan page in Facebook. Also all videos inlcude the making and trailers are available on Dicezone YouTube channel. Dicezone Entertaintment will soon release the movie on DVD/Blue-Ray, after the special premier show on Bangalore, Hyderabad, Chennai and Kochi get completes.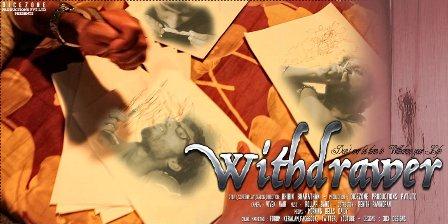 Withdrawer on YouTube/Facebook/Twitter


YouTube : youtube.com/dicezoneproductions
Facebook : facebook.com/withdrawer
Twitter : twitter.com/dicezonepro




Expected Release on DVD/Blue-Ray: June 2012