Yakshi Faithfully Yours malayalam movie - Horror near your feet

Yakshi faithfully yours malayalam horror movie is directed by debutant Abhiram Suresh Unnithan. New comer Avanthika has been playing lead role in this movie with many young talented people. Madusoodhanan Mavelikkara has been producing the movie Yakshi faithfully yours under the banner Sea shell movies. Read the story here



Job oriented Digital Marketing Courses in Kerala.
Call +91 8138875600 for details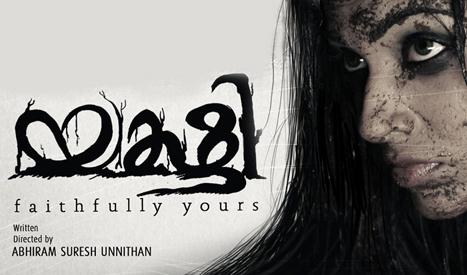 Ghost related subjects are common in malayalam film industry. There are enormous movies which came under this category including Akasha Ganga, Yakshiyum Njanum, Bragavi Nilayam etc. Yakshi faithfully yours is an upcoming malayalam movie directed by debutant Abhiram Suresh Unnithan. New comer Avanthika Mohan has been played the lead role in the horror filled fantasy venture. Parvathy Nair, Deepak Venugopal, Faizal, Akhil Devan, Manoj Madhusoodanan, Likhiya Jamal, Shivakumar, Vishnu manohar with cameos from Ambika & Devan have given life for other central characters in the movie Yakshi Faithfully Yours. The director Abhiram Suresh himself had penned the story and screenplay of the movie. Cinematography of the film has been handled by Jemin Jom Ayyaneth. Debutant Aravind Chandrashekhar has scored the music for the lyrics penned by Devdas and M. T. Pradeep. Madusoodhanan Mavelikkara has produced the movie under the banner Sea shell movies.

Abhiram Suresh Unnithan being the son of notable director Suresh Unnithan. He has completed PG in film making from UK. Abhiram Unnithan has tried his debut venture through the movie Yakshi faithfully yours. Abhiram also has packed the entire team of his college days as crew in this movie. Apart from the crew, the flick has features with host of emerging actors in malayalam including Avantika Mohan, Parvathy Nair, Deepak Venugopal and Faizal.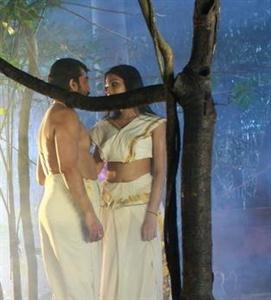 Crew of the movie Yakshi faithfully yours
Banner – Sea shell movies
Director - Abhiram Suresh Unnithan
Producer - Madhusoodanan Mavelikkara
Story - Abhiram Suresh Unnithan
Script - Abhiram Suresh Unnithan
Screenplay - Abhiram Suresh Unnithan
Cinematography - Jemin Jom Ayyanneth
Art Director - Boban
Makeup - Pattanom Rashid
Costume Designer - Bhakthan Mangadu
Lyrics - Devadas
M.T.Pradeep
Music Director - Aravind Chandrasekhar
Stills - Sreeni Manjeri
Kiran Syam
Designs - Tilism Entertainment
Visual Effects - Sajith Mohan
Background Music - Aravind Chandrasekhar
Yakshi Faithfully Yours Movie Story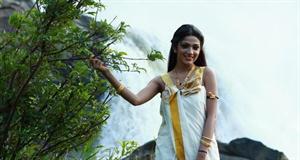 Forthcoming movie Yakshi Faithfully Yours has been inspired from the famous Mythology works Aithihyamala by Kottarathil Shankunni. The film portrays the central character of Yakshi as the one who is with emotions and feelings and not to be looked upon with fear or horror. The flick has been visualizing the mythological character Naga- Yakshi who comes down to earth in Gandarva Yama. The film has revolved around the story of the Yakshi who kills them after satifying her need. The film has narrated a fictional story of lust with boys and the incidents they face. Th title character Yakshi of the movie will be faithful to whom, who are truthful towards her. The role of Yakshi has been handling by debutant actress Avanthika Mohan.

The shooting of the film is carried out in Cherpullassery Olappamanna Mana and other nearby places. The stills and trailers are out.


Trailer of the movie Yakshi Faithfully Yours