Madirashi malayalam movie - Jayaram and Shaji Kailas team up after 21 years

Madirashi malayalam movie preview is given here. Madirashi malayalam movie is directed by Shaji Kailas will featuring Jayaram and Meera Nandan in lead role. The malayalam movie Madirashi is producing by Event management group Impressario. Read movie preview here.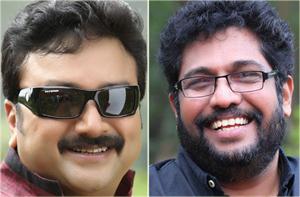 Shaji Kailas is popular malayalam movie maker who had done movies of all genres including action and comedy. He already had made some notable comedy entertainers in the past like Doctor Pashupathi, Kilukam Petti and Neelakurukkan. Upcoming malayalam movie Madirashi will bring him back to the track of comedy. His previous movie King and Commissioner didn't do well in the box office while Simhasanam with Prithviraj in lead will hit theaters soon. The shooting of the movie Madirashi will start soon as Simhasanam packs up. With the movie Madirashi event management group Impressario enters production.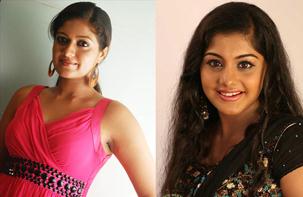 Upcoming Malayalam movie Madirashi features Jayaram and Meera Nandan in lead roles. Jayaram and Shaji Kailas joins after 21 years while their previous flick Kilukkam Petti was a complete entertainer. Megna Raj will also play a key role in this movie. She already had captured the heart of viewers by presenting some notable roles in movies like Yakshiyum Njanum, Raghuvinte Swantham Rasiya etc.

The movie Madirashi will be a romantic comedy entertainer revolving around the hero Jayaram. The theme of the movie depicts about a man who gets trapped in a trouble whiel going to Coimbatore to buy a bicycle. Meera Nandanhandles the role of a teacher while Meghna comes as a naughty girl. The movie Madirashi would be a complete comedy entertainer and hopes to great feast for the viewers.

The movie Madirashi hopes to hit theaters in October. Let's wait for a complete entertainer from Jayaram-Shaji Kailas after a long hiatus.