Attakatha malayalam movie - A treat for music lovers

Attakatha malayalam movie is the directorial venture of novelist Kannan Perumudiyoor. Vineeth is essaying the lead role of the upcoming movie Attakatha with Eereena. The movie is produced by the director himself under the banner Harishree films. Read movie preview here.



Job oriented Digital Marketing Courses in Kerala.
Call +91 8138875600 for details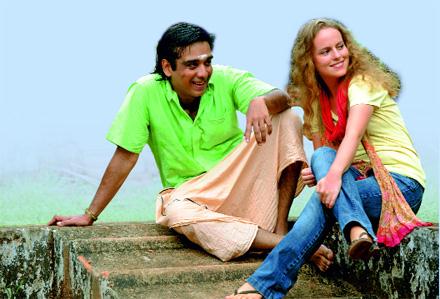 Attakatha is an upcoming malyalam movie directed by famous novelist Kannan Perumudiyoor under the banner Harishree films. Vineeth is playing the lead role in this movie along with German beauty Ireena. The movie Attakatha is the directorial venture of Kannan, even he has the immense experience in movie field as producer. The director himself has penned the story and screen play of the upcoming flick Attakatha. Apart from being an usual financier, he has taken part in the entire molding of a movie which will boost him to take the challenge of direction. Magician of music Raveendran has done the score for the lyrics penned by Gireesh Puthanjery. The movie Attakatha brings an opportunity for audience to mesmerize their ears with these artists even after their death. The movie consists of six beautiful songs with captivate tunes which are made 4 years ago. The presence of these legend artists is the plus points for the songs of Attakatha with sound appearance of Yeshudas, Chithra, Radhika Thilak, Vijay Yeshudas, M G Sreekumar, Asha Menon, Biju Narayanan and Asha Sharath. The movie is produced by Kannan under the banner Harishree films.

The movie Attaktha is based on the novel 'Cholliyatam written' by the director himself. The novel has already gained Abudabi Shakthi Award. Kannan has come to Kerala from London ten years ago with the intention of making it as movie, but due to some issues it postponed. But under a new movie making company he produced movies like Ee Puzhayum Kadannu, Nakshathratharattu etc.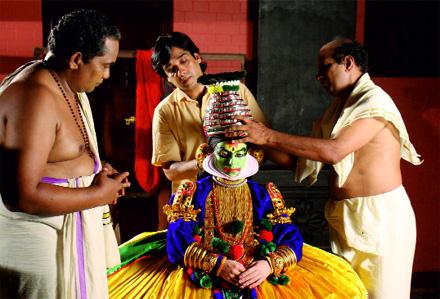 Vineeth is essaying the lead role of the movie Attakatha with heroines Eereena, Meera Nandan and Malavika wales. Ireena is playing the key role of the movie Attakatha, who hails from Germany. Eereena is doing the role of a French native who falls in love with a Malayalee while learning Kathakali at Kalamandalam. She has reached Kerala few months ago to learn Kathakali to fulfill her role.


Attakatha movie story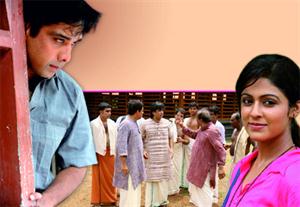 The movie Attaktha is progressing on the tale happen before twenty years. The movie is portraying the journey while in search of the blood relation. It also depicts the power of love which crosses the boundary of nation, language and culture. The movie Attakatha is visualizing under the background of Kalamandalam.

According to Vineeth the movie is traveling through realization of love which has a genuine theme presentation. The shooting of the movie is almost completed and hopes to hit screen in first week of August 2012.