Radio malayalam movie - Nishan and Iniya paired

Radio malayalam movie preview is given here. The movie is directed by Ummer Muhammad. The movie features Iniya and Nishan in lead roles. S C Pillai is producing the movie Radio under the banner Vijay combines. Read more about movie Radio here.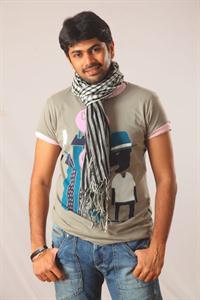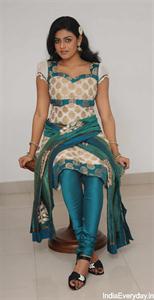 After the grand success of the movie Passenger, S C Pillai will be producing another thrilling venture titled 'Radio' under the banner Vijay combines. The movie is directed by debutant Ummar Muhammad featuring Iniya in lead role. Nishan is also essaying a key role in the movie along with Sarayu and Sreejith Vijay. The story of the movie Radio has been penned by M N Sreedharan, while Nisam Ravuthar has wrote the script and screenplay. Mohan Sithara has scored the music for the lyrics of Rafeek Ahammad.

In coeval society women are being victimized in most of the crimes which get involved by both men and women. There had been a lot of such issues which are being reported in the past, especially in Kerala. There is an allegation in our society that women is responsible for the gender of the fetus which land them in trouble. But it was proved to be wrong by science in present world. The movie Radio is pointing out such critical issues to the viewers through big screen.

Iniya and Nishan are being casted in lead roles in the movie Radio. Iniya is an emerging malayalam actress who has done some notable roles in movies like Saira, Umma, Dhalamarmarangal etc. She is also a part of upcoming movie Bhoopadathil Illatha Oridam directed by Joe Chalissery. Nishan has proved his mettle right from his debut venture Rithu directed by Shyamaprasad. He also has done notable roles in movies like Ee Adutha Kalath and Apoorvaragam. Sarayu, Sreejith Vijay, Thalaivasal Vijay, Suraj Venjaramoodu, Ashokan, Irshad, Harisree Ashokan, Jayakrishnan, Maniyan Pilla Raju, Kochu Preman, Narayanan kutti, Kalppana, Shivaji Guruvayoor, Thesnikhan, Kala Ranjini and Shoba Mohan are essaying other important characters.


Radio movie Crew
Banner: Vijay Combines
Producer : S C Pilla
Director: Ummar Muhammad
Story: M N Sreedharan
Script and Screen play: Nisam Ravuthar
Music: Mohan Sithara
Lyrics: Rafeek Ahammad
Radio malayalam movie story

The movie Radio tunes the life of a common girl Shwetha who hails from a middle class family. She worked as a sales girl to forward the daily need of her house. The movie portrays the story of a girl who was being victimized for no reason. The movie Radio is pointing out the social issues in current life. Nishan has played the role of a Real estate agent in the movie Radio.

The shooting of the movie has been started and will hit screen in last month of this year. The movie will be an open eye for the society as well as a good entertainer for the youngsters.