Da Thadiya malayalam movie - Ashik Abu get ready to startle viewers

Da Thadiya malayalam movie preview is given here. Da Thadiya malayalam movie is from the director Ashik Abu. Debutant Shekhar will essay the lead role in the movie which will be produced by Anto Joseph under the banner emporar cinema. Read more about the movie Da Thadiya here.



Job oriented Digital Marketing Courses in Kerala.
Call +91 8138875600 for details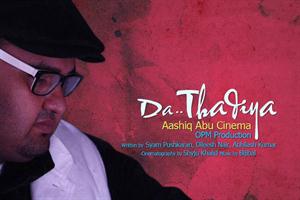 Ashik Abu is one of the movie makers in the Malayalam who has lighted the movie industry by his movie flicks like Salt N Pepper and 22 female Kottayam. His next venture is interestingly titled as Da Thadiya. As the name indicates the movie will tell the story of the fatty people.

After the successful venture Cobra Anto Joseph will produce the movie Da Thadiya under the banner Emperor Cinema. The script of the movie Da Thadiya have been penned by Abilash Kumar, Shyam Pushkar and Dileesh Nair. Shyju V Khalid will move the camera for the movie while Bijipal has scored the music.

The movie Eda Thadiya will feature debutant RJ Shekhar and Sreenath Basi in lead roles. R J Shekhar is a Dance Jockey who hails from Kochi. Sreenath Basi who debuted through Ashik Abu's previous flick 22 Female Kottayam has also acted in Usthad Hotel.


Da Thadiya malayalam movie story

The movie Da Thadiya revolve around fatty people. The movie has pointing out the problem faced by them in the society. The movie will be a comedy entertainer. Let's hope movie will enthrall the viewers as Ashik Abu's previous flick.