Viruthan Shanku 2012 malayalam movie- Dileep as Adoor Bhasi

Viruthan Shanku 2012 malayalam movie preview is given here. Viruthan Shanku Malayalam movie is portraying the life of versatile actor Adoor Bhasi. Dileep will be doning the role of Adoor Basi in upcoming movie Viruthan Shanku. Read more themovie Viruthan Shanku here.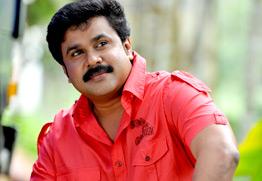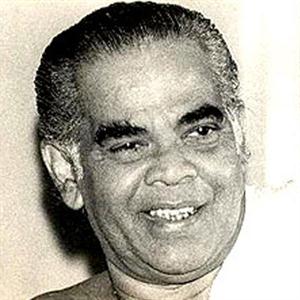 The ever beloved actor of Malayalam movie Adoor Basi is coming back to silver screen through the visual presence of popular actor Dileep. Adoor Bhasi is an actor who had powdered the brightness of laugh from the epoch of black and white movies. The movie Viruthan Shanku will be portraying the real life of versatile actor Adoor Basi which will be directed by Suku Menon. he famous novelist cum the cousin of Adoor Bhasi, B Hari Kumar has penned the script and dialogue for Viruthan Shanku.

Dileep is now blessed with characters of eminent personalities. Recently he has signed to do the character of Sathya Sai Baba. In contemporary period of Malayalam movie, he is the apt actor for doing such a challenging role. Dileep has already showed his mettle in making comic characters really beautiful through his acting. In the movie Viruthan Shanku versatile actor Madhu will be appearing as E V Krishnapillai, the father of Adoor Bhasi .


Adoor Bhasi a short glance

Adoor Bhasi is a famous malayalam actor who has mesmerized viewers with his unequal acting performance. Even after he left from the world,he still lives in the heart of Malayalees. Adoor Bhasi is the one who have showed his mettle not only in a single mode of acting but also in different level of acting style.

Adoor Bhasi was born in 1927 as the fourth son of famous comic literary man E V Krishnapillai and B Maheshwari Amma in Adoor. His real name was Bhaskaran Nair after entering to movie field it has changed to Adoor Bhasi by adding his native place with his name. He has faced camera in first time for the movie Thyagaseema.

Adoor Bhasi is an actor who has concentrated on giving valuable comic characters for the viewers. His characters have made laugh peoples from the epoch of Black and white movies. Adoor Basi is a versatile actor who has done different characters like comic, villain, hero etc. He has also showed his talent in singing by the famous song " Oru roopa nottu koduthal" in the movie Lottery. He has achieved best actor award for acting performance in the movies like Chattakkari and cheriyachante krura krityangal.

Adoor Bhasi had passed through a path of lot of troubles in his life. He has laughed the viewers by hiding his sad in the back of screen. Even he has lot of friends and good relationship he always maintained his sorrows in his own mind. According to scripter the movie will portray such an unveiled life of the actor Adoor Bhasi by drawn his real life. The movie is not portraying the film star Adoor bhasi but the real man Adoor Bhaskaran and his life.