Kerala Freedom Fighters fought for Independence of India

Would you like to know name of the people, who fought for freedom of India in Kerala? Just follow this article for find the best freedom fighters and their details. This article will let you know the selfless service done by them.


India is the gorgeous and democratic country in which people are offered with freedom. Only in India, people of different religions are living together. Unity in diversity concept suits well for the Indian nation. For many years people of India were subjected to torture under the British, French, Dutch and Portuguese people. Many people fought for freedom of nation. They shed their blood, lost their family members, faced uncountable difficulties in prison, and so on. The troubles faced by Indian freedom fighters cannot be explained just through words.


Accamma Cherian - Jhansi Rani of Travancore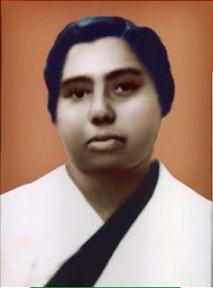 Accamma Cherian is one of the iron lady of Kerala. She studied well and joined in a middle school, as teacher. Her hard work promoted her as a headmistress, in which school she worked as teacher. At one stage, activities of Portuguese and British became malicious. They crossed their boundary levels and started to torture the people without pity. This event created fire inside her. Immediately, she resigned her job and participated in freedom struggle events. On 1938, National congress party was banned in Kerala. To convey the opposition for this act, she collected the people and directed a rally from Thampanoor to the Kowdiar Palace of kerala. British government announced the firing order for this doings. She requested them to kill her first. This made the British police to put off the shooting order. For this activity, she was named as the Jhansi Rani of Travancore by Mahatma Gandhi. This is just a simple sample to tell about her affection towards nation. Until her death she fought against the people, who worked opposite to the Indian nation.

Before Independence, Pakistan is also part of India. Kerala is one of the cutest states in India during ancient time, now and forever. People from this area actively took part in the freedom struggle. Despite of gender both female and male participated in various events in opposite to the Portuguese, who ruled the Kerala state. They are not only fought against the Portuguese, but also against the cruel acts of the British people.


A V Kuttimalu Amma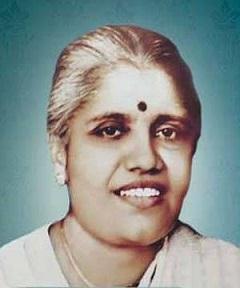 A V Kuttimalu Amma is one of the noteworthy Kerala freedom fighter. Being a lady, she opposed the foreign people with brave. She united many women together and raised flag against the Portuguese. She asked Kerala people to not wear the foreign clothes. She was arrested for Civil-Disobedience Movement and Quit India Movement. She went to jail with her two month old baby, as she took part in the Civil-Disobedience Movement.

Only few names of Kerala freedom fighters are made public. But, countless number of people took part actively in the freedom struggle. Even though their name has not been mentioned in any record, they selfless sacrifice should be praised. As the Indian citizen we should respect the sacrifice of the people, who fought for freedom of India. If just mosquito bites we feel pain. Then think about the harsh punishments that were given by the British government to our Indians. British government did not grant freedom for India just like that. Behind this act, death and sacrifice of million people are there. Even after getting freedom, Indian soldiers are fighting against the enemies to protect our nation. Many Kerala people are serving as soldiers and army officers in Indian army.


N. P. Nayar and Ammu Swaminadhan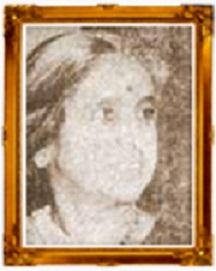 N. P. Nayar and Ammu Swaminadhan are few leaders of Kerala, who fought for freedom of India. N.P Nayar is the disciple of Subash Chandra bose. He participated in freedom movements, as per the style of bose. Many times he was arrested by the British people and put in the jail. Ammu Swaminadhan is one of the eminent freedom fighter of Kerala. She followed principles of Mahatma Gandhi and participated in freedom struggle without violence. This made het to occupy good place in hearts of people of Kerala. She is an active member of Constituent Assembly of India and Rajya sabha.

It is responsibility of each and every citizen to preserve the freedom of our country, which was given to us by our ancestors. Let us remember the selfless sacrifice of freedom strugglers' atleast on the Independence Day.

Jai Hind!!