Onam 2012 Malayalam movies in Asianet malayalam channel

Onam 2012 malayalam movies broadcast in Asianet malayalam channel are given here. If your are you looking for Onam 2012 Malayalam movies in rid of your worries, this page includes with complete information of entire film which is going to broadcast in Asianet channel on Onam 2012.



Job oriented Digital Marketing Courses in Kerala.
Call +91 8138875600 for details
Even though Onam is a colorful movie and it includes with ten days of celebration, it is highly impossible to rove here and there; especially, for the kids and senior most people. So, few parts of the people are quite interest in watching the television by switching the channels from one to another in order to search the best one to enjoy the amusement with their family members and friends. In the way, Asianet has sponsored with more than average films to add more delight in Onam celebration.

Asianet is one of the best entertaining channels in Indian, merely meant for Malayalam language. The headquarters of asianet channel is located in Thiruvananthapuram, Kerala, which is one of the parts in ACL. So, the programs will be enriched with the function related to Kerala people. The Asianet channel is famous for its admiring entertainment, reliable news, latest and new release songs. Now, to make the Onam as more cherish Asianet channel planned to broadcast the latest and marvelous movies pictured by top starts. Find here below Asianet channel participation in Onam festival.


Casanovva malayalam movie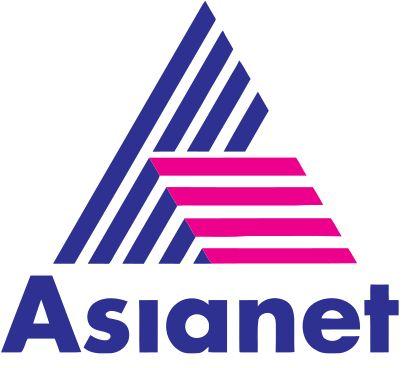 Casanovva is directed by Rosshan Andrrews, which is a mixture of thriller, action and romantic. The cast and crew of this film is Mohanlal, Lakshmi Rai, Lalu Alex, Nova Krishan, Riyaz Khan, Sanjana and few more. This film is going to broadcast in Asianet channel. The theme of this movie is, the role who played by Casanovva can be mingled easily with girls. Also, he has good knowledge in the way to respect girls. Certainly, he used to think and he believes that love can able to cure the crime also. So, the story is around it.
Other more films, which are going to broadcast on Asianet channel, are listed below:


Asuravithu malayalam movie

Asuravithu is an action film directed by A. K. Sajan. The starring of this film is Asif Ali, Samvrutha Sunil, Vijayaraghavan and few more. Don Bosco is the leading character, who have strong belief on religious and he is young man. He studies seminary in this film. He meets the person who has killed his father before more than average years. Thus, the story is around that.


Spanish Masala malayalam movie

Spanish Masala is a colorful mixture, which has been pictured in Spain. This is directed by Lal Jose with a powerful cast and crew gang of Dileep, Daniela Zacherl, Vinaya Prasad, Biju Menon and few more. The theme of this movie is giving a structure for Spanish Masala. Camilla is diplomat's daughter, she has impressed by Spanish Masala dish and the story becomes more interesting.


Nayika malayalam movie

Nayika is a combination of family and romance. Also, the staring team includes with Padmapriya, Jayaram, Sharada, Mamta Mohandas and few more. This film was directed by Jayaraj. The theme of this film is past life of Jayaram with unbelievable animations and out of imaginations. The entire story will be quite interesting without any negation for sure.


The Metro movie

The Metro film is directed by Bipin Prabhakar with the starring team of Sharath Kumar, Nivin Pauly, Bhavana, Suresh Krishna, Suraj Venjaramoodu and few more. This film is a craved with fun, amazing, joyful and complete amusement. The express and suspense between three murders at the same time will results in an energetic train. Those murders were happened at Kochin. The investigation will be more interesting.


Kanyakumari Express Malayalam movie

Kanyakumari Express, as the name says complete journey with this film will results in express and thrilling. It is directed by T S Suresh Babu along with cast and crew of Suresh Gopi, Sarayu, Lena, Babu Antony. The theme of story is about Assistant police commissioner named as, Mohan Sanker. He has lost his entire family includes with wife and children. Later, a issues with Politicians will lead a thrilling story.


Bodyguard malayalam movie

Bodyguard is directed by Siddique, with an amazing starring of Dileep, Janardanan, Harisree Ashokan, Anil Murali, Nayantara and few more. The music director of this film is S. Thaman. He has turned the music to attract entire populace. The theme of this story narrates wonderful and safeguard relationship between Dileep and Nayantara. The story will be quite interesting and has hit the best one.


Killadi Raman malayalam movie

Killadi Raman is directed by Thulasidas. This film is a mixture of thrilling and suspense with the admiring team members of Mukesh, Siddique, Megha Nair and few more. The theme of this story is about accident case. The Mahadevan is a leading role, who became the main witness for Radhika accidents by a vehicle. But, Mahadevan faced lots of problem being a witness for this accident. Thus, the complete story rounds it.

In addition to these films Beautiful, Arabiyum Ottakavum P Madhavan Nairum and few more are going to telecast. Moreover adding a mixture with films, hottest and latest songs will be broadcast in special.

Thus, tune this channel and cheer up Onam with your circle at free of cost!!!