Run Baby Run malayalam movie – An Ice cream sandwich treat for onam

Run Baby Run malayalam movie review is given here. The movie directed by Joshiy starring Mohanlal and Amala Paul in the lead was released worldwide on 29th August 2012 over 450 screens. Run Baby Run is one the most hyped movie in malayalam which will hit theatres on Thiruvonam. Read more to get the details and review of Run Baby Run.



Job oriented Digital Marketing Courses in Kerala.
Call +91 8138875600 for details
Unlike hollywood and bollwood movies, the screen space available might be less for malayalam movies which gives less chance to get it hooked up towards movie fans worldwide. But even, there are a large followers of south indian movies especially malayalam, who are too much passionate towards the rolling trends in the industry. There are less than a handful of actors in south indian movie industry who had been travelling for a couple of decades stitched their soul close to the heart of millions of movie lovers. Mohanlal is such an actor who had entertained a larger community with his majestic style of acting.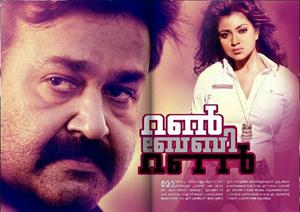 After his charming presence in more than 300 movies, actor Mohanlal has kept his shoulder high in 2012 with one of the hyped release 'Run Baby Run' which had hit theatres on 29th August. The movie was released worldwide on over 450 screens which include theatres in Kerala, other parts of India and selected countries too. So it makes much sure that malayali around the world will have a two reasons to celebrate, first would be the rocking thiruvonam and next Run Baby Run.

Even after the announcement of the project, Run Baby Run had hit headlines with the huge line up of talents behind and in front of the camera. The movie has made name toughed as one of the biggest release during Onam season with a handful of muscular performers. After the roaring success of 'Christian Brothers', Joshy and Mohanlal are back to re create the magic again. The movie is being produced by Milan Jaleel under the banner of Galaxy Films. Mohanlal, Amal Paul, Biju Menon, Suresh Krishna, Vijayaraghavan, Siddique, Sai Kumar, Krishna Kumar, Aparna Nair, Biju Pappan, Shammi Thilakan,,Sreerekha and Mithun had essayed important roles in the movie.


Run Baby Run malayalam movie story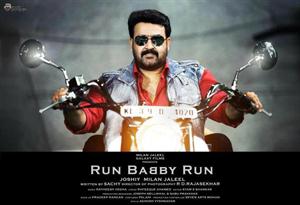 Run Baby Run moves around the life of Venu (Mohanal), a television cameraman with an international reputation is well known by the name 'Reuters' Venu. Even having a splendid profile being graduated from a well known film institute, Venu makes his dream working with the news channel. Venu and Renuka had covered a sting operation connected with Rajan Kartha (Siddique) an industrialist, Bharathan Pillai (Saikumar) a popular politician and Rishi (Biju Menon) a channel director. Due to some circumstance things went wrong which made Venu and Renuka stay apart by which their marriage too didn't take place.

After working 5 years at Delhi, Venu comes to Kochi with a new assignment. Venu is forced to work with Renuka, his former lover to her he was to get married a few years ago. Rest of the story gives answer to several questions. Will the duo work together? Will they be able to constrain their egos? How could they tackle the forthcoming situations?


Run Baby Run malayalam movie review

Expectations would be high when master crafters join together for a mega project. Sachy, the man behind the screen play of the movie could have put little more effort to polish the script to make it little more realistic. There are instances where the viewers can't digest the scenes while Venu and Renuka meets after the split-up. That situation could have been handled more sensibly. Any way the director himself being known for his artistic approach towards direction has given a grandiose touch which makes the movie creamier.

The presence of Mohanal would add more colours to each and every scene which had given an extra pace for the movie. Mohanalal as Venu would surely make the viewers captivated for few hours. Amala Paul had made a alluring performance while smart looking Biju Menon and Siddique had played their part safely. Sai Kumar and Vijayaraghavan were fine in their roles. Cinematographer RD Rajasekhar who zoom the camera really need an extra applause for his unique style of capturing images from its real end. Ratheesh Vega too had brought a handful of songs which is soothing for ears.

Any way the movie will be a complete entertainer for this onam season even leaving few itches behind. So if planning for an outing, do book tickets tighten your seat belt to watch the thriller 'Run Baby Run'and enjoy with your family at a theatre near you.

SpiderKerala Rating 6.5/10
SpiderKerala Verdit Watchable thriller