Corona short film - A message to the society

Watch Corona short movie here. The short movie directed by Sharfu is fingering into sin of society. Read more about the award winning short movie Corona here.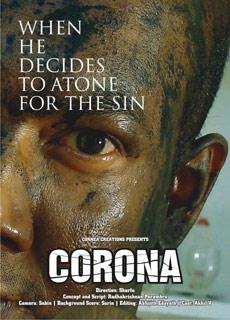 Corona is short movie directed by Kakodi Makada native Sharafu. This is the second movie from this teacher who has worked in AWH engineering college by his profession. The award-winning writer Radhakrishnan Perambra has penned the story of this short flick. Akhil, who has worked as music director in short film- ad film field, is starring in this venture. He is a native of Vadakara Ayanjeri, and this movie is his first screen appearance. Sabin, a freelance photographer has moved the camera for this short movie. Editing has done by Abhijith Edayath while music was Sarin. Art direction is handled by Shreekesh for Corona.

In the contemporary world, society is watered with sin. This danger has spread in our society even we tried to erase it from our world. Corona short movie is pointing out into the poison of society. The film is only consisting of five minutes; however, it describes a great message to society.


Corona short movie Story

The movie is portraying a man who tried to clean a beaker, but it makes him into a big trouble. At starting time of the movie a man tried to cut a piece of paper. After a bit of time, he turned to a glass beaker which was affected by a blemish. How many times he tried to clean the glass bottle, but fails all the time. He has used more and more way to clean. However, it leads him to more trouble. The maker of this short film has tried to say that, how many times we tried to clean our society from the sin, it becomes more defilement.

The movie was presented for the first time at Kozhikkode press club. The movie has gained various awards from insight half short movie festival from Palakkad, including best movie, director, actor, editor, music director, art director, etc.


Corona short movie video