Ayalum Njanum Thammil Malayalam Movie Preview

Ayalum Njanum Thammil malayalam movie preview is given here. After the super hit malayalam movie ' Classmates', Lal Jose is coming back with another campus based story named as " Ayalum Njanum Thammil'. This film is telling the story of people who works in the medical field. Prithviraj and Remya Nambeesan are in the lead roles. Let's check more about the film in the article below.


Lal Jose is coming back with another campus based film after his super hit film 'classmates'. Classmates was a film which showed the life of some people while they were in the college and after college. After the success of classmates Lal Jose is going to try his luck in 'Ayalum Njanum Thammil' which is also another campus movie. But this time he had chosen a different theme, which is about some people who are working in the medical field.


Ayalum Njanum Thammil Malayalam Movie Story

Ayyalum Njanum Thammil tells the story of a relationship between a committed senior doctor, Dr. Samuel and a junior doctor Dr. Ravi Tharakan. Mean while Dr. Samuel comes in to Ravi's life and helps Ravi in changing his attitude towards life. This film features the value of relationship between peoples, breakdown of relationships etc. We can see all the typical Lal Jose touch through out this film which includes funny and thrilling moments. Kalabhavan Mani is handling an important role in this film as A.S.I Purushothaman.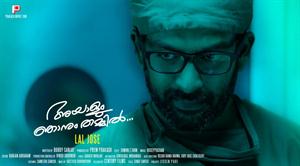 Cast and Crew

Ayalum Njanum Thammil has Prithviraj in male lead role. Samvritha Sunil, Remya Nambeesan and Rima Kallingal are the female lead roles in this film. The cast also includes Narrain, Salim Kumar and Prathap Pothan, Who handles the role of Senior doctor. Samvritha handles the role of a medical student Sainu. The script of Ayalum Njanum Thammil is written by Bobby - Sanjay. Songs are written by Vayalar Sarath Chandravarma and music is by Ouseppachan. This movie will be released in 2012 itself by Century films.