Ebenezer International Residential School Kottayam, Kerala – Infrastructure and contacts details

Ebenezer International Residential School Kottayam infrastructure and contacts details are given here. Many schools in Kerala are working under the affiliation of International school syllabus among that Ebenezer International residential School is one. The details about faculties, infrastructure, facilities and contact details are listed below take a note and know the description about it.


Ebenezer International Residential School was started in 2002. Totally 200 students were admitted in the school during 2002-2003 batches with full enrichment. This school teaches students under CBSE syllabus with English medium. This school contains full fledged facilities inside campus for students under passion.


Infrastructure details of Ebenezer International Residential School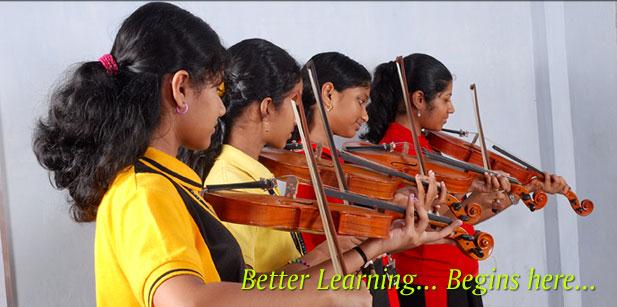 School is with good library, classrooms, swimming pools, internet centers and horse ridings. The detailed description about this are listed below take a glance.

Library: School is furnished with good library facility it contain books like journals, magazines and many foreign encyclopedias. Students and faculty are provided with broadband connection inside library. Multimedia CDS are available for student's reference. Inspirational video CDS and new technology CDS are provided.

Classrooms: Class rooms are well ventilated with spacious infrastructure. Only 30 students per class are allotted foe efficient teaching. Students and teacher can interact themselves in a friendly manner.

Computer facilities: Students are trained with new computer technology inside computer laboratory. Operating system installation and various technical programming developments are teaches under proper way.

Transport facilities: Air ticket booking for foreign students is granded. Day scholar students are with good air conditioning vehicles for transport. Pick up and drop from point to point is available. Each bus carries over two staffs for security purpose.

Accommodation details: Separate hostels for both boys and girls are constructed with good infrastructure. Food provided inside hostel is hygienic with various nutrition. Halls for learning and entertainment is provided for students. Gym facility for health development is fixed. Indoor and outdoor stadium for various games is constructed. Separate quarters for faculty with full punishment.


Admission details of Ebenezer International Residential School

Admission details:It is a self financing institution and student get admission through school entrance eligible test. Non resident of Indians also get admission through entrance test.

Faculty details: Faculties are with good knowledge and with experience from various institutions are appointed. The teacher's ratio is about 1:10 criteria. Faculty teaches treat their students friendly with a good manner and improve their knowledge with efficient training strategy.


Special programs, fees, Rules of Ebenezer International Residential School

Special examination offered for students: National science Olympiad, National science talent search examinations, Brilliant scholarship examination for students from LKG-11th standards, Macmillan internal assessment examination, State level science talent examination, Balarama digest exam, National cyber Olympiad, Mathematics talent search examination, Mathematics Olympiad, these are special exams offered for students.

Fees structure: Fees are based on Educational medium criteria including transport facilities.

Special training: Students are offered with special training for medical and engineering entrance exams with good faculty under result oriented. Western experts to aid and impact English coaching classes to expand student's English knowledge.

Branches of this school: This concern has two main schools in various cities they are The New Indian School Bahrain and Ebenezer Private School.

Rule and regulations: Students are to be properly uniformed under school obedience. Student should inside campus on time. School timing is 8.00am to 2.30pm. Before beginning of school session prayer is conducted for peace. Students are to be conversed in English inside the campus among themselves and faculties.

Medical ailments: Students inside this school have regular monthly medical checkup and treatment from various physicians.


Contact details of Ebenezer International Residential School

Address of school location is Ebenezer International Residential School, Thottumalil Ebenezer gardens, Ratnagiri, Pattithanam (PO), Ettumanoor, Kottayam-686 631, Kerala, India. Contact no: 0481-2537797, 2537783, 2538736 mobile no: +91-9447737703. 9447230910, 9495558550. Fax no is 091 481 2536687. Mail id for admission and any clarification details is info@ebenezerirs.org.