Top 10 upcoming most anticipated malayalam movies in 2012

Top 10 anticipated must watch upcoming malayalam movies in 2012 list with release date and details are updated. Our selection are Jawan of Vellimala, Karma Yodha,Samrajyam 2, Face to Face, Ayalum Njanum Thammil, Theevram, Da Thadiya, Chapters, Chettayees, Annayum Rasoolum. It was a herculean task to select 10 movies from a long list of movies which are getting ready for release. Any way we have tried our best to sort the best among them taking consideration of various factors.


Malayalam Cinema does have a prime position in Indian cinema for being the fourth largest film industry in the country. Even being immersed under the clutches of hindi movies, malayalam movies do have invited worldwide attention for its unique approach for portraying socially relevant subjects in realistic ways.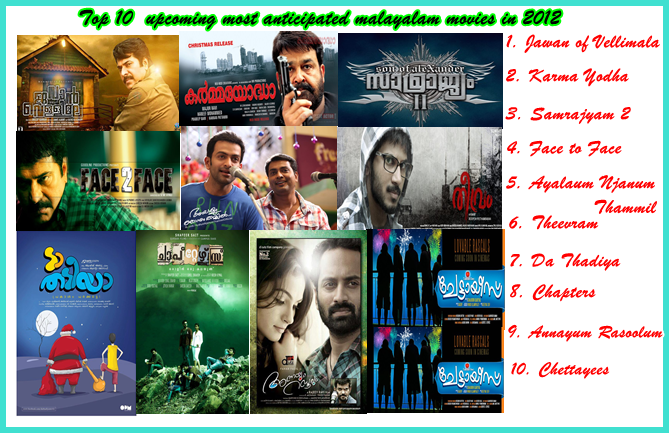 The year 2012 had seen the release of around 95 malayalam movies till date, which shows the power of the industry and the keen interest of young movie makers to come forward to showcase their talents. Among them only movies like Ordinary, Mayamohini and Thattatin Marayathu were blockbusters, Spirt and Usthad Hotel were super hits while Second Show,Cobra, 22 Female Kottayam,Grand Master, Diamond Necklace and Mallu Singh were declared hits. Still 3 months to wrap up the year, there are 30+ movies under production to get released in 2012. After hours of analysis we have listed 10 much anticipated malayalam movies which are up to charm the audience.


1. Jawan of Vellimala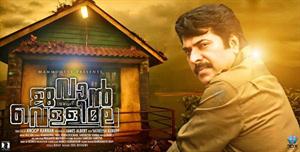 Jawan of Vellimala is the directorial debut of Anoop Kannan which stars Mammootty, Sreenivasan, Mamta Mohandas and Asif Ali in lead roles. The movie tells the tale a high-range village Vellimala, about a dam in this village and the people who live there. Gopi Krishan (Mammootty) who retirement from military service, Varghese(Sreenivasan) a government employee at the Dam site, Koshi Oommen(Asif Ali) and Mamta Mohandas a project officer at the Dam site are the main characters in the movie . The incidents which happen later connected to the main leads and the villagers will make the movie further interesting. Produced by Mamootty's Playhouse, the story of Jawan of Vellimala is handled by James Albert who had been a part of a couple of hits. The movie is coupled with a handful of songs tuned by Bijubal. Jawan of Vellimala is set to release on 19th October 2012. The cinematographer Satheesh Kurup has tried his best to capture the scenic beauty for the movie which was set in beautiful locations. The movie does possess a lot of expectations which carries a unique story blended with the picturesque beauty of a village.


2. Karma Yodha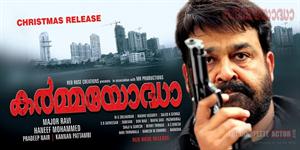 Karma Yodha will be the fourth movie from hit duo Mohanlal and Major Ravi. After back to back success with Keethi Chakra and Kurukshetra, they leaned back with 'Khandhar' to get an extra power with Karma Yodha which revolves around the abduction of a teenage girl. Mohanlal(Maddy) and Rajeev Pillai will don the lead roles as investigative officers in charge to rescue the kidnapped girl. Karma Yodha will also have Biju Menon, Mukesh, Murali Sharma, Aishwarya Devan, Sona Heiden, Asha Sharath, Malavika, Basil, Badri, Shalin and Vinita Menon in supportive roles. Set under the back drops of Mumbai, Cochin, Munnar and Nagercoil, the movie pumps high with romantic composition of M G Sreekumar for the lyrics of Dr.Madhu Vasudevan. Karma Yodha is set to a Christmas release. Karma Yodha boosts of having breath taking action sequences.


3. Samrajyam 2 Son of Alexander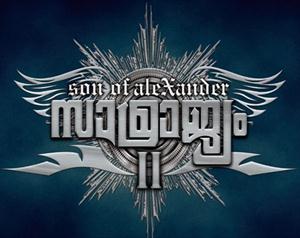 Samrajyam 2 Son of Alexander is one of the biggest releases in 2012. Even though the hero, heroine and other cast of the movie is kept in suspense, the movie already had made a lot of buzz. Samrajyam 2 is the sequal of the movie 'Samrajyam' which was released 22 years ago directed by Jomon with Mammootty in the lead. The movie was a box officer blockbuster; even its dubbed version was released in Andhra Pradesh and Tamil Nadu. The hero, heroine and other cast of Samrajyam 2 will be officially announced at a grand function to be held at Dubai on 5th October 2012. Samrajyam 2 will be directed by Thuppaki movie fame Perarasu. Produced by Ajmal Hassan, Samrajyam 2 – Son of Alexander boost of having the Sekhar V Joseph who cranked the camera for superstar Rajinikanth's 'Chandramukhi'. It is also hyped to be the costliest malayalam movie made still date.


4. Face to Face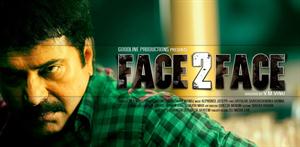 Face to Face directed by V M Vinu will be an investigative adventurous movie with Mammootty donning the lead character. It would be after Pallavoor Devanarayanan, Vesham and Bus Conductor, the duo has teamed up for a thriller for the story penned by Manoj Payyanur. The movie keeps tracking Balachandran (Mammootty) who is in charge for investigating few murders which happens back to back. Siddique, Kunjan, Vijaya Raghavan, Rajesh Hebbar, Vineeth Kumar, Kalabhavan Mani, Nishanth Sagar, Roma Asrani and Ragini Dwivedi are doing other important roles in the movie. Ajay Vincent has been in charge to visualize the scenic beauty of Goa,Ernakulam and Munnar, where the locations were set. For the lyrics of Rafeek Ahammed and Anil Panchooran Alfons has set the tunes. Face to Face is being produced by Nasar under the banner of Good Line productions. After a quick wrap up, the movie is set for a Christmas release ie; 21st December 2012.


5. Ayalum Njanum Thammil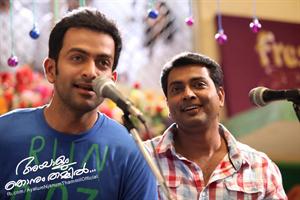 Ayalum Njanum Thammil is a romantic thriller directed by hit maker Lal Jose starring Prithviraj, Narain, Kalabhavan Mani, Prathap Pothen,Salim Kumar,Anil Murali, Samvrutha Sunil, Rima Kallingal, Remya Nambeesan and Swasika in the lead roles. The story of the movie lofts on the shoulder of Bobby- Sanjay who have rendered their contribution for a number of movies. Ayalum Njanum Thammil is pitted on the background of a medical college focusing on the story of committed senior doctor (Prathap Pothen) and an irresponsible junior doctor (Prithviraj) and a travel through their relationship. It would be another candid campus story after 'Classmates'. There are six songs penned by Sarath Vayalar and composed by Ouseppachan which already had made into the chartist just after its release. The movie produced by Prem Prakash is set to get released on 14th November 2012. So wait for a movie magic from the hands of Lal Jose.


6. Theevram


Theevram is a crime thriller written and directed by Roopesh Peethambaran starring Dulquer Salmaan, Shikha Nair, Sreenivasan, Janardhanan,Vinay Forrt, Riya Saira, Anu Mohan and Vishnu Raghav in lead. After the grand success of Second Show and Usathad Hotel, Dulquer Salmaan has wisely chosen a story which focus on reaction of a youngster towards the legal system of the country. Being categorized under the genre as a dark thriller, Theevram do put forward socially relevant message which has be activated. Theevram is produced by V.C Ismayil under the banner of VCI Movies. Roby Abraham debuts as music director through this movie. Hari Nair has handled the camera while the LJ films owned by Lal Jose will distribute the movie which is set to release in November 2012.


7.Da Thadiya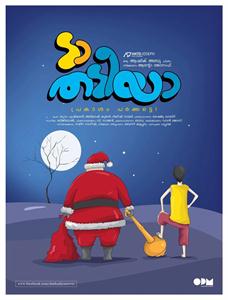 Da Thadiya directed by Aashiq Abu is set on a different mode telling the tale focusing on the life of people who are fat and obese. The movie stars Dj Shekhar Menon and Sreenath Bhasi in lead. Keeping aside his dream project Mammootty starrer 'Gangster' pending for a while, Aashiq has move forward with Da Thadiya which already had created a huge buzz with its theme and first look posters designed by Papaya Media. The movie will be Christmas treat for those who wish to get entertained. The movie is produced by Anto Joseph in association OPM Cinema. The plot for the movie is set by Syam Pushkaran, Dileesh Nair and Abhilash S Kumar. Bijibal has put his contribution as the music director for the movie. After running success with Salt N Pepper and 22 Female Kottayam, Aashik Abu is moving forward shooting the movie 'Da Thadiya' which does have songs, even Aashiq presenting a song having funny lyrics. Da Thadiya is set to release in December 2012.



8.Chapters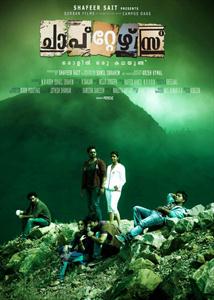 Chapters malayalam movie is the directorial debut of Sunil Ibrahim. The movie features Nivin Pauly, Sreenivasan, Vineeth Kumar, Hemant Menon, Gauthami Nair, KPAC Lalitha, Lena and Riya Saira in the lead. Chapters rolls around a story which is uniquely designed to satisfy the thirst of the viewers who ambitiously spend time in theatres. It's all about few unknown people who help each other. The characterization is made is such a way each are closely boned each other. Nivin Pauly after giving a block buster through 'Thattathin Marayathu' will don the role of a village guy while Gauthami is back on track after back to back hits through Second Show and Diamond Necklace. The director himself will pen the story while the movie is being produced by Shafeer Sait under the banner of Qurban films. The music of chapters is being set by Mejo Joseph. Wait for the youthful and one of the most anticipated movie of the year.


9. Annayum Rasoolum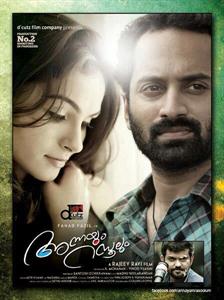 Annayum Rasoolum directed by Rajeev Ravi would be one of the anticipated movies of the year. Rajeev Ravi, who had become popular as a Cinematographer, is making his directorial debut with Annayum Rasoolum. Fahadh Faazil and Andrea will share the screen space while the movie is produced under the banner of D Cutz Film Company. Rajeev has a long experience behind the camera working for Anurag Kashyap's movies like No Smoking, Dev D Gulaal, That Girl In Yellow Boots and Gangs of Wasseypur. He also had been the cinematographer for malayalam movies such as Shesham,Rasikan,Classmates and Ivan Megharoopan. Santhosh Aechikkanam presents a love story
in a unique way. So get ready to watch the visual beauty captured by Madhu Neelakandan for this beautiful movie.


10. Chettayees


Chattayees is all about the 5 friends donned by John (Lal), a lawyer, Kichu (Biju Menon) a percussionist, Roopesh Krishna (Suresh Krishna), an actor, Bava (P.Sukumar), a chef and Babumon (Sunil Babu), a government employee who joins together to welcome the New Year. Directed by Shajoon Kariyal, Chettayees is about some humorous incidents that occur while the 5 friends get together to celebrate the New Year Eve. The screenplay is done by Sachi who is currently charged up with the mega success of Run Baby Run. Produced under Thakkali Films,a new banner formed by a group of friends – actors Biju Menon and Suresh Krishna, cinematographer P.Sukumar, scenarist Sachi, and director Shajoon, the production house plans to strive forward with more movies in the future. It is also known that the real time friendship and manerisms of the producers cum actors has portrayed in the movie by the scenarist Sachi. The movie boost of having the cordinal camera work of Vinod Illampilly and Deepak Dev's captivating music. The movie will be released at the end of 2012.