Can Prithviraj spin his bollywood debut 'Aiyaa' for a blockbuster?

Can Prithviraj's bollywood/hindi movie Aiyaa break box office collection records? Even though it's not a million dollar question, the pre publicity of the movie had done the trick to pull a mass to the theatre with presence of bollywood cutie Rani Mukerji and South Indian heartthrob Prithviraj. It's so early to make predictions, but the movie is all set to have the ingredients to keep the audience captivated. Read more to know about Aiyaa starring Prithviraj and Rani Mukerji.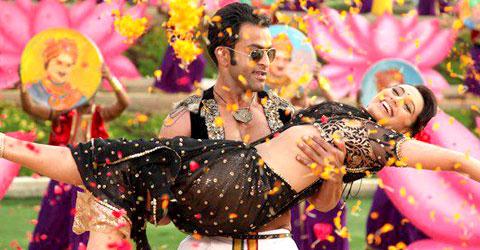 Sachin Kundalkar, who had shown this mettle through Marathi films Nirop and Gadha is all set to make his directorial debut in bollywood with Aiyaa featuring Rani Mukerji and Prithviraj in lead roles. Credited to have won two national awards for his previous works, it would be the right time for Sachin to make a bollywood entry with Aiyaa, which focus on the story of a Marathi girl who fall in love with a tamil boy.

Aiyaa which is all set to release on 12th October 2012 in around 500 theatres will surely be the pick for this weekend as the movie will give a tough race for Bhoot Returns, Chittagong, Makki, Ata Pata Laatpata, Login,Prem Mayee and In the Name of Tai at the box office. In south Indian theatres, the movie will compete with Maatraan staring Suriya in the lead.

Aiyaa which had created a huge buzz just after the official announcement will make Rani Mukerji to share the screen space with Prithviraj Sukumaran. For quite a long time, Aiyaa had become the headlines in media for various reasons.

Rani Mukerji's high star value and large fan followers will be main reason for the movie to be toughted as one of the most anticipated one for the month of October. Meanwhile South Indian heartthrob Prithviraj would make his dream debut in bollywood through the movie 'Aiyaa'. The movie would be a true opening young actor who also has the power to clinch the audience with his sizzling appearance and well-sculpted physique.

The makers of the movie had given importance for its pre publicity which had rocked social media sites and also had become hot trend in facebook and twitter. The visuals and tunes of the movie had rushed to become an eye candy becoming popular among the movie fans. Dreamum Wakepum', 'Aga Bai' and 'Sava Dollar' are the craziest among them which already had clocked a million views in a short span of time.

Prithviraj who had been a part of the film industry for the past 12 years, eyes a permenant place in the heart of those who keep passion over movies. Aiyaa would be an acid test for the actor who already had committed for his second hindi movie 'Aurangzeb'.
.