Anuraagathin Thiramaala: Vishnu Udayan's next one reeler

Anuraagathin Thiramaala is an 8 minute length short film directed by Vishnu Udayan. After getting a high note for his first venture "Oru Phone Call", Vishnu is back in business with yet another theme which focuses on the healthy relationship between 2 teenagers. The trailer of Anuragathin Thiramaala is out and will get an official released via You Tube on 16th November 2012.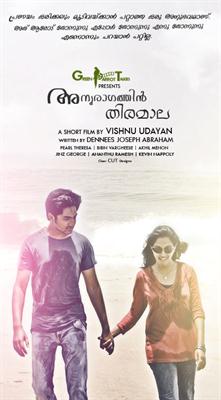 Malayalam film industry is blessed with a handful of people who enrolled themselves into the fascinating world of entertainment with a passion to serve the audience the best in their hand. Having a live track record of 100 years, the Indian cinematic legacy is supported by legendary film makers.

Meanwhile malayalam cinema boosts a 7 decades history which had sown seeds way back in 1930. During the past centuries we have a seen hundreds of passionate film makers, actors and quite a number of people behind the camera contributing to the development and growth while bringing a cinema culture in the state.

2012 can be said to be the golden era of malayalam cinema which had seen the arrival of a band of youngsters encouraging each other and keeping their shoulders high, ready for experimentations knowing the pulse of the audience. Standing at the threshold and aiming high over sky, cruises quite a few others who are ready to widen their thoughts giving time for creating short films.

Even though short film makers are considered to be a group of amateurs, there are quite a few who has lot of experience behind and in front of the camera. Day and night weaving vivid dreams about their future is quite interesting to watch. 'Anuraagathin Thiramaala', shot at the cost of friendship will make its way in not as a short film but also will get applause for its creative vision towards life.

Shoulders on the script of Dennees Joseph, the flesh of the short film is about the healthy relationship between 2 teenagers, Vivek and Aparna. Even though their friendship has core roots, Aparna is expected to be something more to Vivek than a friend. As he has not expressed his desire to the young girl, his love was kept buried. Later in a stage Vivek decides to …………….. What remains next is the real twist in the story.

It would be Vishnu Udayan's second attempt behind the camera after feeling comfortable with 'Oru Phone Call', a 3 minute short film giving a fruitful message against using mobile phone while on drive. With 'Anuraagathin Thiramaala' an 8 minute short film, Vishu Udayan had tried to find justice to the scrip of Dennees Joseph Abraham. Vishnu's devotion over photography has a long connection started from his school days onwards.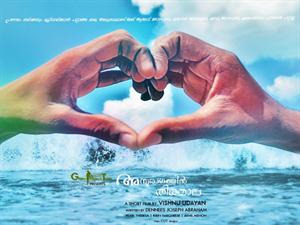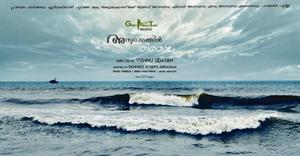 His passion and accuracy over zooming camera had got lot of praise from the earlier days. He was fortunate to get landed in a group of youngsters who all were travelling at the same wave length that Vishnu kept in mind. His first experience was 'Slam Book', which came out from his friends circle. Being their only son, Vishnu is getting full support from his parents.

"Anuraagathin Thiramaala" will be the first short film from "Green Parrot talkies", a conceptual production house build on the 4 pillars; Ananthu Ramesh, Vishnu Udayan, Bibin Vargheese & Akhil P Menon. Nithesh, Swetha Jacob & Christo Eappen are giving life to the characters in the film. This short film had have experienced hands including Santhosh Sreedharas the editor and Prabhath Haripad in charge of mixing.

Already the posters designed by Sreeji Sreekumar for Clear Cut Designs have wooed the facebook users getting high response for it design and also to its trailer which was released a week ago. The full version of the short film will go live on 16th November on the official youtube channel of Green Parrot Talkies. So get ready to spare your time for a creative work and do appreciate the makers for their wonderful creation.