Remya Nambeeshan gearing up for a Hollywood debut?

Remya Nambeeshan who is getting positive reviews about her romantic-thriller Pizza, through the grapevine known is that the movie is making a Hollywood outing. If so, Remya Nambeeshan would become the first malayalam actress to get featured in a Hollywood movie. Even though talks about the English version are flying around, Pizza is making a real hunt getting huge response from the audience.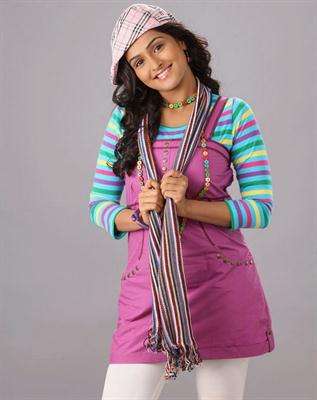 Remya Nambeeshan, a well known movie actress is making her grip strong in south India getting appeared in a number of movies other than having an outing in malayalam. Just riding on the top getting positive responses from the audience for tamil movie 'Pizza', Remya would make a step forward comparing with the ladies who are in the top league of malayalam movie industry. Getting much closer, it is known that 'Pizza' is expected to have a remake in Hollywood having the same team to continue in English version too.

The tamil movie starring Vijay Sethupathi and Ramya Nambeesan in lead roles is being directed by Karthik Subburaj. The movie revolves around the tale of a pizza delivery boy Micheal Karthikeyan (Vijay Sethupathi) and his wife Anu(Remya Nambessan). The life of Micheal Karthikeyan undergoes some drastic changes while on the way for making home delivery.

The director and actors should get complete applause for granting such a movie which is backed by a strong story which has kept the audience clipped inside the dark room for a couple of hours leaving no clues till its end. While reaching the climax too, the movie had an unexpected twist which keeps the movie freaks tight-lipped.

It is reported that, the English version of the movie is made in association of a Hollywood production house. The movie which was released on 19th October in 100 theatres had hit the target through word of mouth as movie lovers flocked into the theatres. Now it is known that the movie is being played in more than 180 theatres. Being made under limited budget, Pizza had over thrown other 13 movies released during the month of October and had collected Rs.1.85 from the first two weeks.

The performance of Remya was truly appreciated who was lucky enough to be a part of the movie. If the upcoming news about the movie is to be believed, the complete crew members who worked for its original version will work for the Hollywood version with Remya again as the lead actress. If so Remya Nambeeshan would be getting a golden chance to have an international exposure.

Remya who started her career as a television anchor, had made her film debut with Sayanam released in 2000. But it was Traffic, Chaapa Kurish and Bachlor Party which established Remya as an actress. Moving forward, she didn't have to look back getting a number of movies in kitty.