Krish J Sathar to make his dream debut with Mohanlal

Krish J Sathar, son of actress Jayabharathi will make his movie debut with Siddique's Ladies and Gentleman, an upcoming malayalam movie which is projected at one of the most anticipated movie in 2013. Having experience in acting from New York Film Academy, Krish do have walked through the ramps as model too. Read more about Krish J Sathar and his upcoming movie 'Ladies and Gentleman' which will start rolling very soon.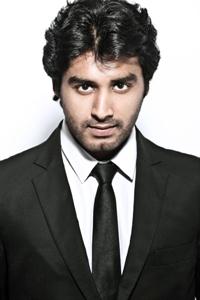 The malayalam movie industry has served as a stepping stone for many budding actors to prove their mettle and get engaged in various languages. The industry is blessed with a number of youngsters, who are ready to work hard in front of the camera with a passion towards the world of entertainment in their heart. For those who could prove their skill, opportunities will follow them without any break.

The year 2012 has been lucky for many actors who stepped in which confidence and now getting much attention with couple of movies in kitty. Adding one more to the list of young charming personalities here come Krish J Satar, the son of yesteryear actress Jayabharathi who would share screen space with Mohanlal in Siddique's upcoming movie Ladies & Gentleman. He will play as 'Sharath', a prominent character alongside Mohanlal in the movie.

Born as the son of actors Jayabhrathi and Sathar, Krish had completed his studies in engineering and later found a job according to the wish of his mother. Even though Krish was passionate to work in movies, his mother wanted him to lead a normal life keeping away from the world of entertainment. For the reason he was send abroad to complete his higher studies and get a job soon. But the twist in the story reveals that his mother had got calls from the tamil movie industry for being the hero in a majestic project while Krish was studying in Gindi College of Engineering. But this news was kept under hush from Krish till he reached England for higher studies. During his studies in UK the name Unnikrishnan was shortened to 'Krish', the name which has now known.

After higher studies, Krish landed in North America working with Business News America as commercial manager. After working there for a couple of years, Krish returned back and shared his passion towards acting with his mother. Later Krish with the permission of his mother reached New York to learn acting. He completed a ten months duration course in acting from the famous New York Film Academy.

During the while Jayabharathi had send some images of Krish to director Siddique who was busy shooting his bollywood flick 'Bodyguard' with Salman Khan. Siddique who admitted to get in touch soon had proved his words calling Krish to work with him for his upcoming venture 'Ladies and Gentleman' along with Mohanlal.

Grown up watching the movies of Mohanlal, Krish is thrilled while little bit tensed to make his debut with the actor who has a long line up of admirers irrespective of their generation. He shared his excitement to work with two personalities – director Siddique known for his popularity and the legend Mohanlal from whom Krish believes lot has to be learned. Krish who do admire actors like Rajanikanth and Kamalahasan has not much seen the movies of his mother. The recent releases 22 Female and Thattathin Marayathu did make the actor happy who wants to start a new career and to develop it with the blessings of God and the viewers.




.