Rachana finally finds her 'Lucky Star'

Rachana Narayanankutty popularly known for her active appearance in offbeat comedy 'Marimayam' will be seen as heroine to Jayaram in upcoming malayalam movie Lucky Star. Rachana has already found a permanent place in the hearts of malayali audience with her unique style of talk and ever-loving smile. It would be her fourth regular assignment after Theerthadanam, Amen and '101 Chodyangal. Read more to know about Rachana Narayanankutty.


It would be dream come true for actress Rachana Narayanakutty to be a part of a mega project headed by Milan Jaleel after cashing for Mohanlal's blockbuster movie 'Run Baby Run'. Rachana's sarcastic character Valsala Madam in the popular sitcom 'Marimayam' telecast in Mazhavil Manorama is familiar to malayalam television viewers

Rachana has already found a permanent place in the hearts of malayali audience with her unique style of talk and ever-loving smile in Marimayam. During the while, anchoring in 'Comedy Festival', Rachana has to find time to lend her face to movie camera too. After getting involved in two upcoming movies, Rachana is stepping up the ladder as heroine to Jayaram in Deepu Anthikad's directorial debut 'Lucky Star'.

Being an English teacher by profession, Rachana found comfortable with dance and act behind the stage. Initially Rachana worked as a RJ (Radio Jocky) and later concentrated on running a classical dance school before taking interest in acting. Even though Rachana had made a big appearance through 'Theerthadanam' in 2001, it would be 'Marimayam' which had made her a respective figure among television viewers.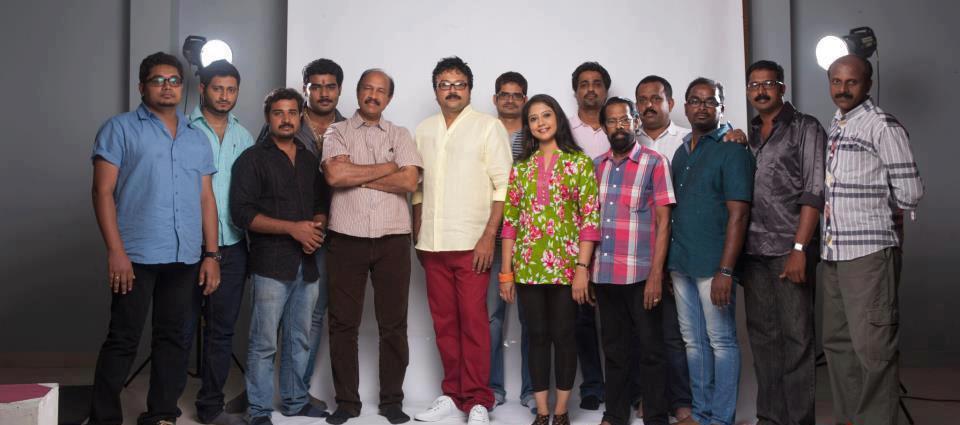 Rachana will be seen in '101 Chodyangal' directed by Siddartha Siva who had acted with her in the initial episodes. As Nishant Sagar's wife in the movie, Rachana finds more acting potential for her character who faces poverty in life. Her next would be Lijo Jose Pellissery Amen', in which she depicts Clara, sister of Fahad Fazil who has to bear the responsibilities of the family due to the irresponsible behavior of his brother.

Even though Rajana makes us smile through her acting brilliance in 'Marimayam' her big screen shots will not be the same genre, but have more scope for her to bring out her talent. Even though Rachana is an English teacher by profession, her passion for acting has landed in more fortunes. Being a dancer too Rachana runs a dance school at Thrissur.

Rachana might be blessed to be a part of the 'Lucky Star' team getting a prominent role, as the wife of Jayaram. Carrying a message, the movie will revolve around the story of a couple who finds a drastic change in their life after a young boy arrives in their life who finally becomes their lucky charm. A child artist from bollywood would find a place as the child artist. Jayaram being the favourite among the family audience was the only choice before Deepu a popular ad film maker and also the nephew of director Sathyan Anthikad. Mukesh will also don a prominent role in the movie along with Jayaram.

So let the movie 'Lucky Star' prove to be more lucky for the Rachana to climb up the ladder of success.