Lucky Star: Jayaram in Deepu Anthikad's directorial debut

Lucky Star malayalam movie featuring Jayaram in lead will be the directorial debut of Deepu Anthikad who steps into movie industry with an experience of working behind the camera as an ad film director. Coming with the tag line ''Seriously humorous', the movie will have Rachana Narayankutty as one leading lady. Produced by Milan Jeleel, Lucky Star will be blessed with the majestic composition of Ratheesh Veega. Read more to know about Lucky Star.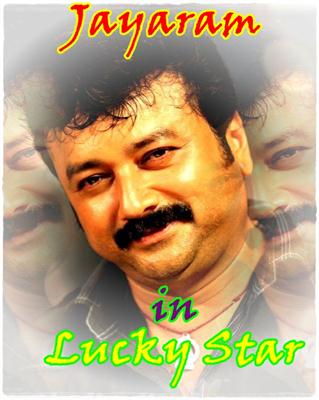 The malayalam film industry has given a lot of memories for the movie fans who are truly satisfied with the changes that happened which brought amicable condition for the survival of a handful of movies. Blessed with the presence of few youngsters, who are ready to sacrifice anything to keep their dream live, the industry wholeheartedly welcomes them to work both in front and behind the camera. Those who wish to keep their head high make a way creating a space for their future life. Adding one more name to the club of new generation titans, comes a long way Deepu Anthikad who is well known for his majestic appearance behind the camera as ad filmmaker.

Coming from the family of director Sathayan Anthikad,Deepu Anthikad is known along with his brothers Shabu Anthikad and Shibu Anthikad. From early years, the trio had been keeping a passion for movies which eventually makes their dream true. After creating waves directing ad films, Deepu would make his film debut with Jayaram in lead role. Titled as 'Lucky Star' the movie shoulders high with the surprising tagline 'Seriously humorous'. Rachana Narayanankutty known for her acting brilliance in the comedy show 'Marimayam' will play a heroine while the other actors are not yet decided.

The story of the movie is about surrogacy, an act in which a woman carries a child while deliver it for another couple or person. The theme is treated in an optimistic mode which will make it more interesting with its different treatment. The director himself has handled the story and screenplay along with the lyrics of a song too.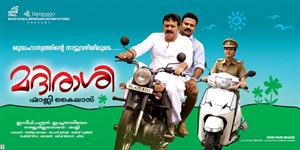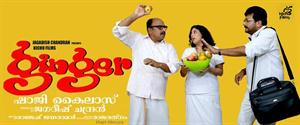 Jayaram who is waiting for the release of Madirasi, will join the sets of Lucky Star after the wrapping his ongoing Shaji Kailas project 'Ginger.

Rachana, known for her characteristic performance as Valsala Madam do have made huge fan followers with her unique acting and exceptional delivery of language had made a popular figure in in 'Marimayam'.

Being an English teacher by profession, Rachana finds too comfortable to settle with her acting talent which is mostly accepted by the viewers. After the successful journey with Run Baby Run, happy man Milan Jaleel would cash for the movie. The song 'Aattumanal Paayil' truly was a turning point for Ratheesh Vega to get recognized as a musician.

Giving priority to ad films, Deepu would return to ad industry after wrapping up the movie. Meanwhile his brother Shibu also keeps the flames up gearing to make his directorial debut. The three brothers known for the ad film directorial skills had made a number of short films. The recent television ads done for Joy Alukkas featuring Madhavan, Adah Sharma and Sherya Ghoshal had got better appreciations while the advertisement for Jos Alukkas ad featuring Vijay under Images AdFilms too was successful. So get ready to welcome yet another film maker who carries high potential energy stored for years.