Orissa malayalam movie actress Saanika Nambiar ready for her mollywood debut

Orissa malayalam movie actress Saanika Nambiar is ready for her mollywood debut. Saanika Nambiar who debuted in 'Olympian Anthony Adam' alongside Mohanlal as a child artist will be seen as sole heroine in Padmakumar's Orissa paired opposite to Unni Mukundan. The malayalam movie Orrisa set at the backdrops of rural Odisha will also have Kaniha and Tanushree Ghosh in female lead. Read more to know more about Saanika Nambair and her upcoming movie Orissa.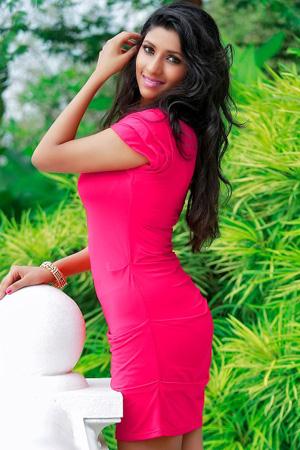 Saanika Nambiar would be better known as contestant participated in Miss Kerala 2012 and had won the first runner up position. But Saanika really need an introduction for getting involved in the malayalam movie Olympian Anthony Adam as Nasser's daughter 'Rose mol'. This cute little girl had also won the best child artist award for her brilliant performance in this movie. 18 year old Saanika who walked into the Miss Kerala 2012 beauty content held at Kollam Raviz Resort came down bagging the first runner up and Miss perfect Award.

Saanika who dreamed of becoming the Miss World have eventually has landed as the heroine of 'Orrisa', an upcoming malayalam movie with Unni Mukundan as hero. This directorial venture of Padmakumar's "Orrisa', set under the backdrops of rural Odisha will also have Kaniha and Tanushree Ghosh in female lead. The theme of the movie revolves around a zamindar family which speaks about a tale happened in rural Orissa 25 years ago. Saanika who pairs with actor Unni Mukundan in the movie will play the role of an Odisha girl. Bengali actor Nigel Akkara Vicky would also be seen as a zamindar who is a born Keralaite but later shifted to Bengal.

Saanika who had appeared in two movies and few television advertisements had taken break from acting to give concentration for her studies. Currently being an undergraduate student,Saanika is back to acting getting a good start casted in Orissa. The actress is concentrating on watching Oriya movies and also will be a part of the workshops to be conducted prior to the shooting which is slated to start on 12th January 2012.

The movie which is completely shot at Odisha will also see Kaniha in a more powerful role as Chandrabala, the sister of heroine Saanika. Orissa will be exploring the life and customs of the villages in Orissa. As per the tradition prevailing, each girl who turns 18 will be adopted by a prominent family of the village. Chandrabala(Kaniha), such an adopted person lives the life as a devadasi.

Later in the stage of life, not adjustable with the customary system Chandrabala explodes herself which made her to step out of the shell. Ee Adutha Kalathu fame Tanushree Ghosh will also get a chance to show her caliber as an actress through the movie. Like Rima Kallingal and Indu Thampi Saanika too wish to get a real break and also blessed with a handful of projects.