Orissa: Unni Mukundan and Sanika Nambiar to share hearts

Orissa malayalam movie directed by M. Padmakumar will feature Unni Mukundan and Sanika Nambiar in lead roles. Produced by Madhavan Chattikal for Heera Films, the screenplay of 'Orissa' is handled by G. S Anil who had done the work for 'Vellaripravinte Changathi'. Young musician Ratheesh Vega would don as the music director who would tune some interesting melodies.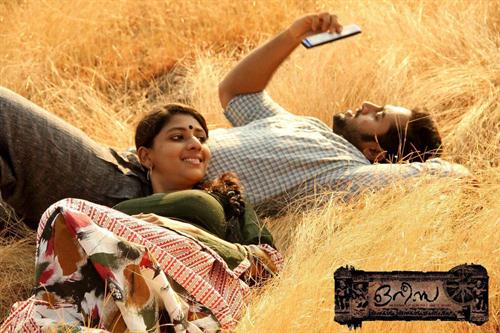 Rising young superstar Unni Mukundan is getting busy with back to back projects lining up for him complete in 2013. While the shooting of the most anticipated malayalam movie 'Samrajyam 2' featuring Unni Mukundan in lead is on, the actor has lend his time for M. Padmakumar's two ventures - Pathiramanal and Orissa. After the official announcement, 'Orissa' had made name with its unusual tale setup in the backdrop of Orissa. Promising screen writer S Anil who had shown his mettle with 'Vellaripravinte Changathi' has taken pain to develop a love story set in Orissa, one of the economically backward state of India.

Unni Mukundan who is much conscious about upcoming opportunities has wisely chosen the offering 'Orissa' which tells a beautiful love story between a young Malayalee policeman and Oriyan girl. How would the love between them develop if both are not about to understand their language each other? Will their love end in marriage? Keeping the suspense at the tip GS Anil has characterized Unni Mukundan as Christhuraj and Saanika Nambiar as Suneyi.

'Orissa' zooms through the interior Orissa which is much notorious for criminalisation and anarchy while the freedom and safety of women remains distant dreams. Suneyi is a young girl who lives a life which gets constant threat from criminals and mafia groups.

During the midst of the time, a malayalee police officer named Christuraj reaches the village who gives protection to Suneyi. Following events are portrayed well in 'Orissa' directed by M Padmakumar. Vinod Illambally, who wields the camera, has captured the stunning beauty of the inner hearts of Orissa. For the lyrics of Alangottu Leelakrishnan, Rathesh Vega had set the tunes which could really soothe the ears.

A malayalam movie with locations set in Orissa would be path breaking experimentation for the entire crew capturing real life situations for the audience who wish to watch something special. Other than Nedumudi Venu, the movie would feature few Oriyan artists and Bollywood stars.