K.B Ganesh Kumar - An actor and a politician

Keezhoote Balakrishna Pillai Ganesh Kumar is a renowned Malayalam actor and a great politician. He is a very down to earth person who is always ready to help other humans and that is the quality a politician needs. Reading through the below article gives you information about his personal life, political life and about his achievements as an actor.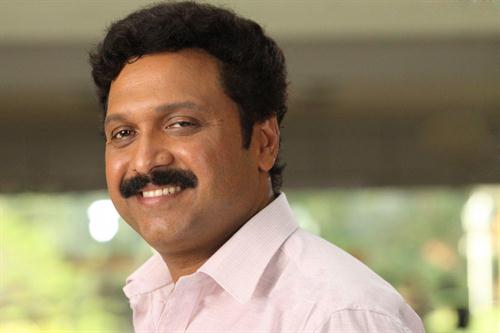 Keezhoote Balakrishna Pillai Ganesh Kumar was born on 25th May 1966. He belongs to the Kerala Congress (B) party. Currently he is the Minister for Forests & Environment, Sports and Cinema in Government of Kerala. He is also a well-known Malayalam actor.


Early Life

K.B Ganesh Kumar was born to Keezhoote family, Kottarakkara of Kollam district. His father is R. Balakrishna Pillai, a former minister of Kerala and his mother is Valsala. He has two sisters - Usha and Bindhu. He studied Commerce from the Government Arts College, Trivandrum. As he is born to a very rich family, he did not have to face any hardships in his early life. He was also brought up in a political background as his father was a minister.


Personal Life

K.B Ganesh Kumar got married to Yamini, a doctor and has two sons - Aadithya and Devaraman. Due to certain personal problems, he divorced her and later in life he realized that his children need the support, love and care of both their mother and father, hence they rejoined and is living happily there after.


As an actor

Ganesh Kumar made his first entrance in 1985 through the movie "Irakal", directed by K. G. George. His father, R. Balakrishna Pillai was not interested in him getting into film industry, but that was his passion. Though he was born into a rich family, he had to suffer a lot during these days. But he never gave up as he wanted to make his dream come true. Finally his dream became a reality in 1985. The name of his character in the movie Irakal was "Baby". This film had won two Kerala State Film Awards.

Sughamodevi, Cheppu, Yuvajanotsavam, Sarvakalasala, Kakkothikkavile Appooppan Thaadikal, Oru Muthashi Kadha, Chithram, Janmandharam, Vandanam, Adharvam, Jagratha, Nair Saab, Kaakka Thollayiram, Randam Varavu, Kottayam Kunjachan, Njan Gandharvan, Abhimanyu, Kilukkam, Nayam Vekthamakkunnu, Kasargod Khader Bhai, Ammayane Sathyam, Manichithrathazhu, Ekalavyan, Nandini Oppol, Commissioner, Vishnu, Asuravamsam, Varnapakittu, F.I.R, Dada Sahib, Kilichundan Mambazham, Vismayathumbathu, Hello, Veruthe Oru Bharya, Rahasya Police, Sagar Alias Jacky, Ivar Vivahitharayal, Alexander the Great, Kaaryasthan, Sandwich and so on are some of the movies acted by K.B Ganesh Kumar.


As a Politician

Keezhoote Balakrishna Pillai Ganesh Kumar belongs to the Kerala Congress (B) party. He is born to a well-known politician hence politics was in his blood. Ganesh Kumar was elected to the Kerala Assembly in 2001 from Pathanapuram of Kollam district. It is rightly said that his father R. Balakrishna Pillai had made Kotatrakara the present one, similarly Pathanapuram is developed because of Ganesh Kumar. The people of that area have lot of trust and have made him win whenever they could. In 2001 he became the Transport Minister of Kerala in the A K Antony cabinet. He was able to bring in a lot changes and developments in his field. He introduced new Volvo buses instead of the old KSRTC buses. In fact the transport department of Kerala was bringing in lot of revenue to the state and at the same time the general public were much happy with his service. In 2003 he gave up his ministerial post for the sake of his father.

Again in 2006 he was once again elected from Pathanapuram. He was the only UDF minister then who was elected from Kollam district. This time his victory margin increased a lot. Again in 2011, Ganesh Kumar won from Pathanapuram with a much more bigger victory margin. Hence he became the Minister for Forests & Environment, Sports and Cinema in the Oommen Chandy cabinet. No matter which department is assigned to him, he tries his best to bring out the best in him and to serve the public. He has been selected as one among the best five ministers by the public through the program "Best Minister" in Asianet News Channel.