Isha Talwar Malayalam Actress - Profile and Biography

The profile and biography of the Malayalam actress Isha Talwar is given below. Isha is a beautiful young talented actress in South Indian Film Industry. She is the daughter of the well known Hollywood actor Vinod Talwar. Her first film was 'Thattathin Marayathu', a super hit in Malayalam Film Industry. Read the below article to know more about her.


Isha Talwar is a beautiful young television and film actress from Mumbai, Maharastra – India. Her father is Vinod Talwar, a Bollywood actor, who has been in the film industry for more than thirty years. In the year 2008, Isha completed her graduation from St. Xavier's College, Mumbai. She likes acting and modeling is her passion. Isha always admired of becoming a famous model or actress, now luckily her wish came true.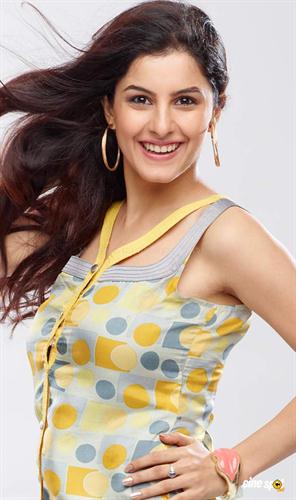 Isha Talwar's did the promotional video of "Just Dance" with legendary actor 'Hrithik Roshan' and "Dulux Paints" advertisement with the well known actor 'Shahid Kapoor' and "VIP Skybags TV" campaign along with 'John Abraham'. She have also done commercials for "Johns umbrella", "Dhathri Skin Cream", "GTR Golden Jewellery", "Cadbury", "Center Fresh" and "Vivel Active Fairness Cream". All these commercial ads where very popular, thus Isha is not new to any of the viewers. In an interview Isha has said that she was lucky to work with the legend actors like 'Hrithik Roshan', 'Shahid Kapoor', 'John Abraham' etc. From then she had a vision to be a renowned artist in the film field and she did work hard to make her dream come true. In the year 2010, Isha had worked for a television program "Rishtey"(season 2) in 'Zee TV'.

Isha Talwar's first film was "Thattathin Marayathu" released on 6th July 2012. This Malayalam film was written and directed by 'Vineeth Sreenivasan', son of the renowned Malayalam actor and producer Sreenivasan. The movie was produced by two well known personalities in Malayalam film industry - 'Sreenivasan' and 'Mukesh'. In this film, Isha played the female lead role by giving life to the character Aisha, a Muslim girl who had a lover Vinod (Nivin Pauly) Young Vinod belonged to a Hindu Nair family. Aisha's family was against their relationship as they both belonged to different religion and community. Vinod was not at all ready to leave Aisha at any cost. Aisha who lead a miserable life at her home wanted to live with Vinod. This causes certain problems in their life and thus the story progresses. After this movie, Isha became very popular among Malayalee viewers. They may not know her as Isha Talwar but they surely know their favorite Aisha or Ummachikutty. That is a true recognition an artist can get. This proves that Isha could do her role very well.

In an a interview with a Malayalam channel, Isha had said that she had to face lot of problems while doing the film "Thattathin Marayathu", as the language was unfamiliar to her. She struggled a lot to learn the language as it is one of the toughest languages. It took two years for her to prepare for her debut Malayalam film and she even attended a course to learn Malayalam language and to train her voice accordingly. This shows her sincerity and dedication towards her work. It is indeed a blessing to have such a wonderful actress. Isha's hard work was never a failure as the movie was declared as a super-hit and she had won Vanitha Film Award 2012 for the Best Female Debutant.

Isha had commented that Malayalam film industry is a performance oriented industry and she was really excited when she read the script of "Thattathin Marayathu". It was actually what she wanted for her debut film. Everything was co-incidence. She also added that she has some similarities with that of her character Aysha. Isha has strong view about her career. She is not of the type who would love to be limited to do something alone. She said that she would like to do what her character demands and would never limit herself to anything. The shooting of this movie took place at Thalassery, Kerala. She loved the place and especially the biryani they make.

After the movie "Thattathin Marayathu", Isha has acted in another Malayalam movie "I Love Me", directed by B. Unnikrishnan. This film was released on 21st December 2012. Her role was as 'Samantha'. Anoop Menon, Asif Ali, Unni Mukundan and Isha was in the lead roles and unfortunately this film was a flop at the box office.

Her upcoming Tamil movies are "Thillu Mullu 2", directed by Badri. This film is the remake of Rajanikanth's film "Thillu Mullu" and in this film her co-actors are Shiva and Prakash Raj. Isha's first Telugu movie is "Gunde Jaari Gallanthayindhe", directed by Vijay Kumar Konda. In this film she got the opportunity to act with Nithin and Nithya Menon. Isha has many fans commonly youngsters, because of her attractiveness and ability to act. Now she is very busy with her career as the youth would definitely accept her movies.